Wareable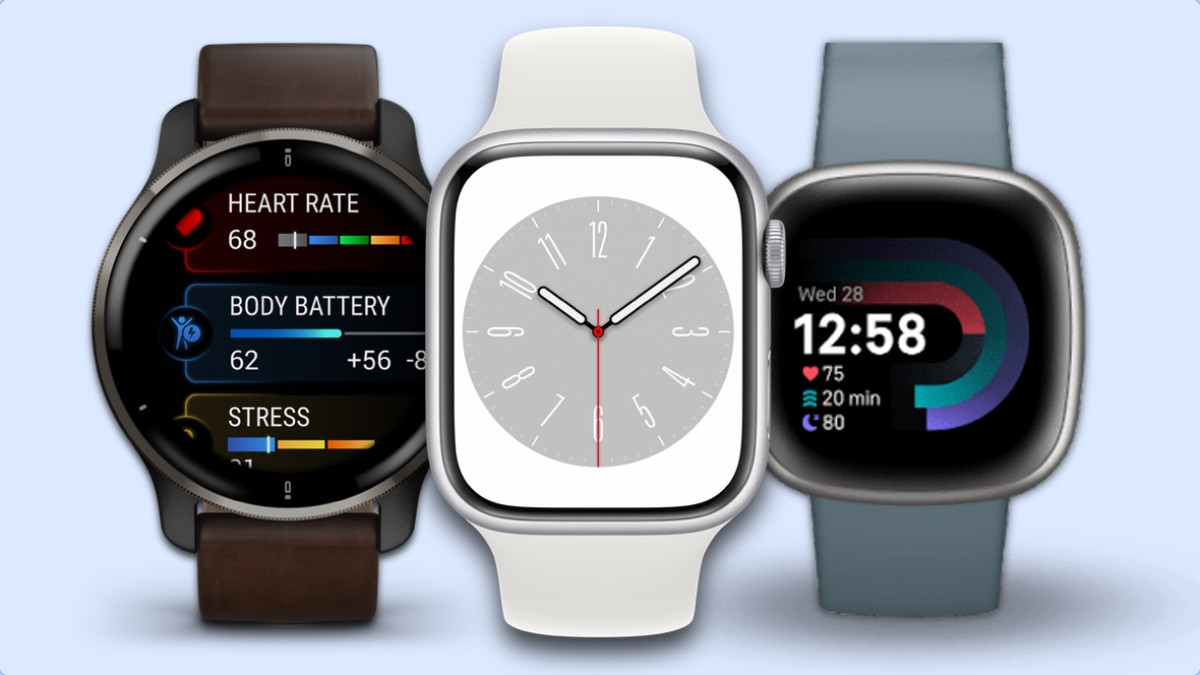 Wareable is reader-powered. If you click through using links on the site, we may earn an affiliate commission.
Learn more
If you're an iPhone owner hunting for a smartwatch, the Apple Watch is the most natural choice. But for all the strengths of the Series 8, Ultra, and SE 2, there are some downsides.
Regardless of which model you choose, Apple's smartwatches are generally more expensive than alternative options from the likes of Garmin, Samsung, and Fitbit.
Then, there's the battery life of the Apple Watch Series 8 / SE to consider. For many, the 1-2 days of all-day battery life simply isn't enough - and many rivals perform much better.
Add all this to the reservation you may have about the square design of the Apple Watch, and there are plenty of reasons for iPhone users to look for an Apple Watch alternative.
We've tested all the top options, so read on for our guide to the best smartwatches for iPhone users to consider in 2023.
Quick picks
Best smartwatch for iOS: Apple Watch Series 8
The undisputed champion for Apple Watch users, it offers the best experience, a huge app collection, wrist-based payments, and a killer screen. For iOS users, it's an easy choice. But the single-day battery life and cost will put off many.
Best Apple Watch alternative: Garmin Venu 2
A fantastic option for iOS users, the Venu 2 brings Garmin's prowess for fitness tracking, with GPS and tons of sports profiles. There's a lot of detailed health tracking too, with a week of battery life, AMOLED display, and Garmin Pay.
Best for runners: Huawei Watch GT3
The Huawei Watch GT3 is a superb smartwatch, especially for runners – and at a great price, too. However, the closed ecosystem and lack of apps are frustrating. Also note, there's no official US availability.
Key considerations
1. Battery life
The Apple Watch's Achilles heel is battery life, and Apple only promises 18 hours between charges (although we usually get 36). But you might be surprised to know that it's a relative outlier. Most smartwatches now offer a week or more away from the charger, which is a huge draw away from Apple's smartwatch.
2. Price
Apple Watch starts at $269/£299 for the SE (2nd gen) and $399/£419 for the Series 8. And the new Apple Watch Ultra comes in at a whopping $799/£849. Alternatives are available for less than $99/£99 albeit with serious sacrifices in terms of features and screen tech. However, quality options are available for under $200/£200, should you want to keep costs down.
3. Apps and iOS
The Apple Watch is one of the few smartwatches with a burgeoning App Store, and there's not a single alternative that can rival this aspect. So by opting for an Apple Watch alternative you might miss out on your favorite 3rd party services, such as Spotify, Google Maps, or your favorite workout-tracking app. That also extends to features like Apple Pay or LTE, which Apple does better than its rivals.
Apple Watch Series 8
Wareable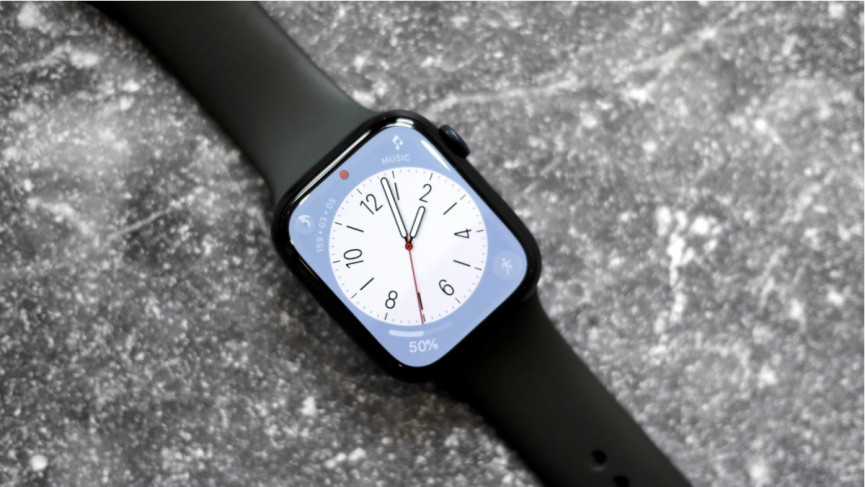 squirrel_12862560
---
The Apple Watch Series 8 is the best smartwatch for iPhone users – offering the best mix of features, design, and price of the three models.
However, it's a minor upgrade over the Series 7, and the body temperature sensor and car crash detection are the only differences. So if the price is putting you off, you may want to look for a Series 7 deal.
The edge-to-edge OLED, always on display does wow here, and is one of the top reasons to pick it over the revamped Apple Watch SE. And it's far more comfortable and less intrusive than the supercharged Apple Watch Ultra.
All the benefits of watchOS 9 are on board with tracking of sleep stages and excellent workout features – and there's the added health monitoring of ECG, continuous Afib, high/low HR warnings, and SpO2.
Single-day battery life is still the biggest downside. One notable new addition, Low Power Mode, can double the battery life to around 36 hours - though there are natural compromises here.
But overall it's an excellent smartwatch, a true all-rounder, and the best smartwatch out there.
For
Superb, unisex design
Incredible health tracking capabilities
Unmatched app store
Against
Only works with iPhone
Some won't require advanced health and safety features
Not a huge leap forward from Apple Watch Series 7
Apple Watch SE (2nd generation)
Wareable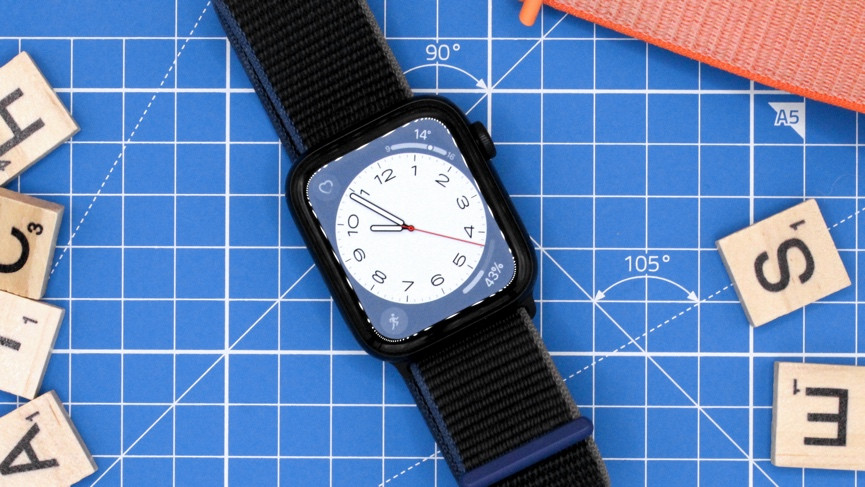 squirrel_12862562
---
The Apple Watch SE (second generation) is now the affordable Apple Watch option and replaced the aging Series 3.
The package is still fairly comprehensive here for the asking price, although the compromises are clear and easy to understand.
You sacrifice the new edge-to-edge screen, an always-on display, and you don't get ECG or SpO2.
However, you still get all the incredible sports tracking and activity monitoring features of the more expensive Apple Watch models and all the benefits of the incredible App Store. This really helps elevate the device above its competitors.
Apple has included the S8 chip in this second-gen version of the SE, too, and it ensures the experience is just as zippy (and will likely continue to be) as with the Series 8. This will also future-proof the SE so that it will comfortably run plenty of watchOS upgrades to come.
For
Same S8 chip as Apple Watch Series 8
Superb value - and now an even lower price
Comprehensive features and tracking
Against
Only works with iPhone
No Always-On display
Not a huge leap forward from the original Apple Watch SE
Apple Watch Ultra
Wareable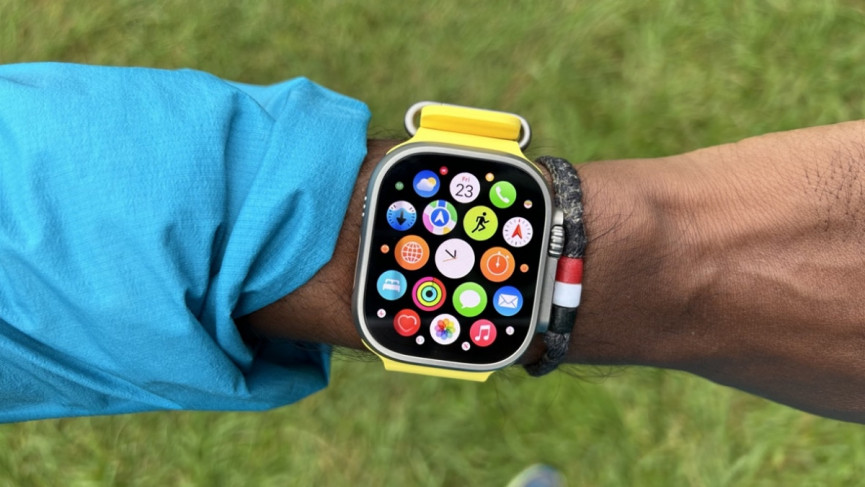 squirrel_12863061
---
The brand new Apple Watch Ultra is a supercharged (and super-sized) Apple Watch, made for the outdoors.
It brings an outdoorsy look to the Apple Watch, and it has dedicated features for navigation, diving, and running via the multi-band GPS on board – and it increases battery life to 36 hours. During testing, it lasted 2-3 days between charges.
What we love about the Apple Watch Ultra is, finally, it offers some real personality – away from the unisex, one-size-fits-all design of the standard Apple Watch. However, at 49mm it's pretty bulky, and a very masculine watch, and it certainly won't be everyone's cup of tea. And the price tag also won't help.
It's also not quite at the levels of Garmin in terms of battery life and navigation capabilities. You'll need to probably hunt down some third-party apps to truly reach the ceiling of this experience. We found the native software needs some work, but it's a fantastic smartwatch for active people who demand more from the Apple Watch.
Let's just hope the battery life continues to improve over the next couple of generations, as, with only around two days of intensive use, that's currently the Ultra's glaring weakness.
For
Improved sports tracking over standard models
The display is a thing of beauty
Still a slick smartwatch experience
Against
Needs some native software tweaks
Battery life still isn't amazing
Not the prettiest case design
Garmin Venu 2
Wareable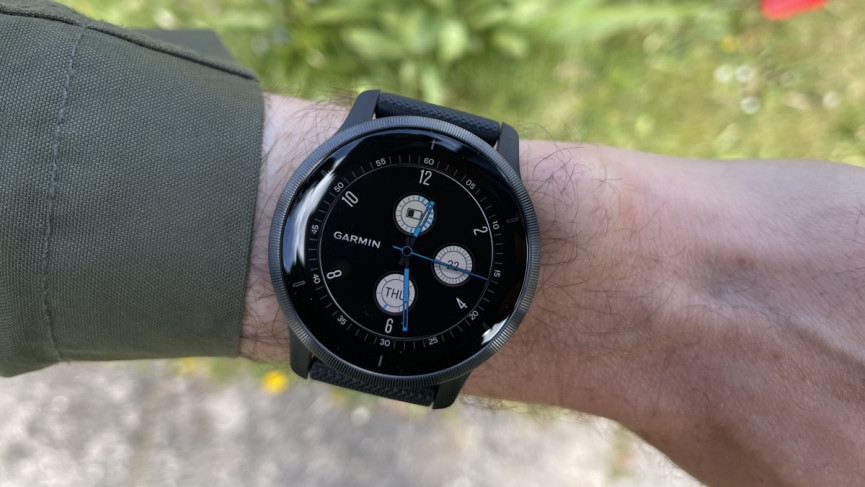 squirrel_12862589
---
The Venu 2 is Garmin's most smartwatch-like device in its extensive collection of wearables. The follow-up to the original Venu offers an improved screen, new workout modes, and better battery life compared to the Apple Watch.
You'll get a 416 x 416 resolution screen AMOLED screen on the 45mm version, or a 360 x 360 resolution on the smaller 42mm Venu 2S.
It's water resistant up to 50 meters making it safe for swimming and includes Garmin's latest generation Elevate heart rate sensor technology and can monitor blood oxygen levels all day and during sleep.
Unsurprisingly, there are sports aplenty, including Garmin staples for running, cycling, golf, and indoor workouts like rowing. There's also a new dedicated HIIT mode that covers dedicated modes for EMOM and AMRAP sessions. There are no ECG or temperature sensors here, but you get health features like stress tracking and improved sleep monitoring.
As a smartwatch, it handles notifications with aplomb, there's a music player with Spotify compatibility, Garmin Pay, and access to Garmin's Connect IQ store, although this pales in comparison to Apple's App Store for big-name apps.
Battery life on the Venu 2 will go to 10 days with normal use (based on our testing) and you'll still get around 3-4 days when the always-on display mode is enabled. Garmin also includes a rapid charging feature to give you a day's play from a 20-minute charge.
If you want more in the way of smartwatch features, there is now the Garmin Venu 2 Plus, which adds in a speaker and microphone, which lets you access your phone's voice assistant and make calls via Bluetooth. It reduces the case down to 43mm and swaps a plastic back for metal – although we questioned the value of these additions for the extra cost.
The Venu 2 certainly isn't as slick as an Apple Watch to use, but you get a good mix of sport and smartwatch features, and battery life that surpasses Apple with the screen on 24/7 or not.
We wouldn't just limit our recommendations to this model or the Plus model, though. The Garmin Forerunner 265 / 265S boasts the same superb AMOLED display, better workout tracking, and similar smart features. It is more expensive than the Venu 2 series, but it does offer something slightly different that may be a better fit.
For
Great sports tracking
Plenty of health metrics
Against
Expensive
No-where near as slick as Apple Watch
Fitbit Sense 2
Wareable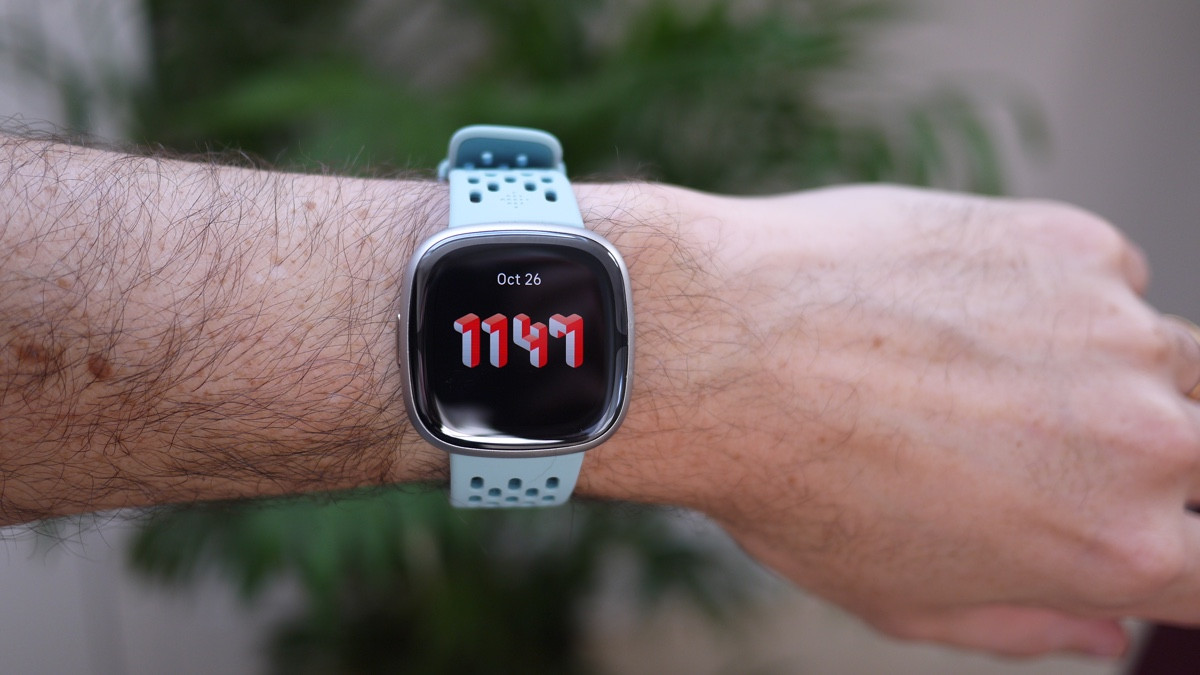 squirrel_12862484
---
A powerful health watch (but an average smartwatch), the Fitbit Sense 2 is one of the only devices that can match up with the Apple Watch Series 8 as a medical device.
It excels as a sleep tracker and heart rate monitor, and it boasts ECG for the detection of Afib, and SpO2, which is linked to sleep tracking for the detection of sleep disorders.
Add in an electrodermal activity sensor (EDA) for stress detection, and even a temperature sensor to put you in tune with your body and health, and there's a lot to like.
And it's no slouch when it comes to fitness either, with GPS and support for Strava.
Few devices put you in control of this much data about your body, but there are caveats.
The Fitbit Sense 2 isn't an amazing smartwatch. Though Google Wallet has now arrived on the device, third-party apps are virtually non-existent and the watch face gallery is clunky and full of paid-for options with a bizarre payment process.
There are not that many on-watch features, either, making it a very basic smartwatch to use outside of activity tracking features. But you do get around six days of battery life, and a seriously rapid fast charge.
If you're looking to get the maximum amount of health data from your smartwatch, the Fitbit Sense 2 is a good choice.
For
ECG and great health features
The side button design is much improved
Week of battery life
Against
Clunky operating system
Expensive asking price
Stress tracking is only okay
Fitbit Versa 4
Wareable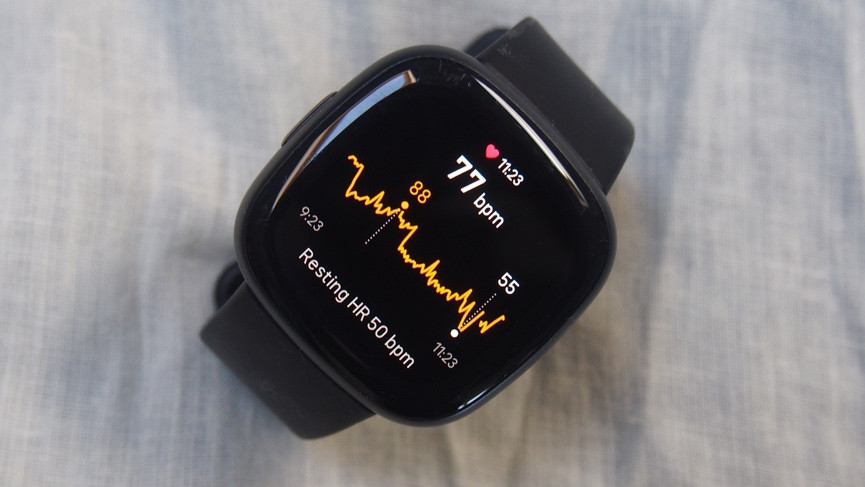 squirrel_12862482
---
The Versa 4 technically plays second fiddle to the Fitbit Sense 2 health watch, but it's actually our favorite Fitbit watch at present – and an alternative to the Apple Watch SE 2.
You don't get ECG or cEDA stress sensors that you'll find on the Fitbit Sense 2 – but, for our money, that doesn't matter. It still looks for irregular heart rhythms via the PPG, and the EDA data isn't really that useful, in our experience.
The Versa 4 has GPS for the accurate tracking of outdoor workouts. It also gets fast charging, which can add a day's worth of battery life in just 10 minutes.
And battery life is one of the biggest success stories, with six days on offer, which is truly excellent compared to the single day promised on the core Apple Watch models.
Of course, a Fitbit smartwatch is always going to be a fitness-tracking powerhouse. That means top-notch sleep monitoring with a single sleep score, workout detection, and heaps of sports profiles. That's on top of the standard step, elevation, and Active Zone Minutes.
And there's still a SpO2 sensor on board that will keep tabs on blood oxygen as you sleep and offer additional insights through Fitbit's Premium subscription service.
As a smartwatch, it delivers notifications with aplomb, but there are zero third-party apps, and Fitbit also killed any music control functionality. So there are none of the bells and whistles you'll find on an Apple Watch.
But there is Google Wallet, and you can choose to employ Alexa from the wrist to answer queries or manage your smart home. We didn't find the experience that useful, but, if you're a regular Alexa user, it might appeal.
For
Excellent battery life
Fitbit app is superb for the basics
Sleep tracking is among the best
Against
No music features
Barely any apps
Varying HR accuracy
Huawei Watch GT 3
Wareable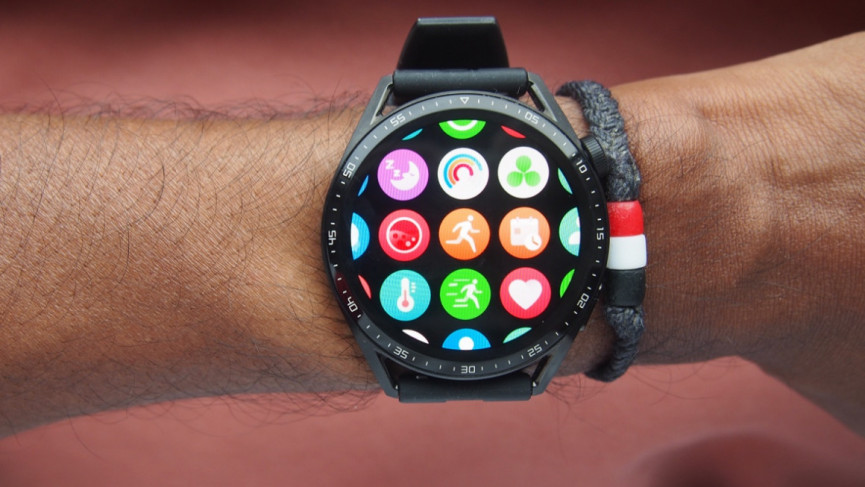 squirrel_12862573
---
The Huawei Watch GT3 sits around the price of the Apple Watch SE and shares many of the features found on the more expensive Huawei Watch 3.
There are 46mm and 42mm round design options, with crisp AMOLED screens, and always-on modes, and it inherits the crown dial from the Huawei Watch 3.
Features-wise, there's an improved heart rate monitor compared to the Huawei Watch 3, and it's grabbed the dual-band five-system GNSS technology from the Huawei Watch 3 Pro to improve outdoor tracking accuracy.
If GPS is your bag then the running-focused training and coaching modes are worth a look – and the 2 weeks of battery life is two fingers up to the Apple Watch. It also syncs to Strava.
It runs on Harmony OS and there is an app store, although there are slim pickings to download.
As a smartwatch, you can view notifications (but not respond to them), there's access a healthy watch face library, and handle calls via Bluetooth. iOS users miss out on the ability to sync over music and download paid watch faces. So you're not getting the same smartwatch experience as you would with an Android phone.
Putting that aside, the GT 3 is an attractive smartwatch for the price, with solid sports tracking, good core smartwatch features, and weeks as opposed to days of battery life.
If you can live without the apps and the music player, the Watch GT 3 is a solid option.
For
10 days of real-world battery life
Great running and fitness features
Against
Almost no access to third-party platforms
Garmin Epix Gen 2 / Fenix 7
Wareable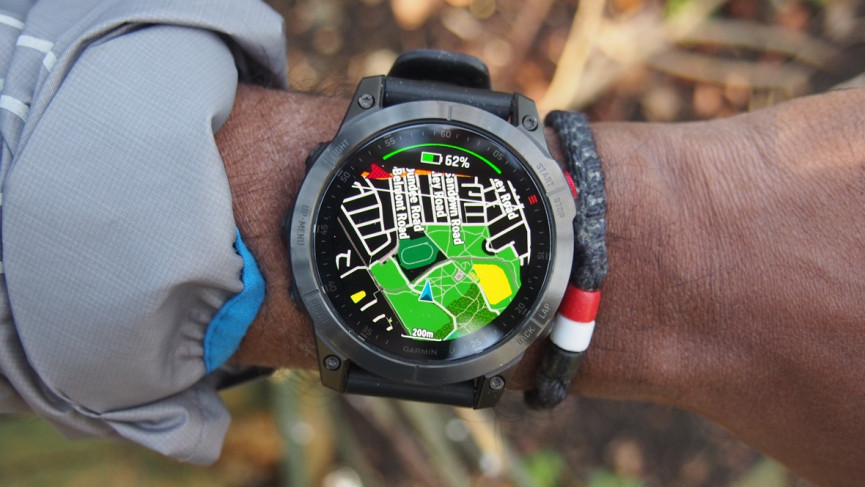 squirrel_12862597
---
The Garmin Epix burst into the sports watch range in 2022 – as a Fenix 7 without compromises. The headline feature is that touchscreen 1.3-inch, 416 x 416-pixel resolution AMOLED display, offering the best of Garmin's sports watch range, with a more pleasing, high-end experience.
We're also bigging up the Fenix 7 here, although its transflective display pales (literally) in comparison to full AMOLED rivals such as the Apple Watch.
The 47mm case will be too big for some, and there's no Epix S 42mm size yet – so it's not particularly unisex. If you have thin wrists, it's a bit of bulk to carry, with a 22mm strap and tipping the scales at 78g. But it's 2mm smaller than the Apple Watch Ultra and delivers serious sports tracking power.
There's an insane array of sports tracking modes, top-notch analytics, mapping on the wrist, Firstbeat VO2 Max and training insights, and the new Stamina tracking. However, in testing, we found that improvements could be made to sleep tracking and the usefulness of elements such as stress tracking and Body Battery.
The Epix still musters a surprisingly long period away from the charger. Garmin says you should get up to 16 days of battery life in smartwatch mode, with 6 days if you use the screen in always-on mode.
You get to 42 hours in GPS mode (30 hours in always-on mode) and 21 days in battery-saver mode, so it's in a different league compared to the Apple Watch.
In short, the Garmin Epix is the closest we've seen to a no-compromise Garmin sports watch – but with a price tag that eclipses most rivals. And don't rule out the Garmin Forerunner 965, either, if you want that AMOLED display in a cheaper package that can still track activity with the best of them.
For
Huge battery life
Sports tracking powerhouse
Against
So expensive
Massive on the wrist
Amazfit GTS 4
Wareable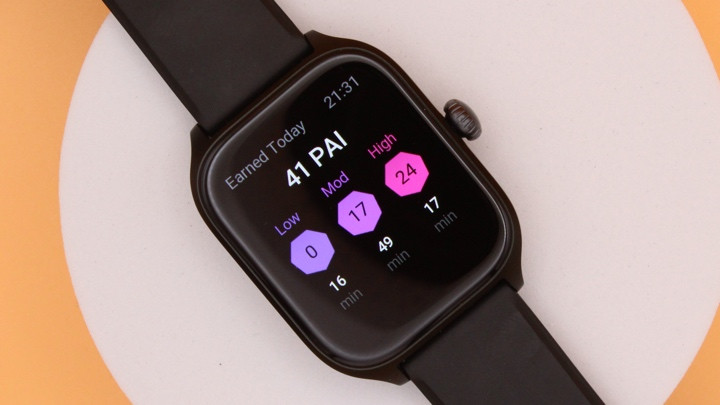 squirrel_12862606
---
The Amazfit GTS 4 is certainly something of an Apple Watch clone – but delivers a powerful performance at a significantly lower price point.
The battery life is a real triumph, too, giving you around 4-5 days with that bright, beautiful AMOLED display set to always-on. And you can double that and more if you turn that off.
There are advanced metrics for workouts, with extra focus on running form and performance analysis – and that's abetted by dual-band GPS that managed to match our premium Garmin sports watch during testing.
As you would expect, it's not all good, though. We found some fairly inconsistent heart rate tracking in the higher zones, and the third-party app experience is non-existent. So it can compete with an Apple Watch on a basic level, but yet again, it comes unstuck because of the ecosystem and apps.
There are plenty of other standard smartwatch features missing, as well, like music streaming and contactless payments.
Still, you can't have it all at this price, and we think the GTS 4 does a good at finding the middle point.
For
Very good battery life
Attractive and comfortable design
Solid sports tracking
Against
Mixed heart rate accuracy
Not a huge upgrade on GTS 3
No third-party apps
Amazfit Bip 3 Pro
Wareable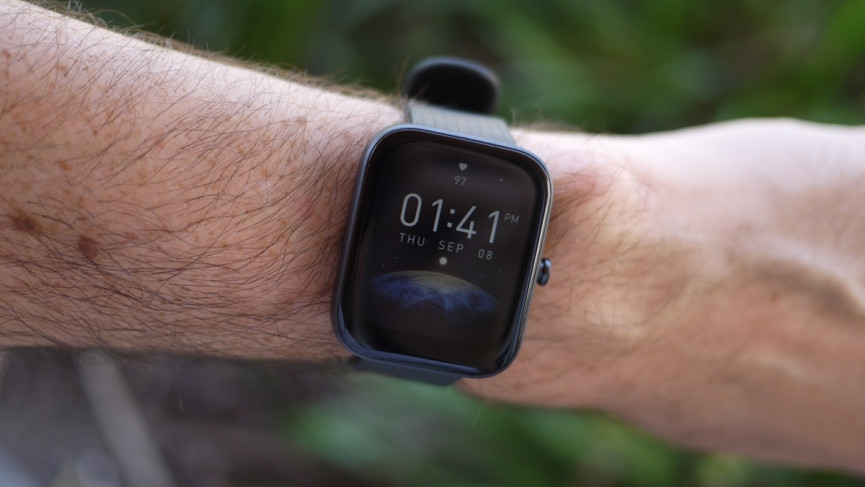 squirrel_12862607
---
If cost is the reason preventing you from going for an Apple Watch, there are few better budget options than the Bip 3.
Visually, it's in a league below, thanks to a low-power, low-resolution LCD display that pales in comparison to any Apple Watch model. And again, there are no apps, contactless payments, or music playback features,
But it covers the basics. Fitness tracking, sports modes, GPS, and it syncs with Strava. It's an accomplished smartwatch, and plays nicely with iOS to deliver notifications, too.
The Big 3 Pro, like all cheaper smartwatches, does require a bit of forgiveness, as the tracking accuracy just simply isn't as accurate or insightful.
However, we still think this is a useful option for those who want to get started with a smartwatch and track the odd bit of exercise – with a price tag that offers a genuine alternative to costly smartwatches.
For
A full week of battery life
Solid GPS accuracy
Slim and light to wear
Against
Some tracking inaccuracies
Not as pretty as other smartwatches
Not a huge upgrade on other budget smartwatches
Withings ScanWatch
Wareable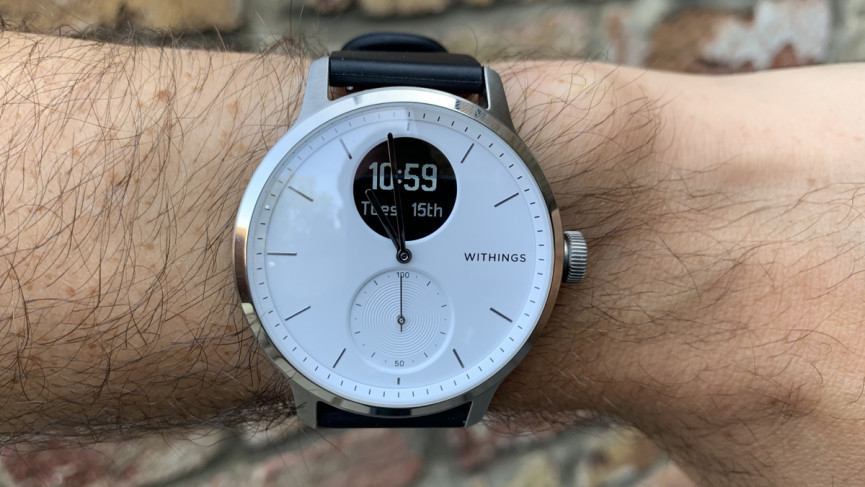 squirrel_12862614
---
If you're looking for a true Apple Watch alternative, the ScanWatch ticks all the boxes.
You still get excellent fitness tracking, 24/7 heart rate, analysis of core heart and health metrics, 50m water resistance, and even ECG – but within an analog watch.
There's a small OLED screen that will display metrics such as steps and heart rate, as well as ping for messages, and notifications and alert you to calls – and you can set alarms and timers.
The design means the ScanWatch can't extend to things like rich apps, and there are no wrist-based payments or GPS – although you can track runs with connected GPS. However, there's zero feedback on the watch as you run, so you might as well just use a smartphone app.
But for those irked by the Apple Watch battery life, the ScanWatch offers 30 days of battery life with all the sensors and tracking turned on – making it an excellent alternative.
For
30 days battery life
ECG
Sleek design
Against
---
---