Tag Heuer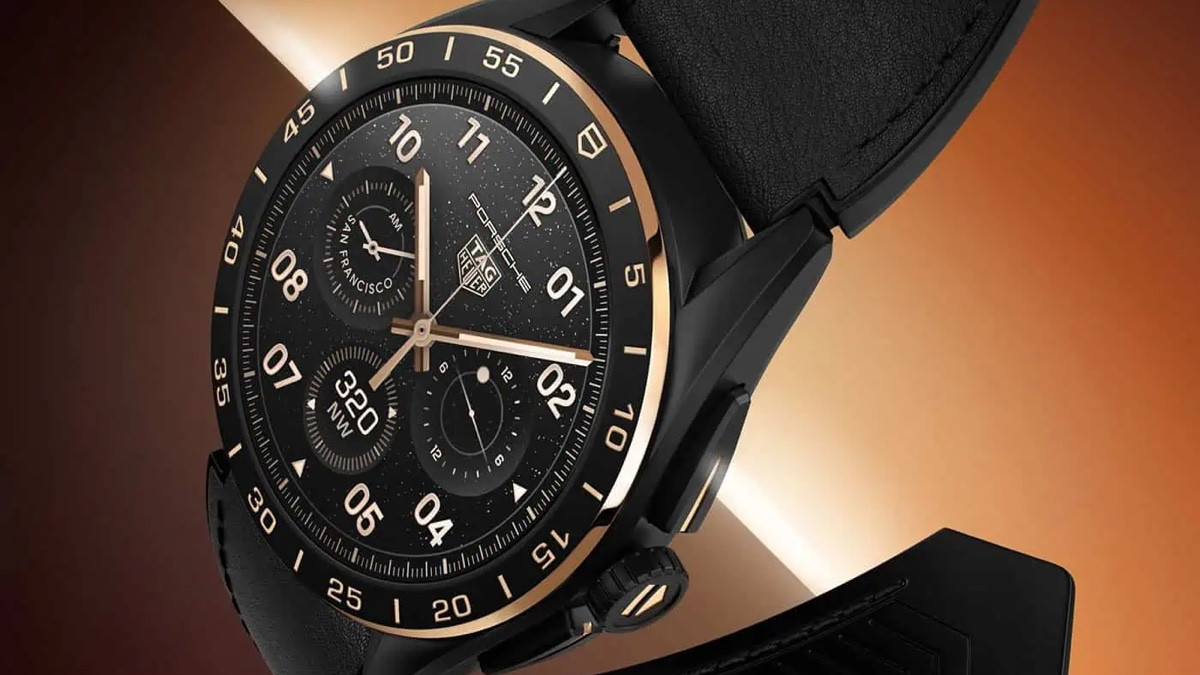 Wareable is reader-powered. If you click through using links on the site, we may earn an affiliate commission.
Learn more
Tag Heuer has unveiled a pair of new Connected smartwatches styles – with new black and gold editions.
The new Tag Heuer Connected Bright Black Edition comes with a 45mm case, with a black DLC sandblasted grade 2 titanium case. The Bright Black Edition includes a steel crown encased in rubber, with a ceramic bezel.
Tag Heuer has also launched its Connected 42 mm Golden Bright Edition.
> Tag Heuer Connected Calibre E4 review
The smaller size means that it's more unisex, and while we have seen smaller case sizes in the Tag Heuer Connected range, the thickness has meant they have a masculine feel.
The press pictures certainly make the new 42mm Connected look elegant enough (see below), but it does retain the 15mm thickness of the standard Calibre E4 range, so it will be chunky. And that will inevitably put off some people with thin wrists (especially women).
Tag Heuer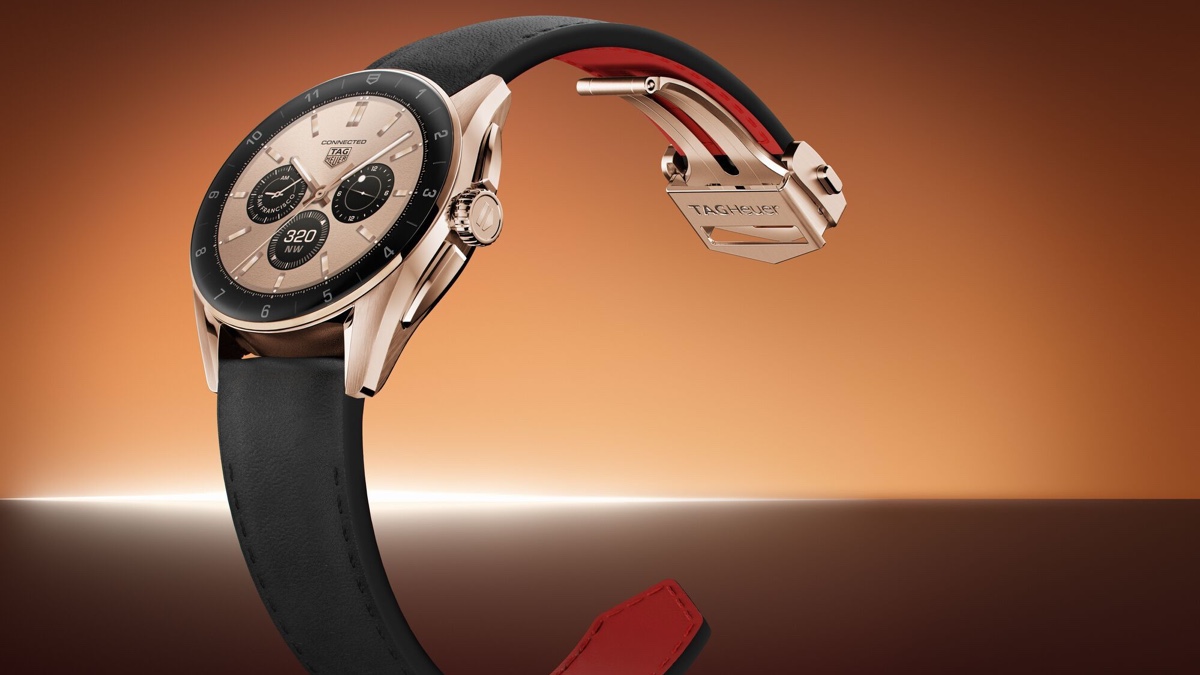 Tag Heuer claims this is the first time it's incorporated a full golden PVD watch case in its Connected collection. Physical Vapor Deposition, or PVD, is a term used to describe a variety of thin film deposition techniques where a solid material is vaporized in a vacuum environment and then deposited onto a target substrate.
PVD is used to apply a thin, durable coating to the watch case. This not only changes the aesthetic of the watch but also enhances its durability and resistance to wear over time.
The dual material leather and rubber strap joins comfort and style in perfect harmony, underscoring the unique flair of the timepiece. Gilded lacquer details on the crown and pushers serve to intensify the watch's overall magnetism.
Elsewhere, it retains the AMOLED display and Snapdragon 4100 processor found on the standard Calibre E4, and both can be updated to Wear OS 3.
Both new editions boast an exclusive watch face named "TONOS". This provides users with a choice of ten different colors expertly matched with golden indexes and complications.
Both watches are available from Tag Heuer now. Bright Black Edition costs 2,700 CHF and the Golden Bright costs 2,250 CHF.
---
---