Wareable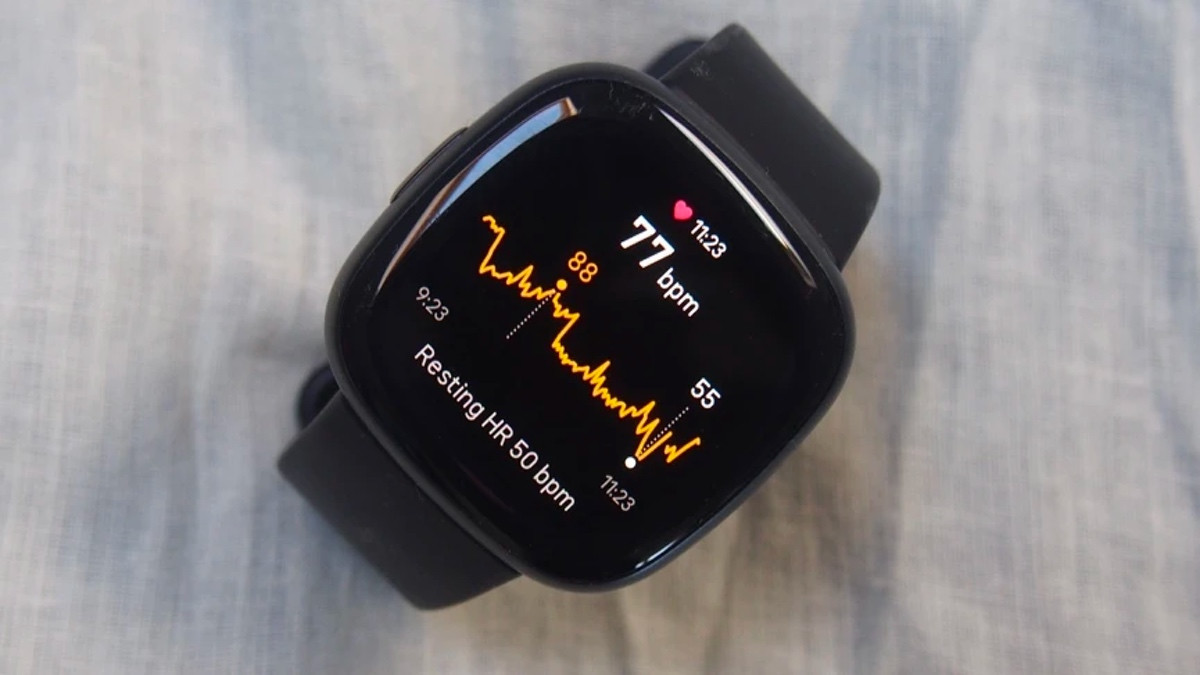 Wareable is reader-powered. If you click through using links on the site, we may earn an affiliate commission.
Learn more
Update: The removal of Community features from the Fitbit app has now come into effect, after the initial announcement was made by the company on 18 February. Our original story follows.
Not content with producing less capable current-gen watches or removing music streaming apps from older models, Google and Fitbit have now announced that elements of the Community will be removed from the app.
Per a comment shown in the Community tab of the iOS/Android app, shown below, Fitbit indicates that it will be removing adventures, challenges and open groups after 27 March.
The move, Fitbit notes, is to "enhance the Fitbit app with Google technology this year," with it also suggested that there was only a select amount of users actively using these features.
Those who have been using these community features, mind, will have the next few weeks to export open group data (including posts, cheers, and comments) before it's all deleted.
Wareable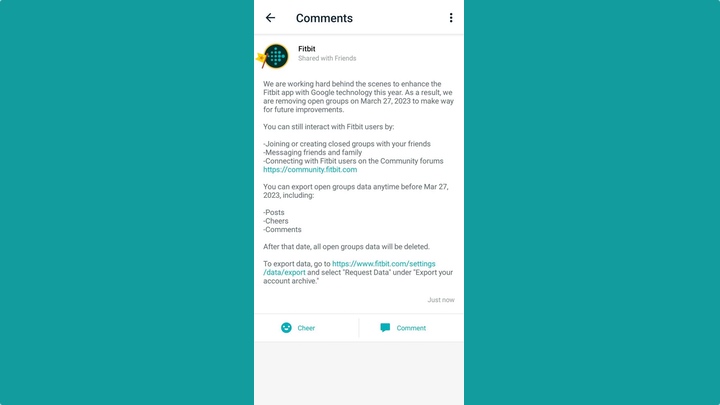 Of course, Fitbit users can still communicate with one another by joining closed groups or getting involved in the Fitbit community forum, but, as we alluded to up top, this announcement is indicative of the wider trend we've seen at Fitbit over the past few months.
The sunsetting doesn't end with the Community tab, either. Fitbit is also removing Fitbit Studio for developers, instead pointing them in the direction of its command-line SDK. This was one avenue for creators looking to create their own Fitbit watch faces or third-party apps for Fitbit OS.
As we elaborated on in our 23 wearable tech predictions for 2023, change is in the air over at Fitbit. But while Google is doing a lot of removal work, it's still not really clear what will be left at the end.
We expect to hear some positive news regarding the on-device and app experience that's deteriorating over the next few months, but, still, the outlook isn't super positive for Fitbit fans at present.
---
---