Wareable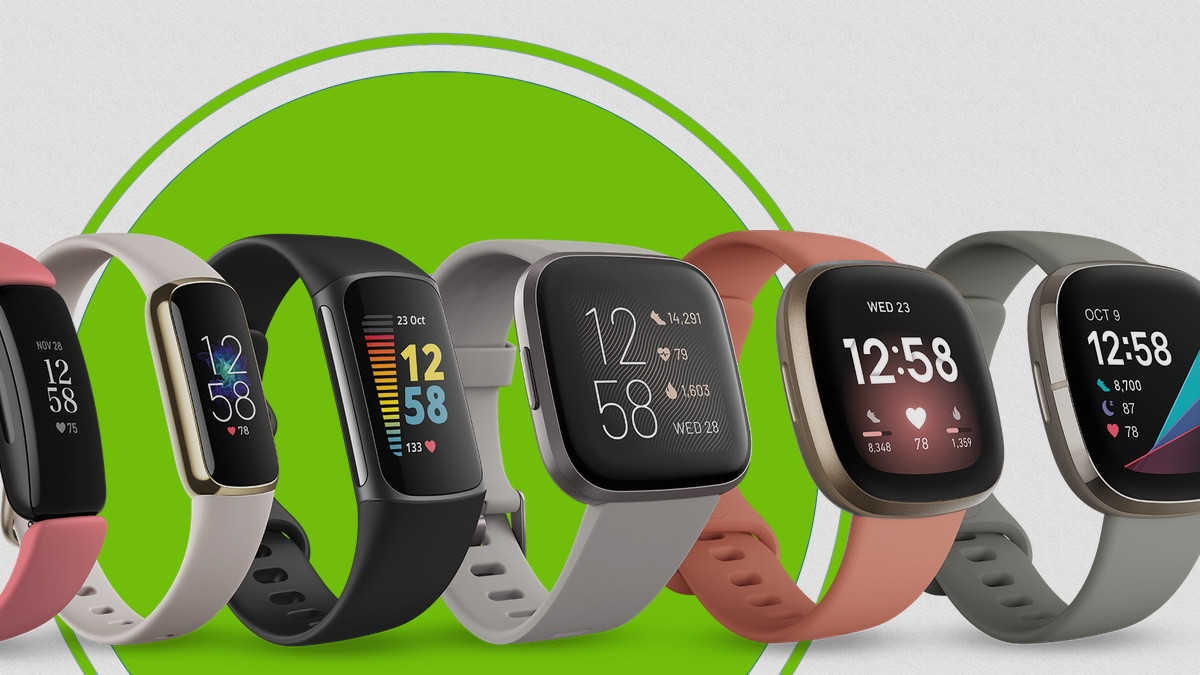 Wareable is reader-powered. If you click through using links on the site, we may earn an affiliate commission.
Learn more
There's such a selection of Fitbit smartwatches and fitness bands, choosing the right device can feel mindboggling. That's why we've set up this feature, to try and compare Fitbit models.
New Fitbit devices like the Fitbit Sense 2 and Charge 5 have reached another level of features and health tracking, so now it's a choice about how much data you want to collect.
Fitbit devices range between simple step and sleep tracking (Fitbit Inspire 3), to full tracking of your heart rate, sleep stages, and even body temperature and stress levels (Fitbit Sense 2).
You also need to weigh up whether you want a fitness tracker or a smartwatch form factor.
Read on for our guidance based on years of reviews and testing.
Fitbit comparison chart
| Device | GPS | HR | ECG | Swim | Battery |
| --- | --- | --- | --- | --- | --- |
| Fitbit Charge 5 | Yes | Yes | Yes | Yes | 7 days |
| Fitbit Sense 2 | Yes | Yes | Yes | Yes | 6 days |
| Fitbit Charge 4 | Yes | Yes | No | Yes | 6 days |
| Fitbit Luxe | No | Yes | No | Yes | 5 days |
| Fitbit Versa 4 | Yes | Yes | No | Yes | 6 days |
| Fitbit Inspire 3 | No | Yes | No | Yes | 10 days |
| Fitbit Ace 3 | No | Yes | No | Yes | 8 days |
| Google Pixel Watch | Yes | Yes | Yes | Yes | 1 day |
Fitbit Charge 5
Wareable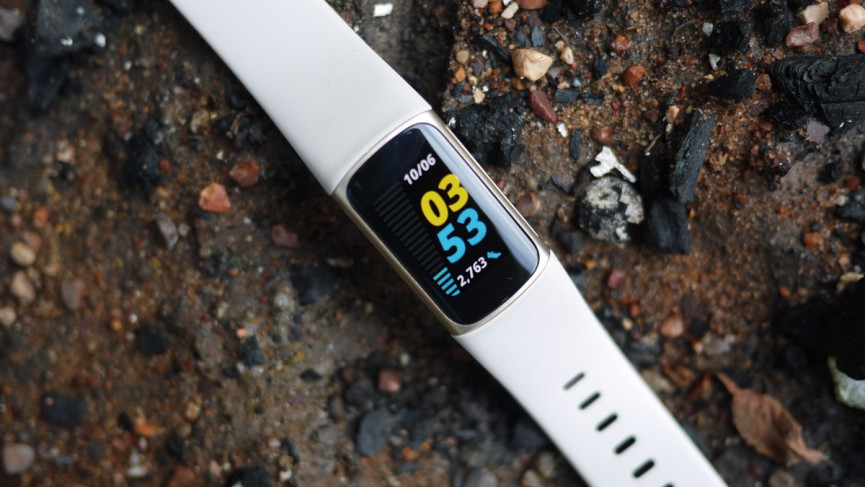 squirrel_12862605
The most advanced Fitbit tracker
The Charge 5 is Fitbit's flagship tracker and follows the Fitbit Luxe by introducing a stainless steel case and AMOLED display, which makes it far more wearable and pleasing on the wrist.
The Charge 5 screen size is 11% bigger than the Charge 4, and the device itself is 1mm taller but over 1mm thinner.
But it's packed with sensors that make the Charge 5 a mini-smartwatch in its own right.
It brings ECG and the EDA stress sensor from the Fitbit Sense, the first time these have been seen on a fitness tracker form factor. That joins GPS alongside the standard set of advanced sleep, stress score, Active Zones Minutes, and all-day heart rate tracking.
There's skin temperature and the new Daily Readiness score, which assesses how well-rested you are before recommending workouts. Both of these are cleverly calculated from personal baselines, tailored to your physiological profile.
We've now had time to review the device – and to recommend it comes with caveats. If you want the chunkier, more male-friendly form factor, or the ECG then it's a no-brainer, it brings Fitbit's platform to your wrist in a sleek and wearable package.
But the GPS accuracy is problematic, which undermines a huge part of its USP. And if you're not interested in ECG, then is it worth paying more for?
For a lot of people, the Fitbit Luxe is a smarter buy. It's a question of personal design preference and interest in those advanced features.
Read our full guide to the Fitbit Charge 5.
Fitbit Inspire 3
Wareable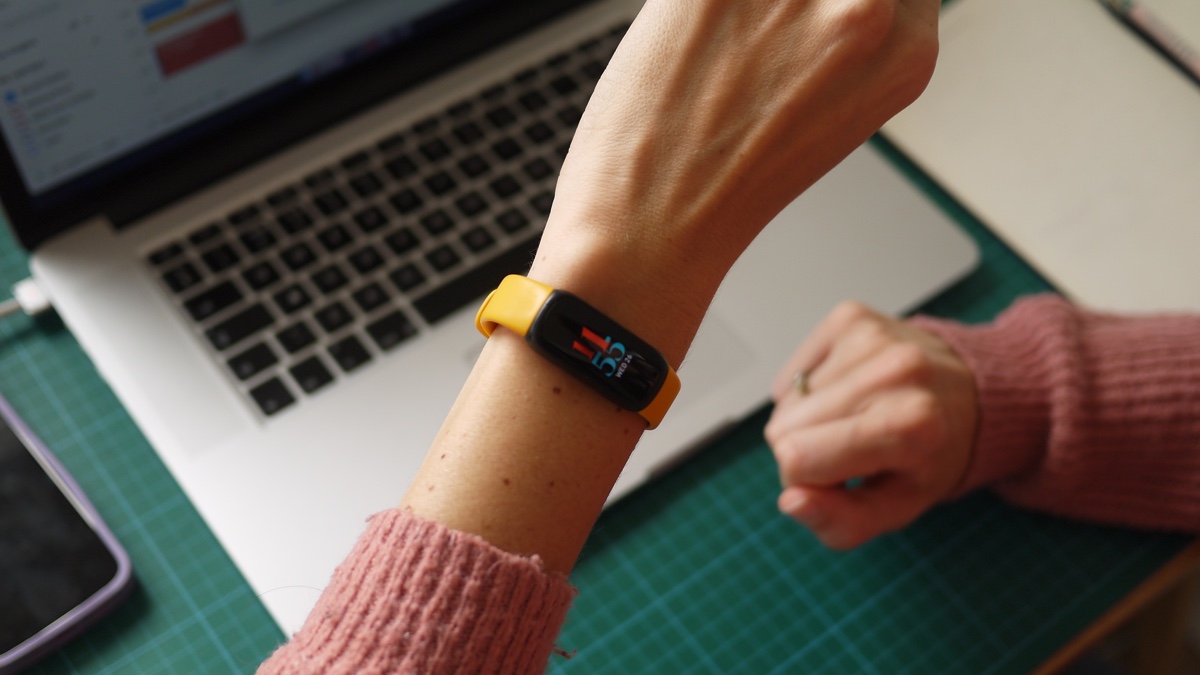 squirrel_12862603
Best fitness tracker
We love the new Inspire 3 – and it's a massive update from the under-loved Fitbit Inspire 2 – and probably the best fitness tracker money can buy.
The color screen makes the whole experience better and doesn't compromise on battery life, with 10 days on offer between charges. We got over a week in our heavy testing.
What's more, SpO2 also makes its debut on the Inspire 3 for the first time, which is now ubiquitous across the whole range. And Fitbit packs in a temperature sensor, so it will offer the full range of Health Metrics dashboard features.
Add in the new continuous scanning for heart rhythm problems and Active Zone Minutes, top sleep tracking (including the new sleep profiles), and not-too-shabby workout tracking – the Inspire 3 is extraordinarily complete.
Read our full review of the Fitbit Inspire 3.
Fitbit Versa 4
Wareable
squirrel_12862483
Best Fitbit smartwatch
The Versa 4 is the revamped version of Fitbit's smartwatch, and with an excellent 6 days of battery life and a mid-range price tag, it offers a strong alternative to the Pixel Watch.
The key to understanding the Versa 4 is that it unlocks the main Fitbit experience in a smartwatch form factor. You get brilliant sleep tracking, heart rate data, and the Health Metrics dashboard – and it's a decent workout partner as well.
There's no ECG here, but it will scan for irregular heart rate events using the PPG sensor.
Fitbit has added a tactile button to the case, which makes the watch easier to use, and it's lighter too.
However, the Versa 4 is not a groundbreaking smartwatch. While it does basic notifications, the improved Google Wallet and Google Maps aren't launched yet – and things like watch faces feel clunky. What's more, there are zero apps or third-party experiences.
In short, it's a great Fitbit, but an average smartwatch. But easily recommended to those that value the strengths of Fitbit over techy features.
Read our full Fitbit Versa 4 review.
Fitbit Sense 2
Wareable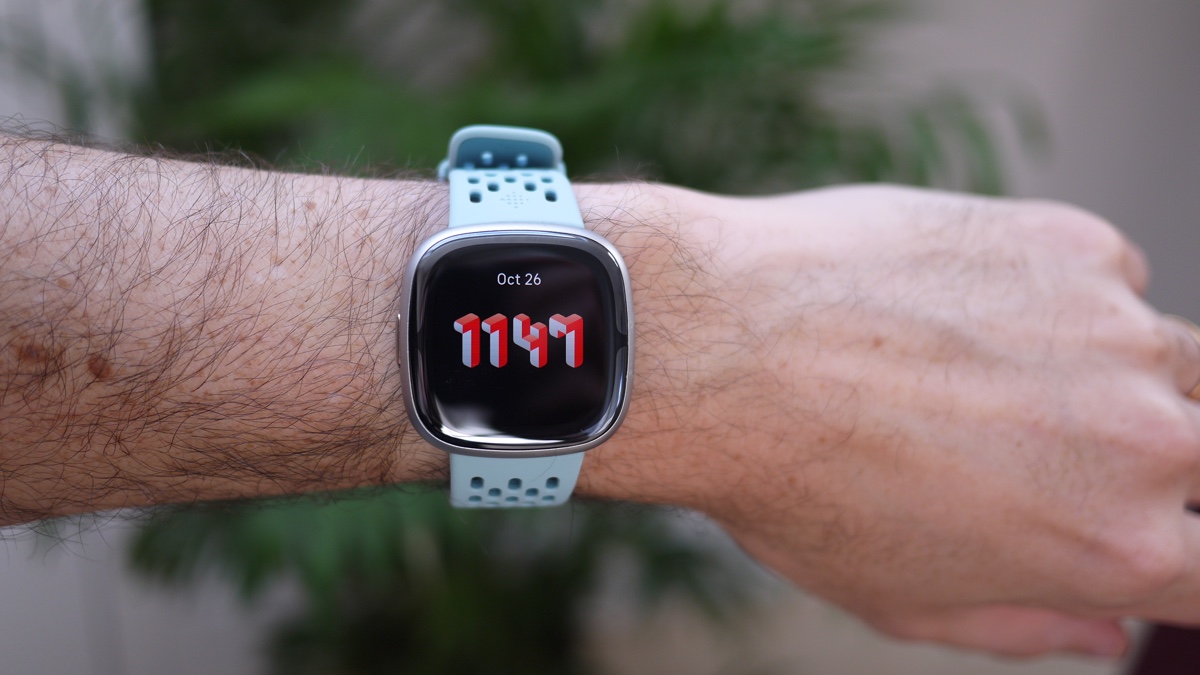 squirrel_12863198
Best for stress tracking
Fitbit's flagship health watch is back, and it's gone all-in on stress.
The EDA sensor, which reads stress responses via the palm, is now continuous. It's called Body Response Sensor and can offer a much more detailed look at stressful feelings, and it will prompt you for manual feedback on how you feel.
If you're concerned about stress, it can provide an interesting touchpoint in taking control of your feelings. However, we found it wasn't actionable enough, and didn't connect the dots between stress and our own behaviors and habits, such as stress, nutrition, and sleep.
The Fitbit Sense 2 is lighter and thinner than its predecessor and still packs in the ECG sensor found on the original Sense.
We tested the Fitbit Sense 2, and found that it's still an excellent health watch, even though problems persist as a smartwatch. Most Fitbits will now scan for heart rhythm issues using the HR sensor, and even the Inspire 3 now packs SpO2 and temperature sensing.
It means that the Sense 2 feels hard to justify at this price point, when the Versa 4 offers broadly the same features for less cash.
Read our in-depth Sense 2 review.
Fitbit Luxe
Wareable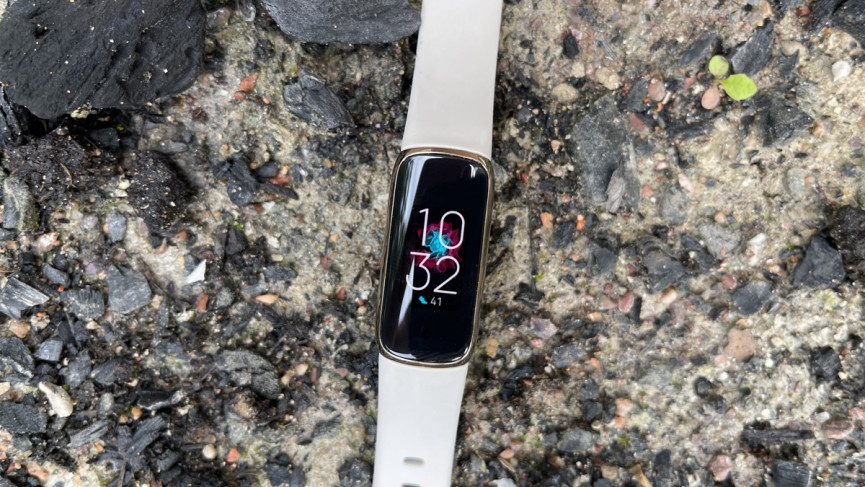 squirrel_12862025
Best Fitbit for style
There's a new Fitbit in town and it's bringing some much-needed style to the party. The Fitbit Luxe introduces a stainless steel case and a color AMOLED display, both of which are a huge visual step up from the Charge and Inspire.
It's something you might want to wear. And while the look and feel are Luxe, the price tag is not.
It comes in white, black, and orchid (pink) options and there's a special edition with a gold link bracelet. It's not exclusively for women, but quite obviously marketed that way.
In terms of features, there's nothing exclusive to Luxe, but plenty of top features filter down the Fitbit range. It's not as advanced as the Charge 4 (there's no GPS, for example) but trumps the Inspire range with its SpO2 sensor for blood oxygen.
There's also a new drive towards mindfulness, and it will keep tabs on stress using a daily stress score. That feature is rolling out across Fitbit devices. That's on top of sleep, heart rate, and steps – everything you expect from Fitbit.
In short, the Luxe puts the best parts of the Fitbit experience in a nicer, sleeker, and more stylish package. What's not to like about that?
Read our full Fitbit Luxe review.
Google Pixel Watch
Wareable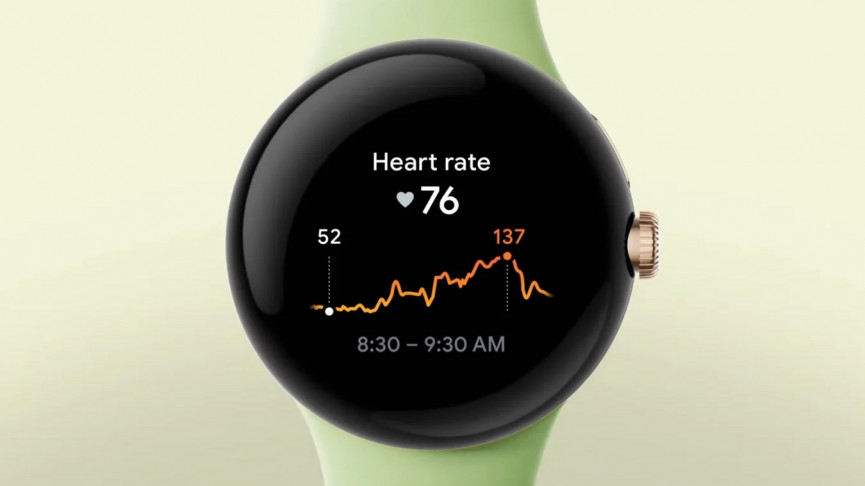 squirrel_12863289
Best smartwatch with Fitbit powers
The Google Pixel Watch is a Fitbit in its own right and connects to the company's tracking and health monitoring powers to a full-fledged smartwatch OS.
The Google Pixel Watch runs Wear OS 3, rather than Fitbit OS, which powers the Versa 4 and Sense 2. That means it offers the full selection of apps from the Google Play Store and Google Pay.
The Pixel Watch itself boasts a 41mm circular case with a domed screen, which certainly catches the eye. It's a great-looking watch, albeit slightly small on larger male wrists. We wish Google offered a 45mm version – but it's refreshing to see a smartwatch better suited to female wrists for once.
The ace up its sleeve is access to Fitbit services. You can connect it to the Fitbit app, and get 24/7 heart rate data, Health Metrics Dashboard information, sleep tracking with stages data, and even Premium-only features, such as Daily Readiness.
Buyers also get six months of Fitbit Premium, and access to all the mindfulness content.
There are downsides, however. Battery life is single-day (at most), compared to 6 days on a Versa 4 – and this is a massive downside. With the significantly larger price tag, it's not an automatic recommendation.
Read our full Google Pixel Watch review.
Fitbit Ace 3
Wareable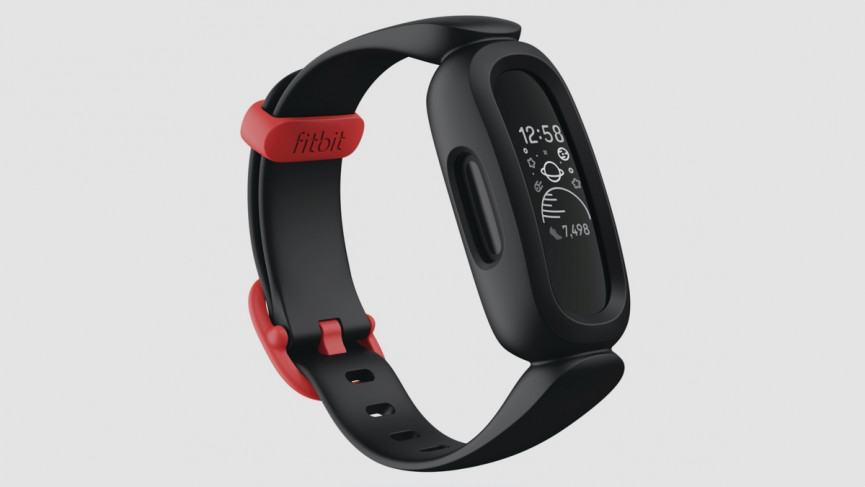 squirrel_12863278
The best Fitbit for kids
The Fitbit Ace 3 is aimed at kids aged six and up, with the latest generation featuring a modular design that utilizes a bumper to keep the display a little more protected as kids run around and play.
The Ace 3 puts move reminders at its core, reminding kids to get those 250 steps per minute on their way to 60 minutes of active time per day.
It's still a monochrome display, so no color options here. And the main features are still step tracking, sports monitoring, and sleep insights. There's no heart rate monitor, but it does boast swim-proof 5ATM water resistance.
There are also bedtime reminders and silent alarms to help parents get a settled sleep schedule and there are also timers and race the stopwatch features built into the watch.
The larger tracker also means a boost in battery life and it will now last 8 days between charging, up from 6 days on the previous generation.
---
This article was first published in December 2015. However, we update it frequently to reflect the newest Fitbit devices, making sure that we've tested the latest and greatest devices available to buy.
---
---