Wareable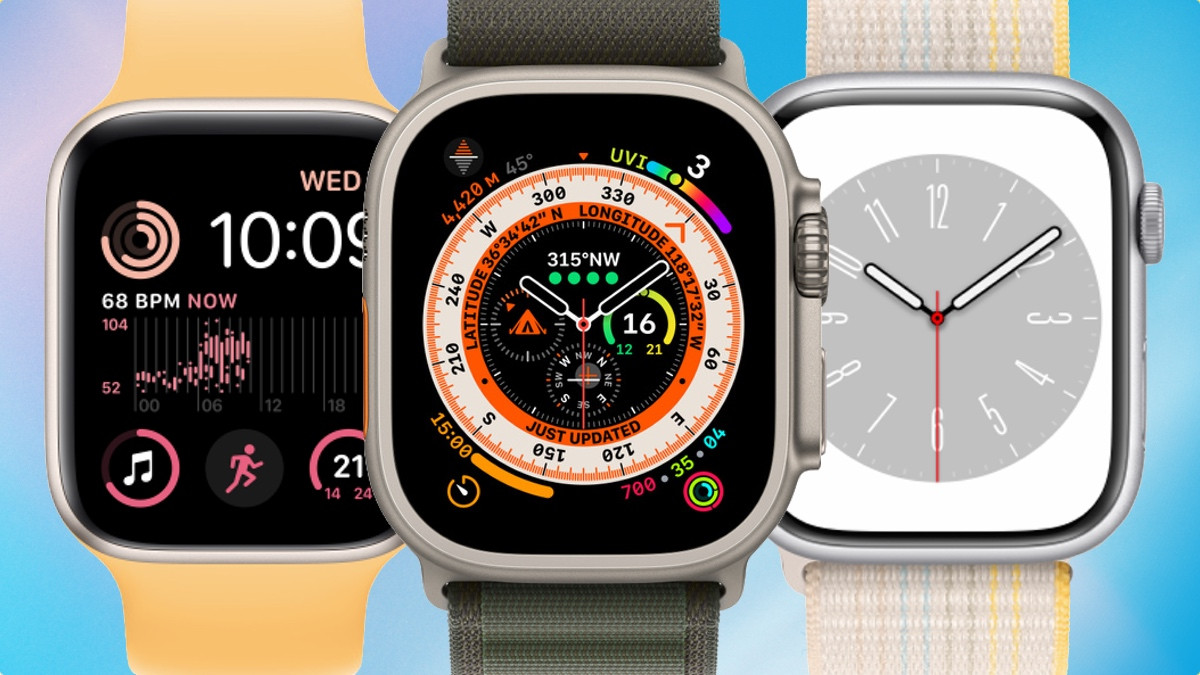 Wareable is reader-powered. If you click through using links on the site, we may earn an affiliate commission.
Learn more
While the band of any Apple Watch is changeable and adjustable, the size of the case itself is crucial to get right before purchasing.
The first three generations of the Apple Watch came in 38mm and 42mm variations, but things have changed considerably since then.
In 2018, Apple moved to a new size standard for its smartwatches. So Series 4 - 6, and, crucially, both the 2020 and 2022 versions of the Apple Watch SE, come in 40mm and 44mm models.
For the Apple Watch Series 7 and Series 8, things are different once again. Both of these generations come in 41mm and 45mm case sizes, while the Apple Watch Ultra is the biggest Apple Watch yet, taking up 49mm on the wrist.
If you're wondering which size Apple Watch you should get, we'll show you how to measure your wrist and find the right fit. Discover the full dimensions, weights, and important details of band compatibility in this guide.
Apple Watch sizes explained
Wareable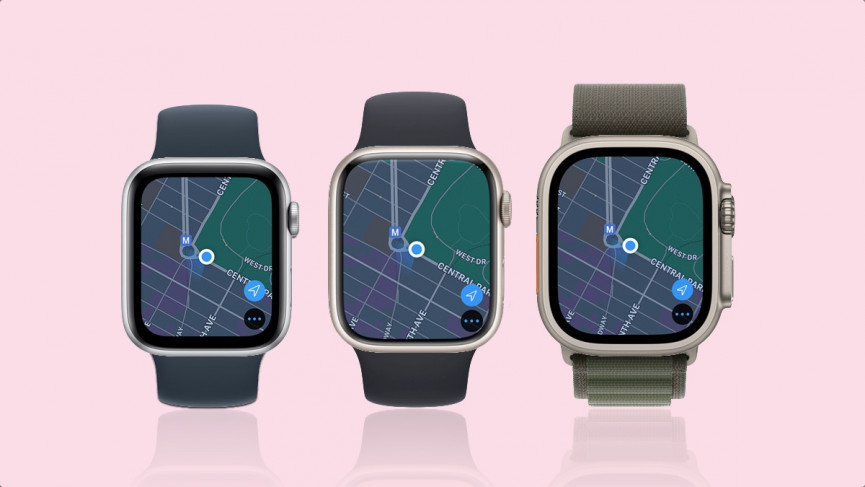 Apple Watch SE (and Series 4, 5, 6): 40mm and 44mm (left)
Apple Watch Series 8 (and Series 7): 41mm and 45mm (middle)
Apple Watch Ultra: 49mm (right)
The Apple Watch Series 8 retains the 41mm and 45mm case sizes introduced through the Series 7 in 2021, which means older bands will still be compatible with the latest smartwatch.
And what's more, 40mm and 44mm bands are still compatible with the new, larger size.
The Apple Watch Series 4, Series 5, and Series 6 models come in 40mm and 44mm – as does the Apple Watch SE (2020) and SE (2022).
You can no longer buy the Series 3 or lower, which used 38mm and 42mm case sizes.
These measurements, we should make clear, denote the size of the bezel, though the straps do always play a role in the specific fit of the smartwatch on your wrist.
How Apple measures case sizes
Apple also takes its Watch measurement vertically, as opposed to most other brands, which do so horizontally.
These sizes are really important to understand in order to pick the best option for your wrist, so it doesn't hurt to cut out a paper equivalent and compare them on your wrist – or, you know, just go to an Apple store and try on all four sizes.
So, for the 40mm model, expect a width of 34mm, a depth of 10.7mm, and a case weight of around 30g.
And for the 44m model, you'll have to deal with a width of 38mm, the same 10.7mm depth, and a 36g case weight.
Full list of Apple Watch case sizes and weights
Apple Watch SE (40mm): 40 x 34 x 10.7mm; 26.4g (GPS); 27.8g (GPS + Cellular)
Apple Watch SE (44mm): 44 x 38 x 10.7mm; 32.9g (GPS); 33.0g (GPS + Cellular)
Apple Watch Series 8 (41mm): 41 x 35 x 10.7mm; 32g (Aluminium, GPS, GPS + Cellular); 42.3g (Stainless Steel)
Apple Watch Series 8 (45mm): 44 x 38 x 10.7mm; 38.8g (Aluminium, GPS, GPS + Cellular); 51.5 grams (Stainless Steel)
Apple Watch Ultra (49mm): 49 x 44 x 14.4mm; 61.3g
How to choose the right band size
Wareable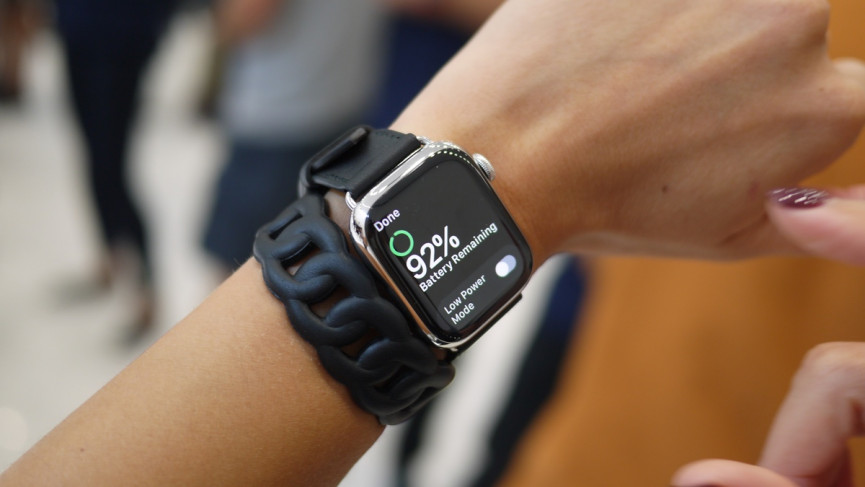 What actually affects the overall comfort more than the case, of course, is the material and tightness of the band.
Apple itself has a full guide to the specifics of each of its own band types through its online store, but, in short, it's different for every band and every user.
Whether you want the Modern Buckle, Sport, Milanese Loop, Classic Buckle, or Link Bracelet, you'll have to measure your wrist against the band dimensions (see the section below for advice).
Also keep in mind that, with some, you'll have to choose a size when buying, and others (like the Sport bands) come with both an S/M and M/L strap for you to pick between.
The Apple Solo Loop bands have a heap of sizes, for example, and Apple has a tool to measure your wrist so you pick the right size. That's crucial.
There's also an entire crop of third-party Apple Watch bands that you can explore. They're almost always cheaper, and many can pass as the same style as the Apple-own variants.
How to measure your wrist
Wareable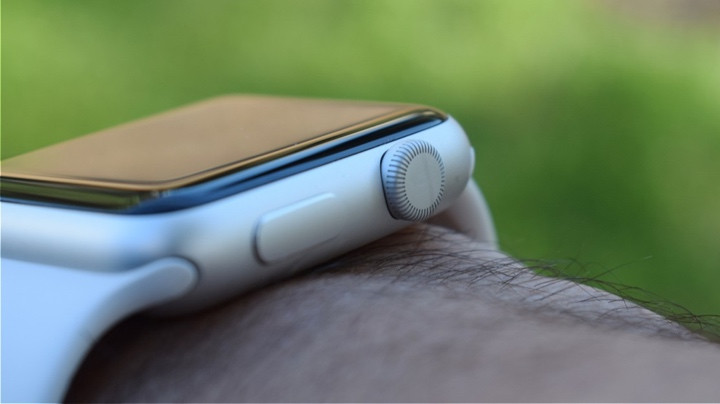 The fit of your watch is a fairly subjective thing, but it's important to know just how big your wrist is before buying the Apple Watch or an additional band.
So, how can you tell for sure? Well, get out the flexible tape measure and size up that wrist.
Hold the strip just below where your wrist bone sits and around where you would normally wear the band, wrap it around your wrist, and line that up with the sizes of your Watch model.
Generally speaking, a small wrist is 5 - 6.5 inches and a large wrist is between 7 - 8.5 inches, but the good thing about many Apple Watch bands is that you can adjust with velcro or within the perforations of sports straps to find a very specific fit.
Just don't go too tight or too loose – not only can it become uncomfortable, but it also affects the accuracy of the Apple Watch's heart rate monitor.
---
---