Wareable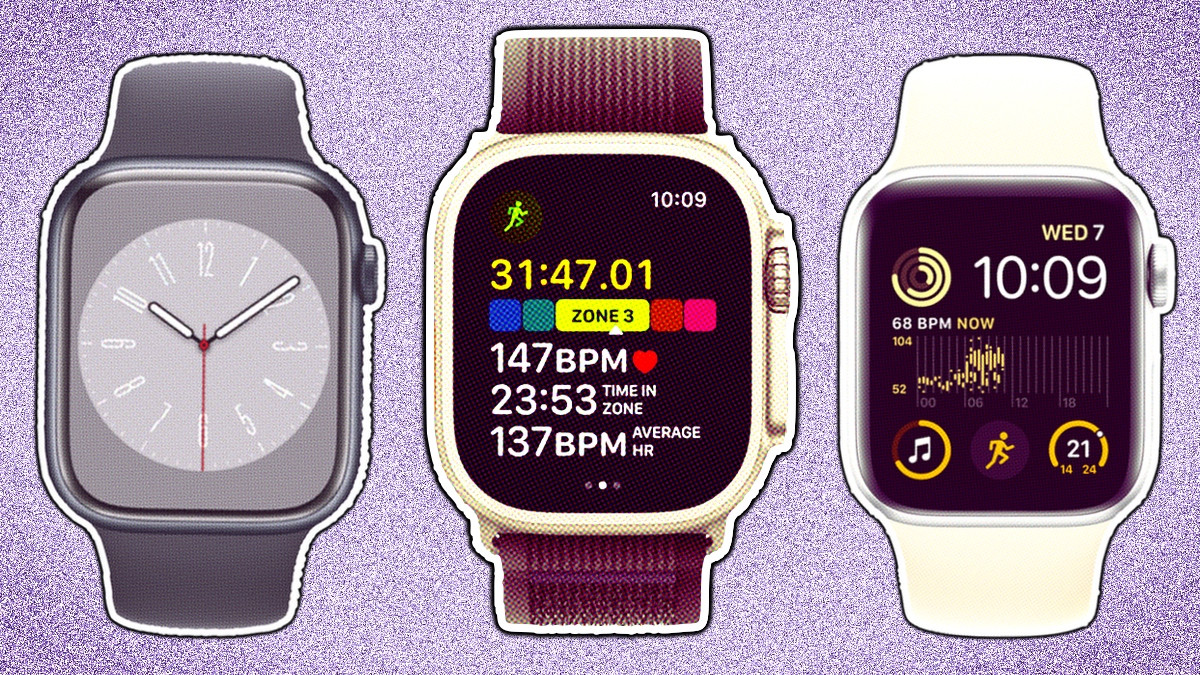 Wareable is reader-powered. If you click through using links on the site, we may earn an affiliate commission.
Learn more
Getting the most out of your Apple Watch is all about knowing how to use it. And luckily, you can supercharge your experience with this list of essential Apple Watch tips, features, and hidden hacks.
The amount of Apple Watch features continues to grow with each new software update, so it's easy for some really useful tricks to pass you by unless you have a little guidance.
That's why we've compiled 68 essential tips to help make the Apple Watch Series 8, Apple Watch Ultra, and Watch SE even better to use. Let's dive in.
What does the Apple Watch do?
Notifications on the wrist and read messages
Daily activity tracking (calories, exercise minutes, standing)
Workout tracking
Heart rate monitoring
Warn about abnormal heart rates
Fall detection and car crash detection (Series 8 only)
ECG readings (Series 4-8 and Ultra) and blood oxygen tracking (Series 6 and later)
GPS tracking of workouts
Make calls and receive messages (LTE versions with data plan enable this without iPhone)
Turn-by-turn navigation
Siri commands – alarms, timers, reminders
Payments, tickets, and boarding passes
Tell the time
Create a Portrait watch face
Wareable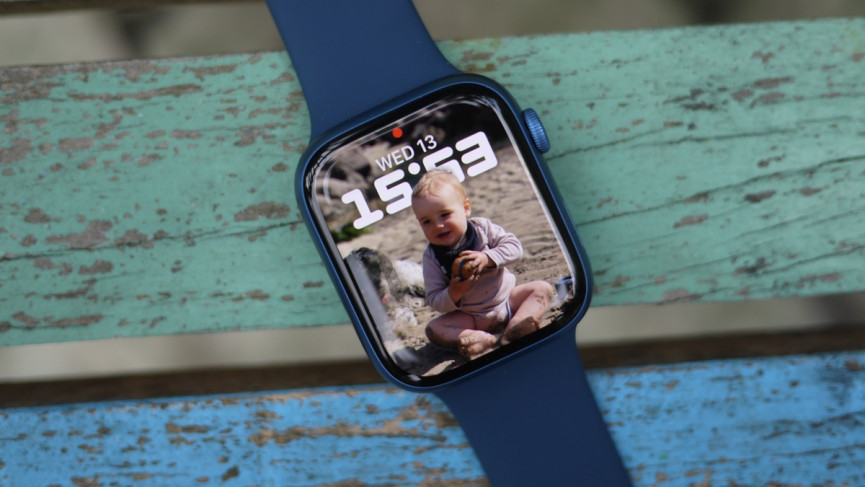 Apple has said that the Photos watch faces are one of the most popular on the Apple Watch, and, in watchOS 9, it extended the magical layers to pet photos, as well.
It takes the subject of a portrait photo and makes them more prominent, so the subject cuts in front of the time, as shown above. It looks great.
To create a Portrait watch face, you need an iPhone 7 or later - one that's capable of taking portrait photos - and an Apple Watch Series 4 or later. Then you need to do the following:
1. Go to the Watch app on your iPhone and tap on the 'Face Gallery'.
2. Scroll down to 'Portraits'. Choose the photos you want to use to turn into a watch face.
3. Select from 'Classic', 'Modern', or rounded face looks, and then choose your complication layout.
4. When you're done customizing, hit the 'Add' button and you have your Portrait watch face.
Learn: How to set a photo as an Apple Watch face
Use Low Power Mode for longer battery
In watchOS 9, Apple introduced Low Power Mode to all Apple Watch devices (from Series 4 onwards).
You can launch it from the battery percentage icon on the control panel, and, when initiated, will turn off the always-on display, blood oxygen tracking and heart rate monitor, and only fetch notifications once an hour.
The upshot is an estimated 36 hours of battery life.
Read our 15 tips for improving Apple Watch battery life.
Make notifications less annoying
By default, the Apple Watch will show any notification that appears on your iPhone, but you can turn each one off individually to quell the digital noise.
In the iPhone's Apple Watch app menu, tap 'Notifications' and scroll down to 'Mirror iPhone alerts from' and start turning off those annoying offenders.
Optimize it for left-handedness
Wareable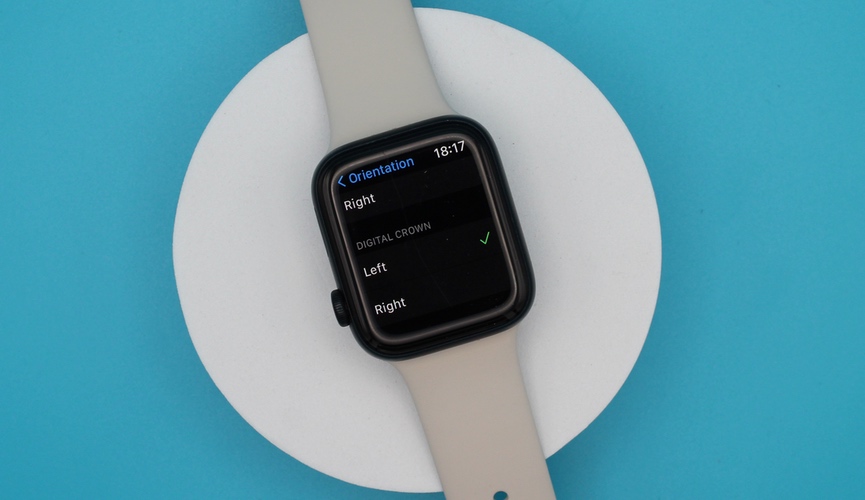 The Digital Crown isn't best placed for southpaws, who generally wear their watch on the right arm.
However, you can have the Apple Watch flip its controls so that the crown works on the bottom left instead of the top right.
On your Apple Watch head to Settings > General > Orientation and then choose your preferred wrist and Digital Crown position.
Make the app menu more usable
Wareable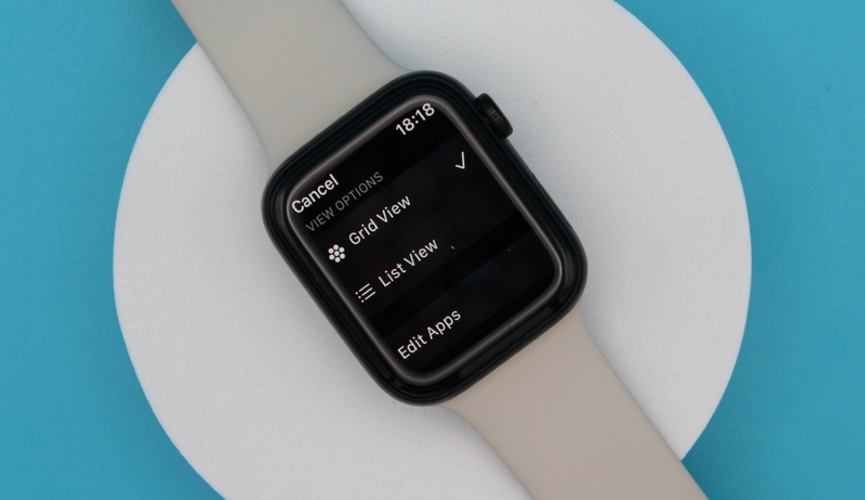 The grid of apps is synonymous with Apple Watch, but, for us, it can sometimes be a fiddly mess. Thankfully, there are a couple of different ways to organize your apps.
If you want to organize the honeycomb 'Grid View', the best way to do this is by firing up the companion app, heading over to' App Layout' and moving icons around there instead of on the watch itself.
Or, you can opt for the List View. On the Watch, just force touch on the app selection screen to choose this option.
> Solved: Why does Apple Watch auto-pause during workout
Set multiple Apple Watch timers
Wareable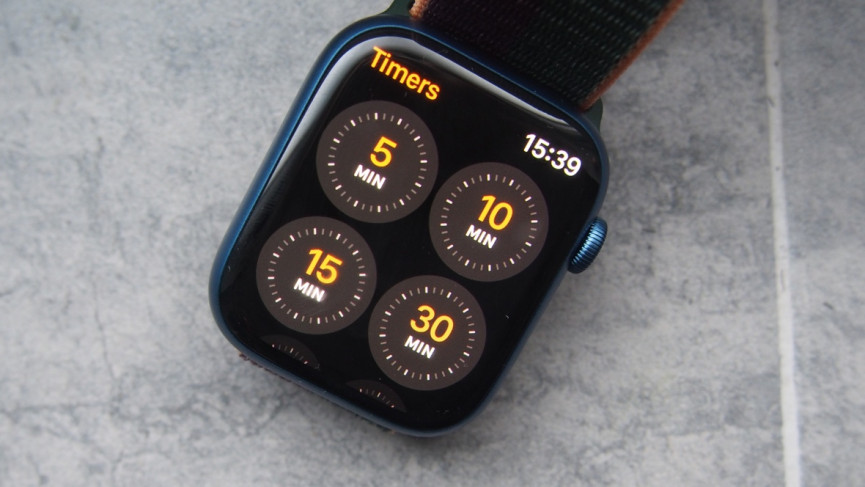 Sometimes, it's the simplest features that make the biggest difference when using Apple's Watch day-to-day.
That's definitely how we see Apple's decision to finally make it possible to set up multiple timers on its smartwatch. To find the place to do that:
1. Push the Digital Crown to open up the app screen.
2. Select 'Timers' and scroll up and down to see a set of different popular timers you can pick from.
3. Tap 'Custom' if you need to make your own.
Siren for help (Apple Watch Ultra)
An exclusive feature on Apple's more outdoorsy smartwatch is the Siren App - and it can act as a serious tool for when you need to draw attention to yourself.
Designed to be heard up to 180 meters away, it's one of the device's many great safety features. Just note that it will actually sound until your turn it off manually (or the battery runs out).
Here's how to turn it on and off:
1. Press and hold the Action or Side button to bring up the menu of options.
2. On the 'Siren' option, slide this to begin a countdown.
3. Stop the siren sounding by pressing the red stop icon in the middle of the screen.
Stay focused
Wareable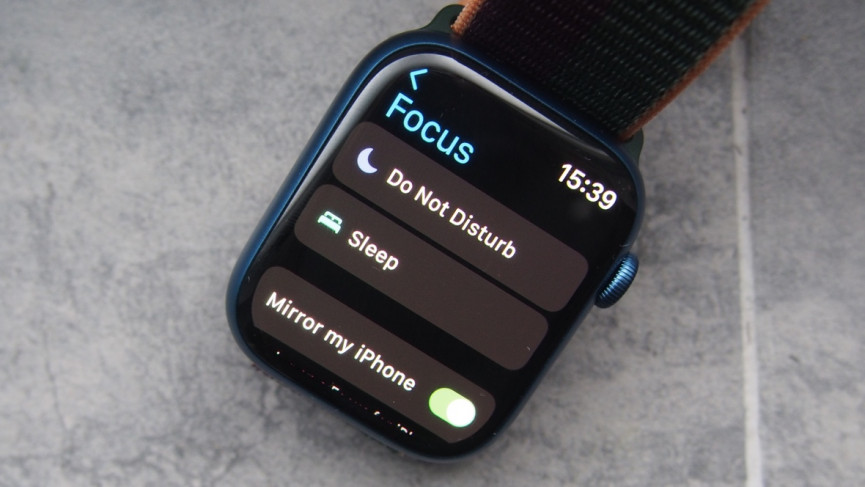 The 'Focus' mode is all about filtering out the distractions that kill productivity or interrupt sleep.
The idea is that you can set up Focus profiles to make sure your Watch recognizes the times when you need to focus. To turn on a Focus profile:
1. On your Apple Watch, press the Digital Crown to enter the app screen and tap 'Settings'.
2. Scroll to find the 'Focus' app, where you'll be able to set up do not disturb and sleep profiles.
3. You can also choose to mirror the Focus profiles you've set up on your iPhone.
Navigate to a waypoint
After initially debuting on the Apple Watch Ultra, the improved Compass app can now be used to set GPS waypoints and navigate back to the start of hikes and routes.
We've tested the Compass app on the Apple Watch Ultra during a few hikes, and, while we don't rate it as the most intuitive app to navigate from, it's a nice feature to have in your back pocket - well, on your wrist.
Make the Side Button more useful
Wareable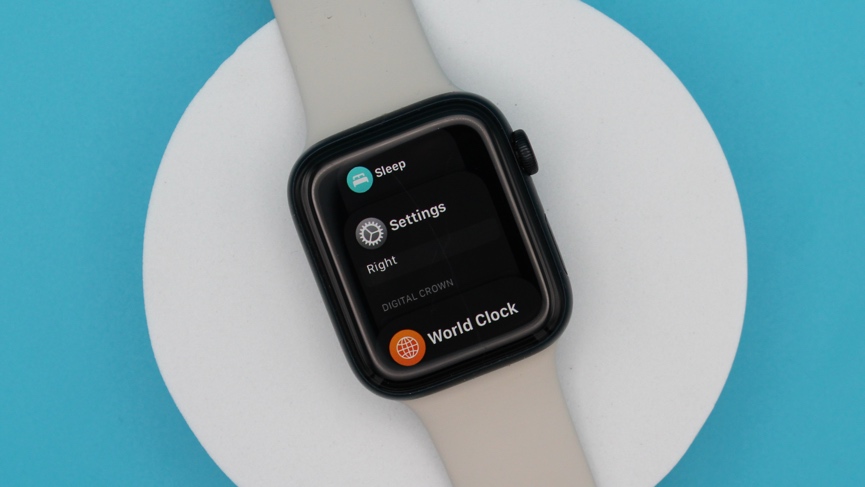 Using the right-side button will open the App Dock, which means you can switch between apps.
By default, the App Dock lists the most recently used app, but you can customize it with your favorites to ensure that they're always within reach.
You can customize the dock in your companion Watch app - just head to 'Dock' and choose 'Recent' or 'Favorites'.
Customize the Action Button (Apple Watch Ultra)
That extra button on the Apple Watch Ultra adds a surprising amount of ease to the experience, and you can bolster this even further by customizing the direction it pings you.
You're prompted to set this up to your liking during the initial setup, but, as we found, it's likely you'll want to change this up after some initial wear. To do so:
1. Open the 'Settings' app, scroll down to 'Action Button' and tap 'Action'.
2. Choose which app you want the Action button to send you - Backtrack, Dive, Torch, Shortcut, Stopwatch, Workout, or Waypoint. Or, alternatively, tap 'App' and select an available one instead by hitting the '<' arrow.
3. Under the 'App menu', customize what different amounts of presses do.
Track sleep with Apple Watch
Wareable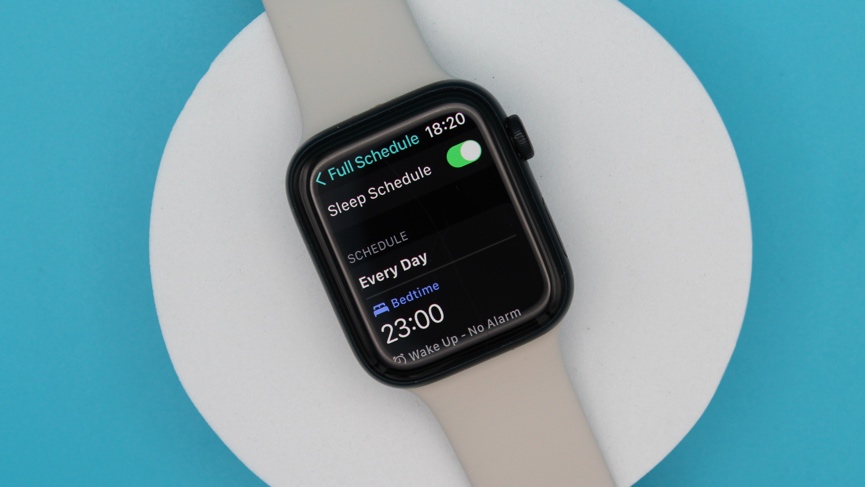 The Apple Watch can natively track sleep, and the experience was hugely improved through watchOS 9 to include sleep stages data.
You need to set up Bedtime mode, which will put your iPhone and Apple Watch into a wind-down mode before bed, and stop you from being disturbed by notifications.
You can read our full guide to Apple Watch sleep tracking, if you want a bit more information.
If you're not a big fan of Apple's own app, we've also tested and lived with most of the best Apple Watch sleep-tracking apps, and found Autosleep and Pillow to be the best options.
Turn off the always-on display
The 'Always On' mode available on some devices is useful for getting a sneak peek at the time and, well, making the Apple Watch feel more like a real watch, but there are occasions when you'll want to switch it off.
Here's how to do so:
1. Open the 'Settings' app on the Apple Watch.
2. Tap 'Display & Brightness'.
3. Tap 'Always On', then tap the switch from green to white.
Check your VO2 Max
Wareable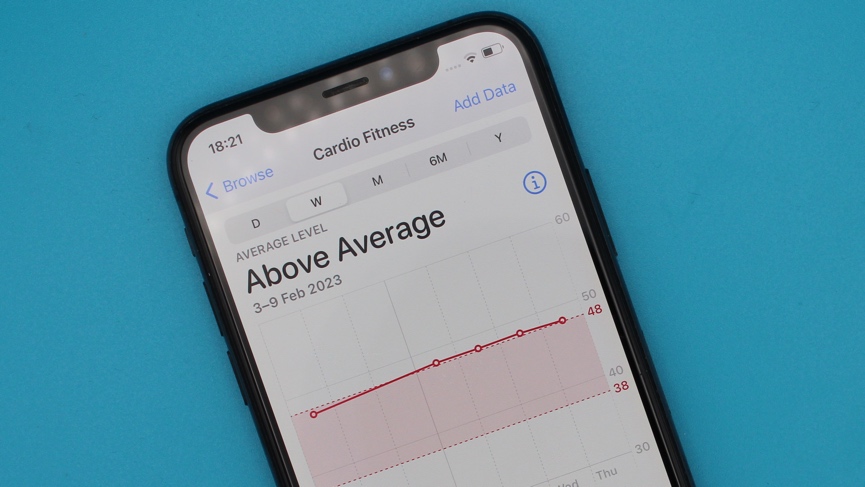 Your VO2 Max estimate is tracked in the Fitness app.
As part of your stats, you'll find your Cardio Fitness Score, which is a VO2 Max estimate based on your heart rate and pace on GPS-tracked outdoor runs.
VO2 Max is a distilled single score on your fitness, and there's no greater gauge of your current level.
The Apple Watch will also produce a warning if your VO2 Max starts dropping, as a little kick to lace up those sneakers and get out for a run.
Get Cardio Fitness alerts
Cardio Fitness score on Apple Watch brings the idea of VO2 Max to the masses, and can estimate it based on your daily lifestyle – and warn you if it deems your fitness to be dangerously low.
It's an opt-in feature and Apple needs some information to start estimating Cardio Fitness. Head to the Apple Health app on your iPhone and go to Summary > Cardio Fitness > Set up.
Share watch faces
You can now also share your favorites with friends and family, complications and all.
Just press and hold on a watch face (as if to change it) and you'll see a share button. You can add a contact and even dictate a message.
Sharing a watch face isn't just about the custom picture you've used. It can also mean the exact selection of complications and adjustments, that makes Apple Watch faces so personal and unique.
Check out our guide to the best Apple Watch faces.
Share photos
Wareable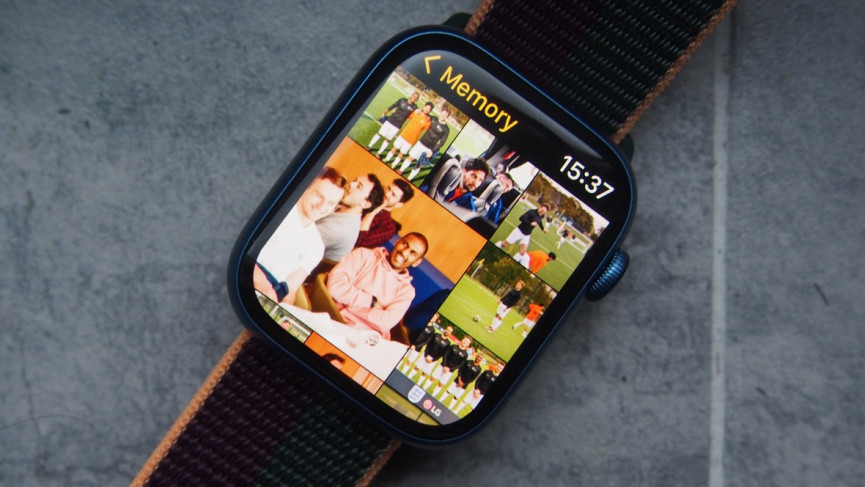 Apple revamped the Photos app through watchOS 8 in 2021 to make it easier to view images - and it also made it much easier to share photos.
To share a photo from the Photos app on your Apple Watch, you need to do the following:
1. Open the Photos app on your Apple Watch.
2. Scroll to find the photo you want to share and tap to select.
3. You will then see a small share button in the bottom right-hand corner of the screen.
4. You'll now see the option of where you can share that image. That might be through Apple's Message app, but you can also share via Apple's email client, too.
Unlock your Mac from your Watch
You can use your Apple Watch to skip typing in a password on your Mac to get access, so long as you have a mid-2013 or a newer Mac that's running macOS Sierra 10.12 or later.
If you want to pair the two together, the first thing you need to do is make sure that they're both signed into the same iCloud account.
Your next step is to head to your Mac and go from System Preferences > Security & Privacy > General. Here, you'll be able to set the Apple Watch to unlock your Mac.
Make sure two-factor authentication is enabled as well on your Mac by heading to System Preferences > iCloud > Account Details > Security.
If you need more info, check out our full guide on unlocking the Mac with Apple Watch.
Turn your watch into a bedside clock
Wareable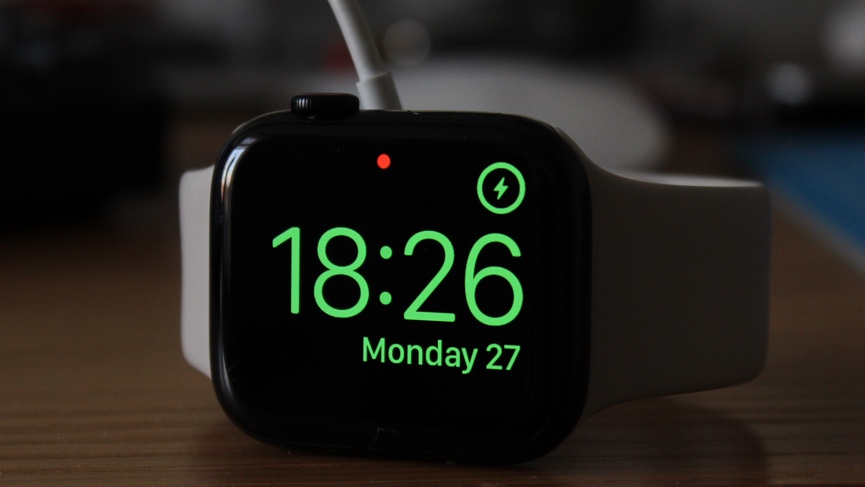 If you don't like wearing your Apple Watch for sleep tracking, it can double as a neat little bedside clock.
For those who opt to keep it on charge at night rather than on the wrist, simply turn it on its side when the cable is attached to enable Bedside Mode.
If you enjoy Bedside Mode you can even buy an Apple Watch charging stand to make it even easier and neater.
Get the latest Apple Watch features
To make sure you're getting the most out of your Apple Watch, you're going to want to update it regularly.
This is fairly straightforward to achieve, and you should get a pop-up on your iOS device each time there's an update ready.

To check on iOS, head to the 'My Watch' tab in the Watch app, tap through to 'General' and then go to 'Software update'.
Follow the instructions and, voila, you should be on your way. Just make sure to keep the Apple Watch on charge throughout.
Also, considering there are different ways to force an update, and you may need some troubleshooting tips, check out our full guide on how to update your Apple Watch.
Turn on auto-pause for cycling workouts
Wareable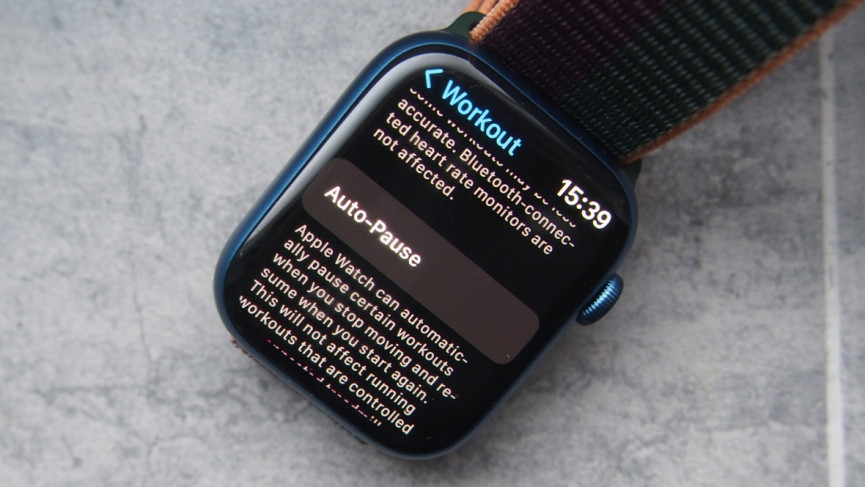 Apple's range of cycling-focused features extends to the ability to turn on auto-pause - just like you can do when you're tracking outdoor runs.
To turn on auto-pause for cycling:
1. Go to 'Settings' on your Apple Watch.
2. Scroll down until you find the Workout app.
3. From here, you'll find the option to turn on auto-pause.
Clear all notifications

Wareable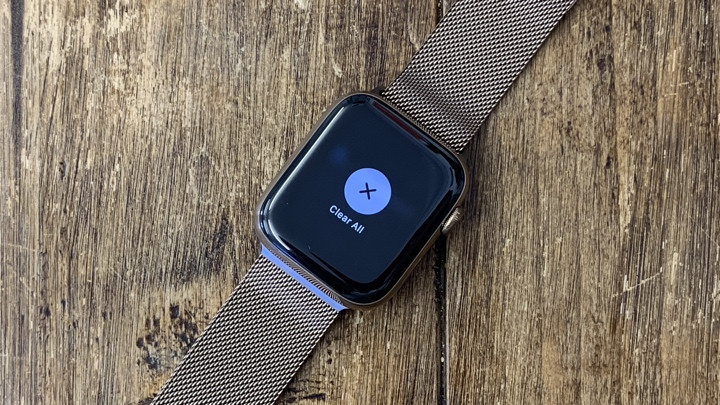 If you're overburdened by notifications, you can wipe your recent history by swiping down from the top of your screen to access a chronological list.
Once displayed, you can banish them all by long-pressing the screen and then tapping 'Clear All'.
If you're looking to manage your notifications and need more detailed help, check out our full guide on how to clear all notifications, which also includes tips on deleting texts and turning them off altogether.
Set an alarm to wake up to
You can easily set an alarm for any time by going to the Alarms app and setting the time. You can also toggle any past alarm on with a simple switch.
But, if you're setting your regular wake-up alarm, you want to head to the Sleep app.
From here you can set a full schedule of alarms for the week (and exclude weekends), and choose the type of sounds and haptics you want to rouse you.
In turn, the Sleep app will remind you when to go to bed (based on your target sleep goal) and wind down your devices, including your iPhone, 30 mins before.
That means no notifications to rile you up before it's time to nod off.
Use Siri to its full potential
Wareable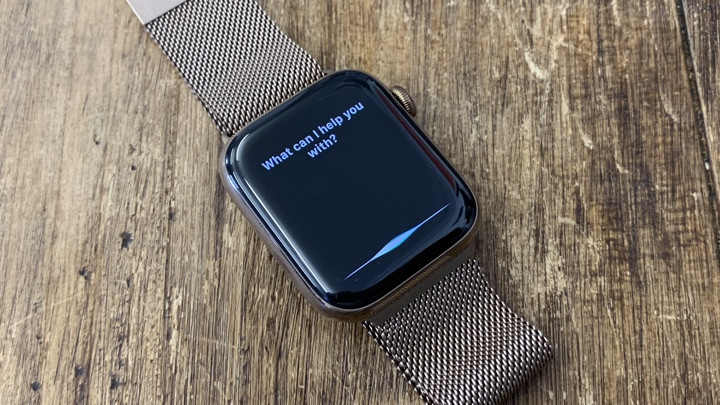 Through the Siri watch face, the smart assistant is now able to serve up more contextual information, such as showing heart rate after a workout, or sports scores if your favorite team is playing.
Waking Siri and chatting with the assistant can also prove fruitful.
No longer do you activate things through "Hey Siri" – you simply need to enable the new wrist-raise option which automatically kickstarts the assistant. If that's a bit too Dick Tracy for you, pushing and holding the crown will also make Siri pipe up.
Read our full guide on things to ask Siri on your Apple Watch.
Turn off Siri on your Apple Watch
If you don't find Siri all that useful, you can turn it off from your Apple Watch.
Simply go to 'Settings' on your Watch and then go to 'General'.
Then, go to the 'Siri' option and then tap the toggle next to 'Hey, Siri' to turn it off.
Take a screenshot
All Apple Watch devices can take screenshots when you push the Digital Crown and the action button below it at the same time. Images are then saved to the camera roll on your iPhone.
This is not set as default, though. To enable screenshots, head to the Watch companion app and then go to General. There, you'll be able to toggle Enable Screenshots on or off.
Take an ECG reading
Wareable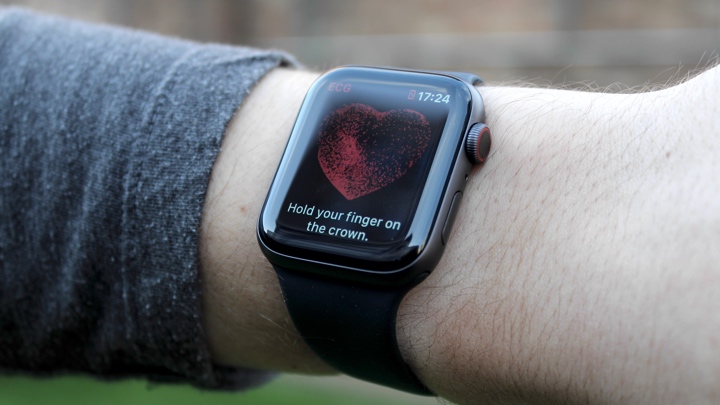 Introduced back in 2018, newer Apple Watch models are able to help detect atrial fibrillation via an electrocardiogram (ECG).
This is an irregular heart rhythm condition that goes undiagnosed in millions of people.
You can fire up the ECG app to take a reading, and check out our Apple Watch ECG guide for full information and steps.
Discreetly view the time
If you want to check in on the time without raising your wrist, you can slowly twist the digital crown upwards and it'll brighten up the screen gradually to let you peek, rather than fully illuminating the watch screen.
Unpair your Apple Watch
If you get a new iPhone or decide to give your old Apple Watch to someone else, you'll need to unpair your device so it can be reused elsewhere.
You'll need to go to the iPhone connected to your Watch. Head to the Watch app and open the My Watch tab, tap the 'i' on the screen, and then hit 'Unpair Apple Watch'.
You can also erase your data (if you want) by heading to Settings > General > Reset > Erase All Content and Settings on the device itself.
Read our full guide to find out how to pair/unpair the Apple Watch.
Swap and change bands
Wareable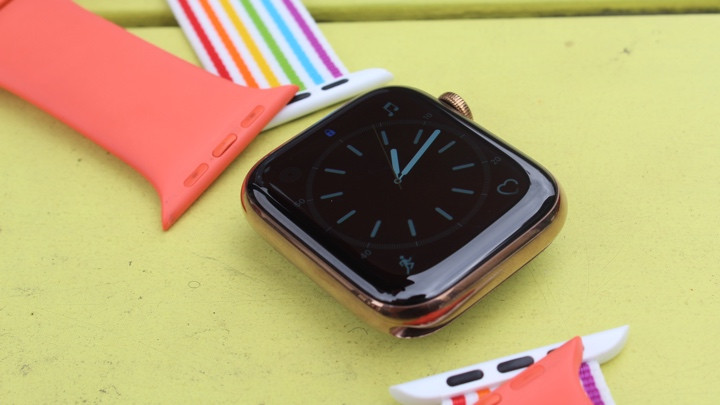 There are new, official Apple Watch bands released every few months, with new colors to match the season and your wardrobe.
And if you don't want to splash the cash on Apple's bands, there are always third-party options.
Want to know which case sizes fit which bands? Check out our how to change Apple Watch bands quick guide.
Use Running Auto Pause
As with many third-party apps, Apple also lets you halt run tracking when you get interrupted or have to stop at a set of traffic lights.
You can now enable automatic run pausing simply by heading to the Apple Watch app on your iPhone, heading to the My Watch section, and then selecting Workout. Here, you'll be able to toggle on Running Auto Pause.
Precision Start
The Apple Watch is designed to lock onto GPS automatically, and as soon as you start a workout, it will start tracking. But if you're waiting at the start line of a race, you might want to press GO.
Enable Precision Start in the Watch app > Workout > Precision start.
Pair a playlist for workouts
If you have a go-to workout playlist, you can have it start automatically when you start your session. Just head to the Watch app > Workout > Workout Playlist and choose one from your list. This is one for Apple Music folks only.
Unlock your Watch from your iPhone
If you didn't do this in the initial setup process, you can still unlock your Apple Watch and iPhone at the same time without having to hammer in a passcode (if you've set one of those up).
To do this, go to the Watch companion app, where you can toggle the Unlock with iPhone feature on or off. You need to be wearing the Watch for this feature to work, though.
Use an old Apple Watch as a kid's tracker
A new feature of watchOS 7 was the ability to add a second Apple Watch to your Apple ID and use it as a kid's watch.
This will let you check in on your child's location, enable them to make calls to selected contacts and enjoy some fitness tracking data too.
You need an LTE Apple Watch (Series 3 onwards) and have it erased ready to pair – and choose Tap Set Up for a Family Member during the process.
It needs a data plan (doesn't have to be the same as yours) and the person you're setting it up for name in your Family Group.
Measure your blood oxygen
Wareable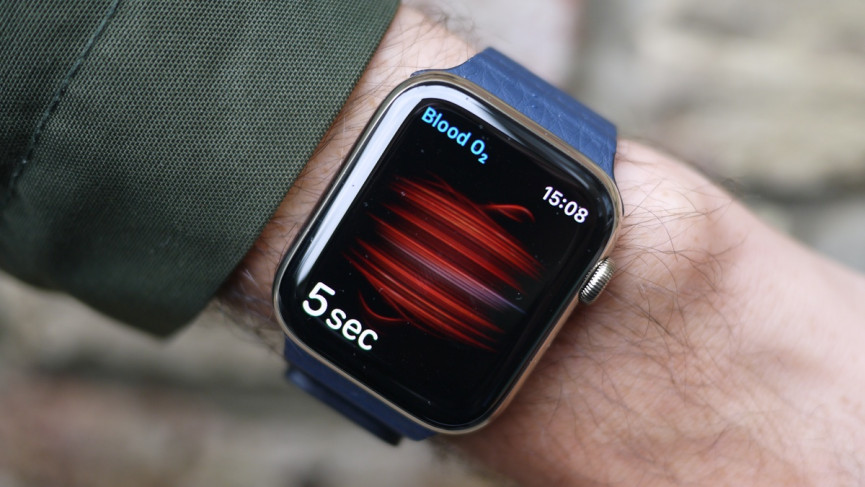 If you're the owner of an Apple Watch Series 6 or Series 7, you can take advantage of its SpO2 sensor to check your blood oxygen levels. Open the Blood Oxygen app on Series 6 or 7 and follow the instructions to take a spot check. Supported watches will also take automatic readings, which you can see recorded in Apple Health.
Don't miss an alert with Prominent Haptic
If you want to make sure you don't miss a notification without alerting everyone in your vicinity with an aggressive 'ding' then you can set a Prominent Haptic.
This essentially pre-warms you of an alert with a gentle haptic tap, before the standard alert comes through. You can set this up by going to Settings > Sounds and Haptics > Prominent Haptic on the watch.
Turn on heart rate notifications
Wareable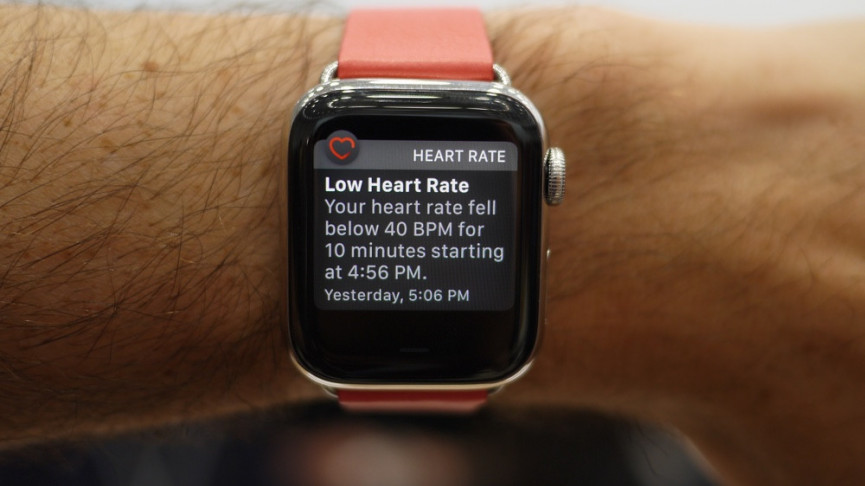 Apple is taking heart health more seriously, and one of the newer features is a notification when your heart rate is detected as lower or higher than it should be. You can enable it in the heart rate section of the companion app.
When you turn it on, you'll be asked to choose a threshold. Then, your Apple Watch will only alert you when you go past the threshold and appear to have been inactive for about 10 minutes.
Read this: Apple Watch heart rate monitor essential guide

On top of that, it'll look for signs that your elevated/falling heart rate is a longer-term problem, rather than a temporary blip brought on by something terrifying – like a horror movie.
Use the Breathe app
If you find yourself getting stressed during the day, you may find it useful to tap into the Apple Watch Breathe app. This allows you to follow the on-screen instructions and focus on your breathing for a select amount of minutes.
It's a handy wellness feature from Apple, and you can edit details such as how many breaths per minute you want to take, how many notifications you receive, and how prominent the haptic feedback is through the Watch app on your iPhone.
Chain together your workouts
Wareable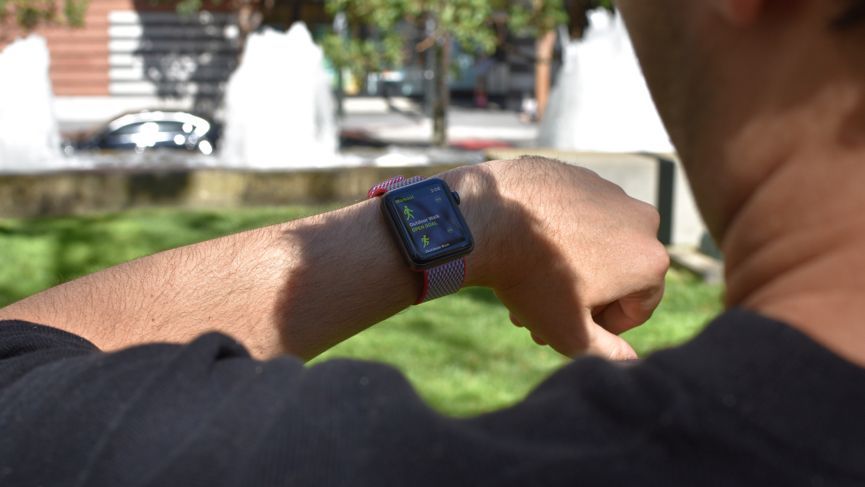 You triathlete, you. On the Apple Watch, you can now chain together workouts, which means less time rubbing those sweaty fingers around the screen.
If you want to jump from one type of workout to another, rather than stopping the current one, swipe right and tap the + button to add a new one.
Share Activity rings
Wareable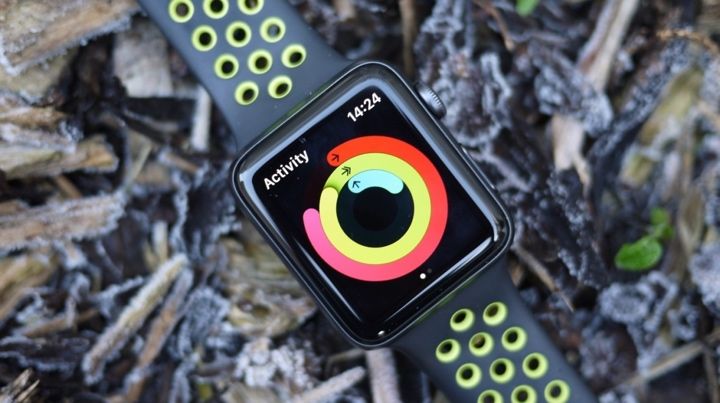 Apple's answer to Fitbit, Garmin, and the rest of the fitness tracker fraternity is its Activity platform. That's where all of your daily movements are recorded. In its latest iteration, you can now share activity progress with other Apple Watch users.
To do it, you need to add friends, which has to be done by going to the dedicated Activity app on your iPhone. You can then select Sharing and hit the + icon in the corner to add contacts.
Jog on: The best Apple Watch running apps

Back on the Apple Watch, go to the Activity app and swipe right to see Activity data from your friends. You can also comment on workouts to keep them motivated, or to make fun of them. Either way, it's your call.
Change the move goal
The move goal is your calorie benchmark for each day, and, while it's a satisfying one to tackle, that battle gets a little old if it's set too high or too low.
Every so often, the Watch will nudge you to let you know how you're getting on, but did you know you can alter the number directly from the watch?
Simply go to the Activity app and scroll to the bottom and choose 'Change Goals.'
Change AirPods volume
If you want to change the volume on the AirPods without taking out your iPhone, you have to ask Siri. Convoluted to say the least, but, if you have an Apple Watch, you're in luck.

When you're playing music on a Watch, whether it's from your iPhone or Watch, you can glance at your watch to see what's 'Now Playing'.
All you have to do is rotate the Digital Crown to raise and lower the volume. It couldn't be more convenient.
Enable Fall Detection
Wareable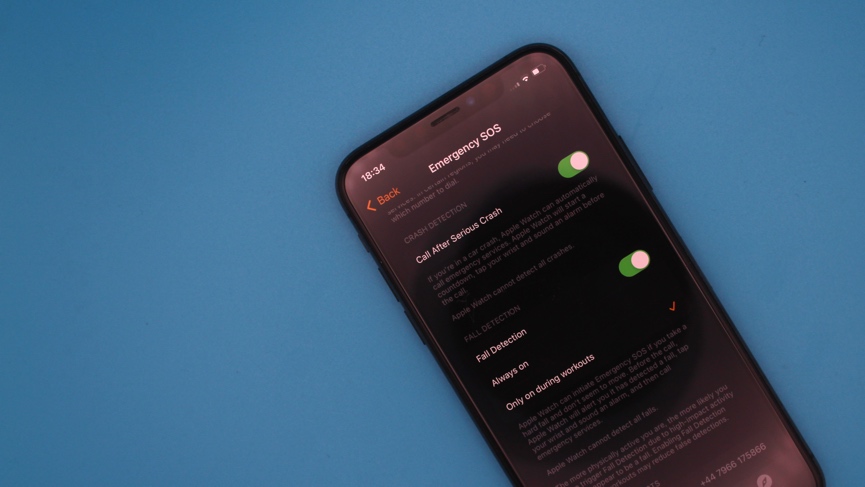 The Apple Watch can detect falls and phone emergency contacts – and this is now enabled by default for all users. And in 2022, Apple also added the same feature for car crashes on Series 8 / Ultra / SE 2 models.
However, if the worst was to happen, make sure your details and emergency contact numbers are set up.
Go to the companion app and head to Emergency SOS > Health Profile. If this is already set up, you can choose to edit your emergency contacts.
Change text size
If you find yourself constantly squinting at your wrist to read the Watch's notifications, you can change the text size. Simply go to Settings > Brightness & Text Size then configure it to whatever's comfortable for you.
Check your data usage

Wareable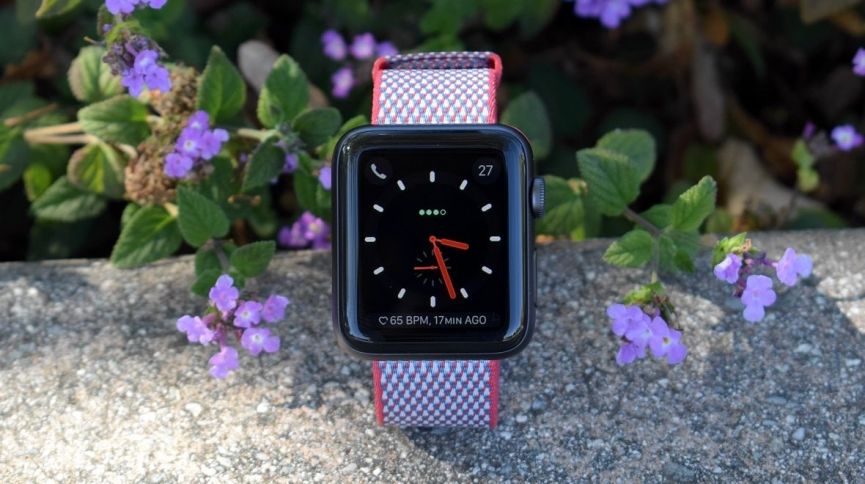 If you've got an Apple Watch with a cellular connection, you may want to keep an eye on your data usage. You never know whether something will tip you over your monthly plan.
Alternatively, it's neat to see how little data the Apple Watch uses.
You'll have to head over to the companion app, checking in on the cellular menu option to see the information. Once you do, however, you'll find out how much data you've used in the current period and which apps are using that data.
Check-in on the storage
There's a decent amount of room on the Apple Watch to accommodate apps, emails, and music.
If you want to see how much storage you have to play with, head to the Apple Watch companion app, go to General and then select Usage. Here, you'll be able to get a breakdown of how much space apps are taking up.
Unlock your iPhone while wearing a mask
Wareable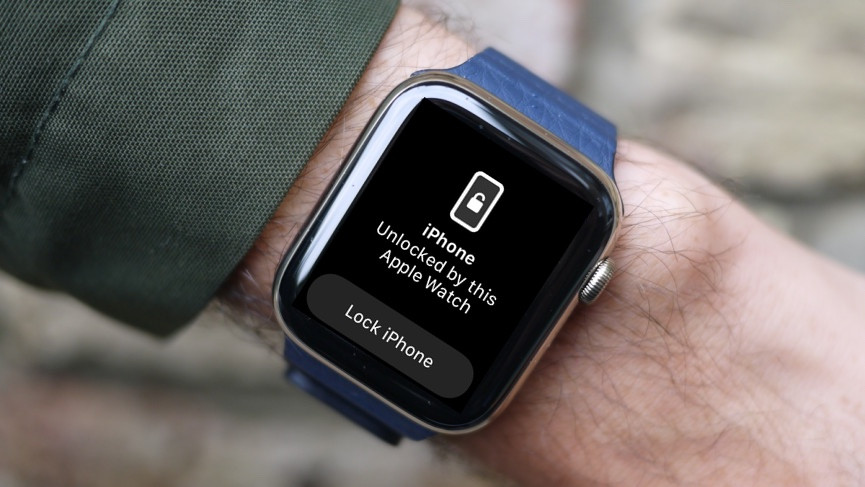 Back when mask-wearing was at its height a couple of years ago, Apple added the ability to unlock your iPhone when you're wearing a mask - all through the power of your Watch.
The feature enables you to bypass the Face ID and passcode on your iPhone (only when wearing a face mask) as long as your Apple Watch is unlocked on your wrist. However, it won't be enabled automatically – do that:
1. On your iPhone head to 'Settings'.
2. Tap 'Face ID and Passcode'.
3. Turn on 'Unlock With Apple Watch'.
4. Accept the warning.
Eject water after a swim
From Series 2 and onwards, the Apple Watch has been waterproof and includes an eject mode to get rid of any water that's left lurking inside after you've gone swimming.
If you want to manually use this feature, swipe up from the main home screen to view the Apple Watch Control Center. Look for the water droplet icon and press it. You'll then be prompted to twist the digital crown to eject the water.
It's a good idea to tap the droplet button before getting in the shower or pool (but don't worry if you forget) as it also locks the screen, preventing it from confusing water droplets for your fingers.
Find your iPhone
Lose your iPhone? Good thing you have your Apple Watch on because it can help you find your handset in a pinch.
Swipe up to bring up the Control Center, look for the 'Ping iPhone' button, and tap to be reunited with your iPhone.
If you tap and hold the 'Ping iPhone' button, your iPhone's LED flash will blink, giving you a visual guide in case the speaker gets muffled.
Reply from the wrist
Unless you have the Apple Watch Series 7, Series 8 or Ultra, you don't have access to a keyboard on Apple's smartwatch.
If you don't like the idea of typing out replies, there are other ways you can respond to texts.

Apart from using custom responses, you can either tap the microphone to dictate replies with your voice or scribble them letter by letter.
That's a little tasking, but Siri is getting better at voice detection, and, when you're paired with some Bluetooth headphones with a mic, the experience is much smoother.
Force restart
Apple says to do this action as a last resort, so, if you're left with no choice, hold the Digital Crown and side button together for 10 seconds.
Just like restarting your iPhone, the Apple logo will pop up and your watch should restart.
We've covered the full steps in our guide to resetting the Apple Watch.
Cover to dim
If your Watch is set to notify you or ring with sounds, but you're in the middle of a meeting or situation where loud dings are rude, you can turn on 'Cover to Mute' in the Sound & Haptics settings.
Then simply cover your watch for three seconds for it to take effect.
Use third-party complications

Wareable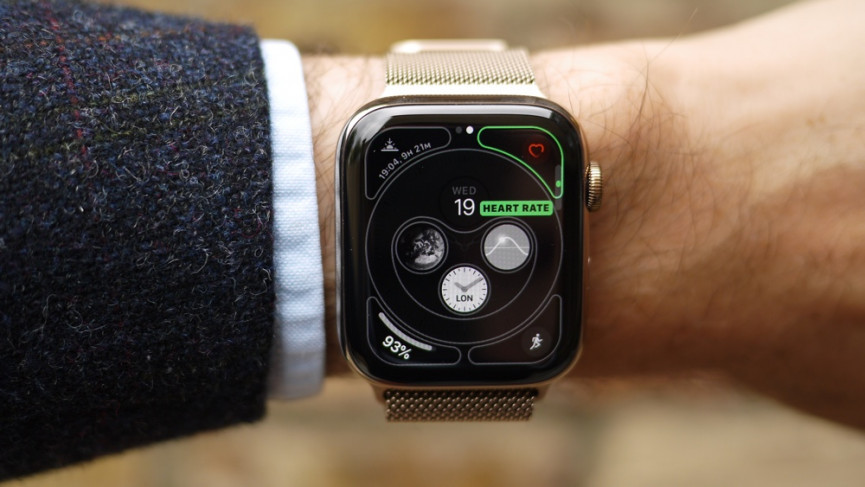 Handily, information can be drawn from third-party apps into watch faces on the Apple Watch.
Just how many complications you get to customize depends on your watch face, but this can range anywhere from a few to as many as eight in total.
Press and hold the watch face to cycle through the selection of faces, and tap 'Customize' to enter editing mode. Swipe to the right to make the areas that can be customized appear in boxes.
Tap the area you want to change, and then use the crown to scroll through options – this is where those third-party complications can be added. Most can be turned off if you prefer the minimalist look.
If you don't want to deal with the Watch's tiny display, you can also do this on your iPhone via the Face Gallery in the companion app.
Use Theater Mode
Wareable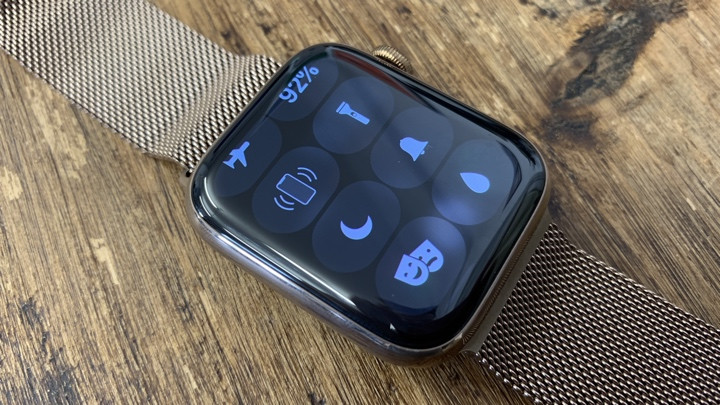 Have you ever sat in a dark cinema, moved your arm to get a little more comfortable, and then seen a beacon go off on your wrist? That was your Apple Watch.
To avoid being a public nuisance in the cinema, just swipe up on the watch face and click the Greek theatre faces to enable Theater Mode, which will keep your Watch's display off during your film.
Do some gym-based cardio
Apple GymKit has been around for a while now, and, while it's not exactly prevalent in the real world, we expect this one to be a bit of a slow burner.
Essentially, GymKit allows you to tap your Apple Watch to an NFC terminal on cardio equipment, which will then perfectly sync up all your exercise data.
Get your podcast on
Wareable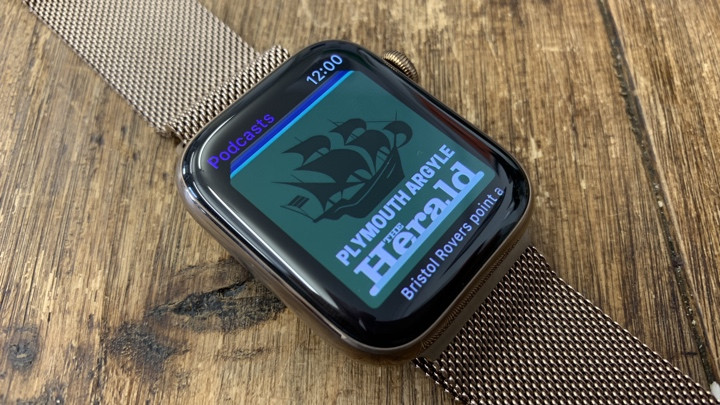 It's not just music that you're able to listen to from the Apple Watch - you're also able to enjoy podcasts, syncing up with your iPhone and Mac.
Handily, that means you can pause halfway through an episode on one device and pick up on another.
Transfer a call to your iPhone

Received a call on your Watch but want to continue it on your actual phone? No problem.
Accept the call from the smartwatch and swipe up to send it over. Seamless.
Master automatic workout tracking
Wareable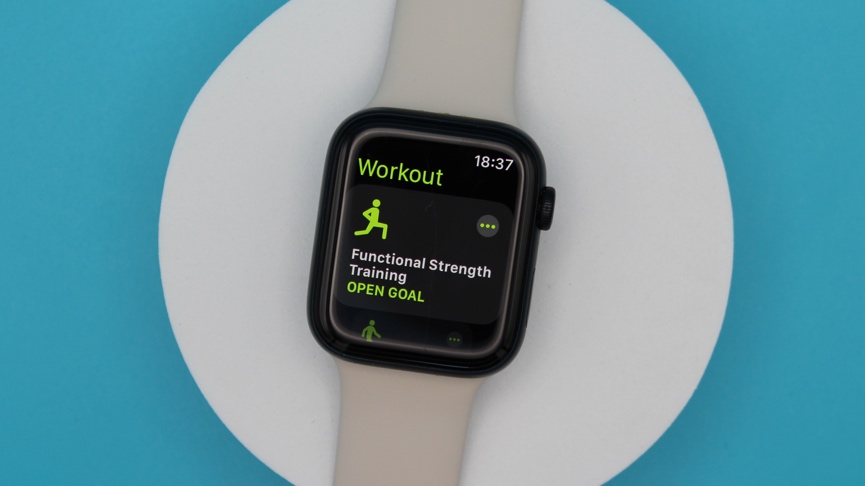 The Apple Watch's automatic workout tracking doesn't work quite how you would expect. Though it can sense what kind of workout you're doing, it won't automatically start tracking it without you confirming this.
Instead, it sends you a notification telling you that it thinks you're working out, and it'll remind you to start the tracking.
Once you've done so, it'll give you retroactive credit for the number of workouts you've already done. Similarly, if you forget to end a workout, it'll prompt you to do so.
Trim your watch face collection
While Mickey has been the face of Apple's marketing campaign, and he's a fun novelty, it's virtually impossible to tell the time from his stubby arms.
There are only three watch faces we actually can bear to use. Banish the rest by swiping up on any offending design. If you want one back, just press the + at the end of the list.
Wash your hands properly
Wareable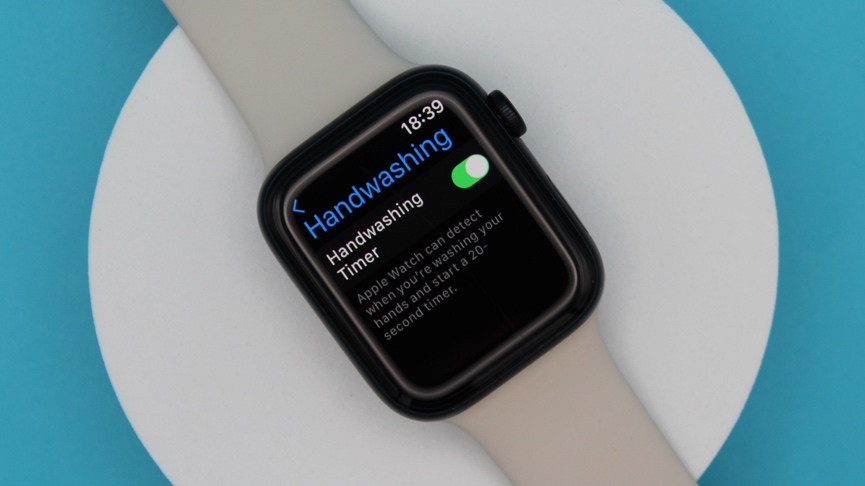 First introduced during the pandemic, the handwashing timer feature lives on.
When you start running the tap and rinsing your hands, a timer will start with a nice bubbly decal. It will count down from 20 seconds to make sure you're washing any nasties away.
You can also turn off handwashing reminders in Settings > General > Handwashing.
Delete those unused Apple apps
Unless you're constantly buying low and selling high, you probably haven't touched Apple's Stocks app on the iPhone. So why would you want it on your Apple Watch?
It took a while, but Apple now lets you remove stock apps from your iPhone. Lucky for you, deleting those apps also removes them from your Apple Watch.
Set up Apple Pay Cash
Apple Pay Cash is essentially a prepaid debit card that'll let you pay for things in stores as well as pay friends.
So, if you owe your friends for that lunch, for example, you can simply open the messages app on your Watch and pay them. You can also request money from friends if they're avoiding you.
Setting up Apple Pay Cash is simple.
If you've got a debit card linked to your Apple Pay account, all you have to do is head to Settings > Wallet & Apple Pay > Apple Pay Cash. You simply agree to the terms and – voila – you're all set up.
Make Mickey and Minnie Mouse speak
Wareable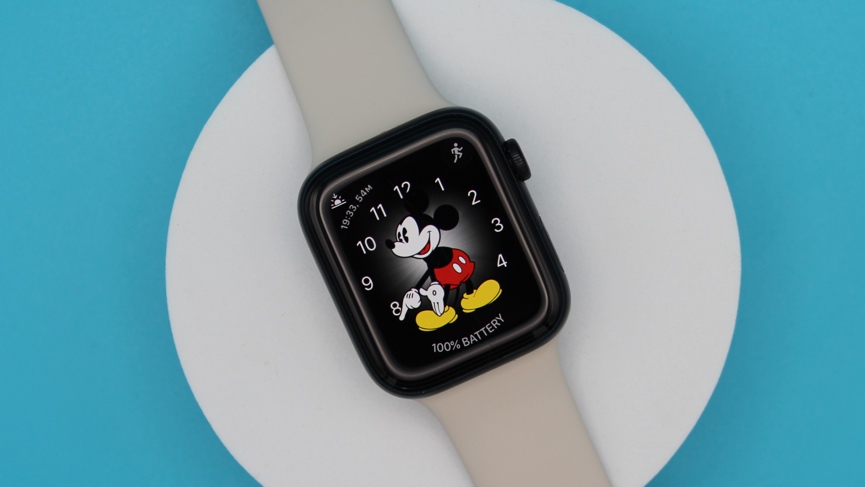 If you need a jolt of joy, you can head over to your Mickey or Minnie watch face and tap on them to hear them tell you the time in their trademark voices.
You'll need to make sure it's on by heading to 'Sounds & Haptics' in the companion and enabling 'Tap to Speak'.
Send your location from messages
Always late on your way to meet friends? Instead of wasting time replying to them from your phone, simply send your live location from your wrist and let them watch the drama unfold for themselves.
From a Messages conversation, Force Touch the display and tap 'Send Location'.
Flag an email for later
Even if you choose to have email notifications on your wrist, likely, you won't engage with them properly – and you can't compose replies. So, why not save the important ones for later?
To do so, use Force Touch on a message and tap Flag.
Choose mailboxes for notifications
Though you may want emails sent to your wrist, they might only be from a certain mailbox.
If you only want personal ones and don't want to be bombarded by work-related ones, head to the iPhone's Watch app.
From here, go to My Watch > Mail > Include Mail and select the mailboxes you want.
Understand Apple Watch turn-by-turn directions
If you're navigating a city using Apple Watch turn-by-turn walking directions then you don't even need to look at your smartwatch.
The Taptic Engine will direct you, albeit in a slightly bonkers way.
A left turn will be indicated by three sets of double 'taps'.
And a right one will be indicated by 12 taps. Yes, 12.
The first time we used the turn-by-turn we were confused by the sheer amount of tapping, so, hopefully, that adds some clarity.
---
---