Wareable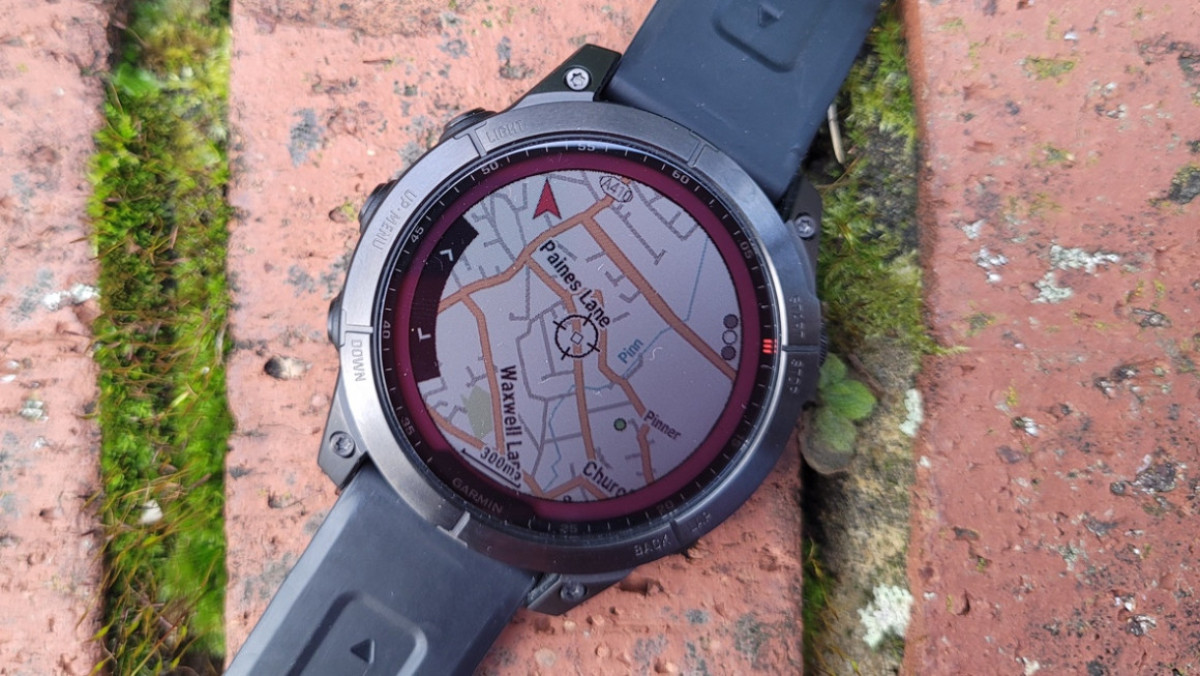 Wareable is reader-powered. If you click through using links on the site, we may earn an affiliate commission.
Learn more
Garmin is rolling out some of its shiny new mapping features to its Fenix and Epix watches.
Spotted by the5Krunner, Split Screen and Perimeter mode features, which launched with the all-new Fenix 7 Pro and Epix Pro, are heading to Garmin's flagship devices, along with new Weather Overlays.
The split screen does what it says on the tin. It displays the TOPO map on one half of the display, and then stats on the other, such as the distance to the next fork, if you're also using breadcrumb GPX navigation.
It makes the mapping screen much more useful, and up until now, we've preferred to keep some of our progress metrics or turn-by-turn navigation information on the main screen.
Perimeter Mode enables you to keep some of your core stats around the edge of the display, such as distance, heart rate, or like Split Screen Mode, distance to the next fork. Again, it's a way of making the Map data screen more useful and encouraging users to keep it front and center.
the5Krunner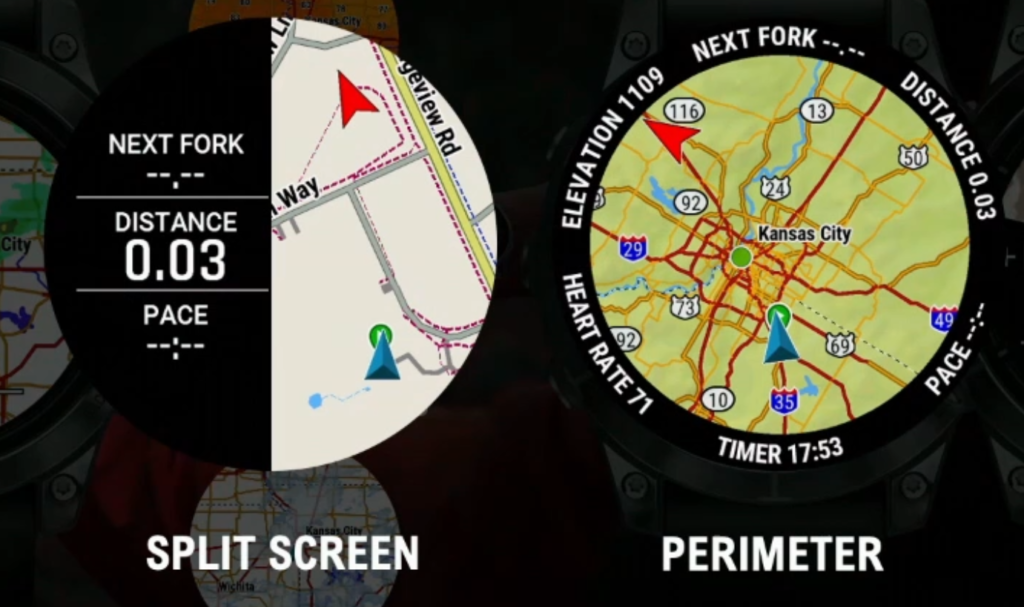 Finally, there are Weather Overlays. These show wind and precipitation data, laid over the TOPO maps.
Again, this is a feature that was launched with the Epix Pro and Fenix 7 Pro last month and will be filtering into the standard models in that range.
The announcement is timely. Apple has just announced that it is launching TOPO maps for Apple Watch as part of watchOS 10 – which firmly moves the Apple Watch Ultra into Fenix territory.
So Garmin is making its existing mapping more useful. But it still suffers from fiddly navigation and usability issues.
We don't know when these features are landing by the way, they haven't hit beta yet – so it will be a while until they're on our wrists.

---
---