Wareable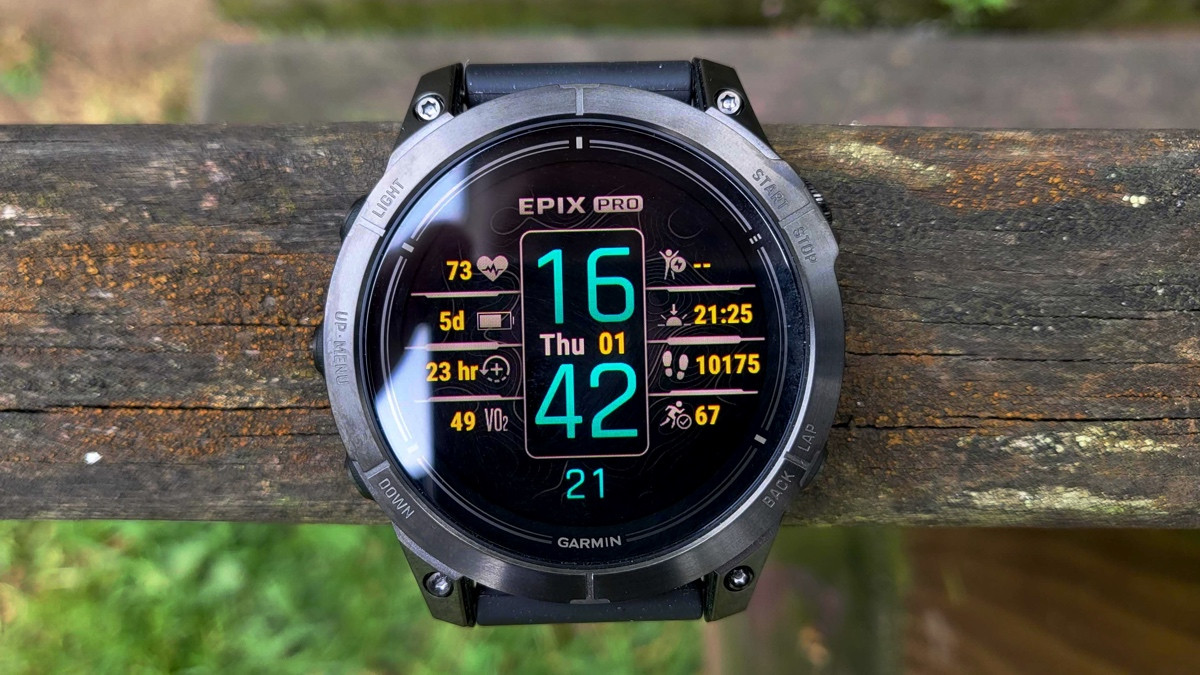 Wareable is reader-powered. If you click through using links on the site, we may earn an affiliate commission.
Learn more
After relaunching the Epix lineup with a bang back in 2022, Garmin has returned to the well and now added a Pro version to the series. And it's an update that offers plenty of intrigue.
The big change here is a fairly basic one, with the sports watch now finally offered in three different case sizes - 42mm, 47mm, and 51mm - and matching the Fenix 7 and Fenix 7 Pro lineup for the first time.
But it also steals another of the Fenix's former exclusive points, too, with each Epix Pro model featuring the flashlight that was previously only found on the Fenix 7X.
When combined with the return of the AMOLED display, a new heart rate sensor array, and a handful of new software features, the Epix Pro appears to be the most complete and functional of Garmin's premium watches.
We're still in the initial phases of our testing, but the early indications are that Garmin has built upon the success of the Epix (Gen 2) - with this one on course to surge clear of the Fenix range and other rivals.
Below are our first impressions - stay tuned for more over the next few weeks.
Quick look: Epix Pro (Gen 2) highlights
47mm case now joined by 42mm and 51mm options
New 'optimized' heart rate sensor
Endurance Score & Hill Score insights
Built-in flashlight on all models
Early verdict
The Epix 2 was already one of the best sports watches available to buy, and the Epix Pro 2 appears to have brought tweaks to all the right places.
New case sizes remove the standard edition's biggest limitation - so much so, actually, that we think the case for choosing the Fenix 7 and Fenix 7 Pro is increasingly harder to make.
This is still an exceedingly expensive device, but, in terms of value, there's no outdoor watch that offers a more compelling and complete package.
We're intrigued to see how the new heart rate sensor holds up after further testing, and there's still the question of whether this is a better pick than the Epix 2 for most people, but it's difficult to fault what Garmin has done here.
Case sizes and design changes
Wareable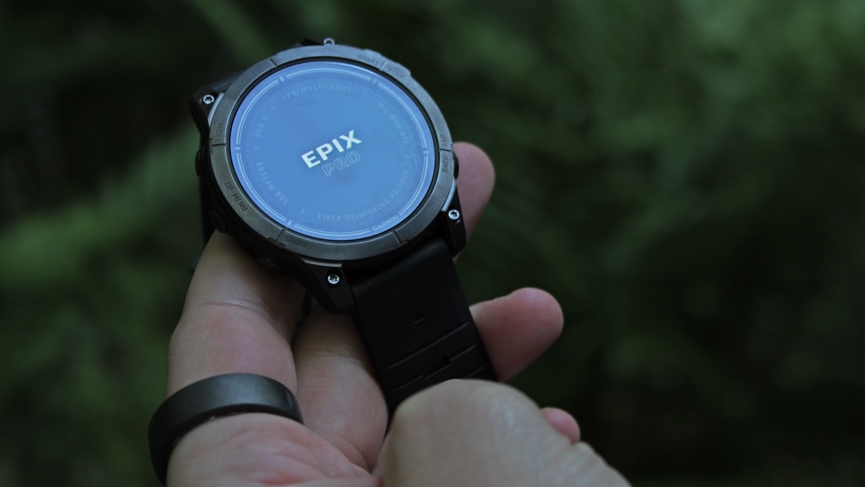 Design changes aren't usually a major factor in mid-cycle upgrades like the Epix Pro 2, but Garmin has actually added a couple of really significant ones here.
As we mentioned above, the major difference between the Pro model and the standard edition is the case size options - and finally means the series is accessible to those with smaller wrists, or those who crave the ultimate size and staying power of the 51mm model.
Our test unit is the 47mm Pro edition, so we naturally can't test out how the design translates to both new case sizes, but, given it's the same architecture we've tested and loved with the Epix 2, Fenix 7 and 7 Pro range, we only see this move as a positive.
Just be aware that there will be battery life differences between each model, however - these aren't all exactly the same watch.
Wareable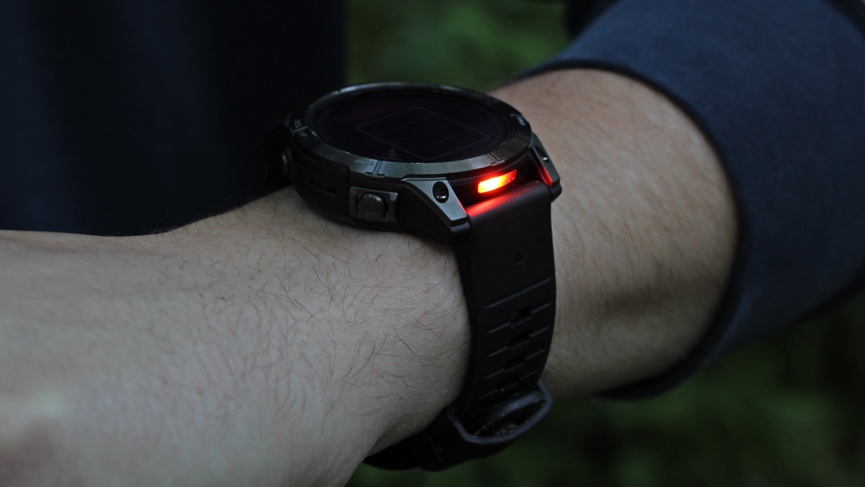 The flashlight is the other big talking point here.
Seamlessly built into the top of the Epix Pro's case, this works exactly as it does on the Fenix 7X - and, now, all editions of the Fenix 7 Pro range.
That means a double tap of the 'Light' button will see it immediately kicked into action, and it can also be integrated into your workout tracking, too, with multiple strobe options available.
This isn't something we've had the chance to really test, and more of a feature designed for those winter training sessions in low light, but we will note that it's already come in handy a few times in general use.
It's the definition of a nice-to-have feature, obviously, as opposed to one that's essential or a reason to upgrade, but that's exactly what you would expect from a Pro edition.
As we mentioned in our Fenix 7 Pro review, our only concern with it is the potential for accidental light-ups.
Given how much of a battery drain it is, and the fact it can't be configured differently, this is the only potential hiccup on what's otherwise a very handy addition.
On this, though, we'll report back after a couple of weeks and see if it really pops up as it did for us on the Garmin Instinct 2X.
Optimized heart rate sensor testing
Wareable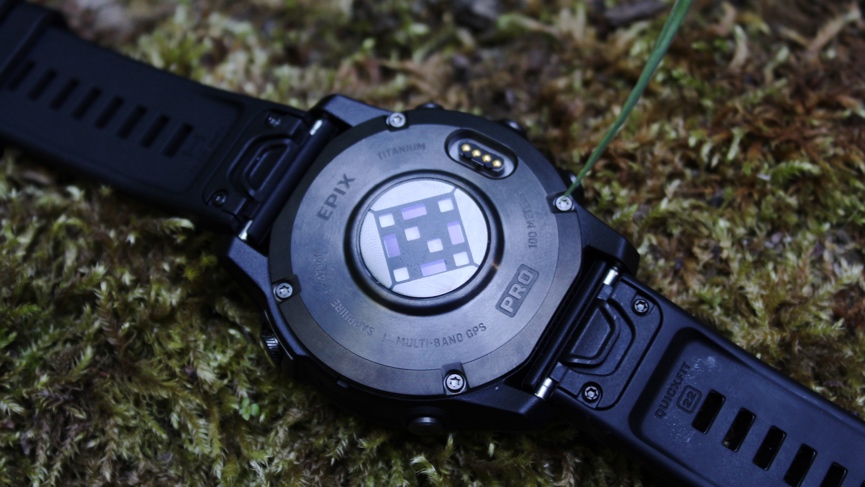 We've only managed to try the Epix Pro 2's all-new heart rate sensor in a couple of sessions so far, but the initial signs are pretty encouraging.
We found in our Fenix 7 Pro test that the same sensor was able to stick tighter to a chest strap's overall averages, and it also responded to changes in pace a shade quicker than the Garmin Forerunner 965 on our opposing wrist.
In the test below, both the Epix Pro 2 and FR965 performed similarly. Both had a couple of overreporting hiccups, while the Wahoo Tickr X chest strap stayed fairly consistent with our pace and feel.
Wareable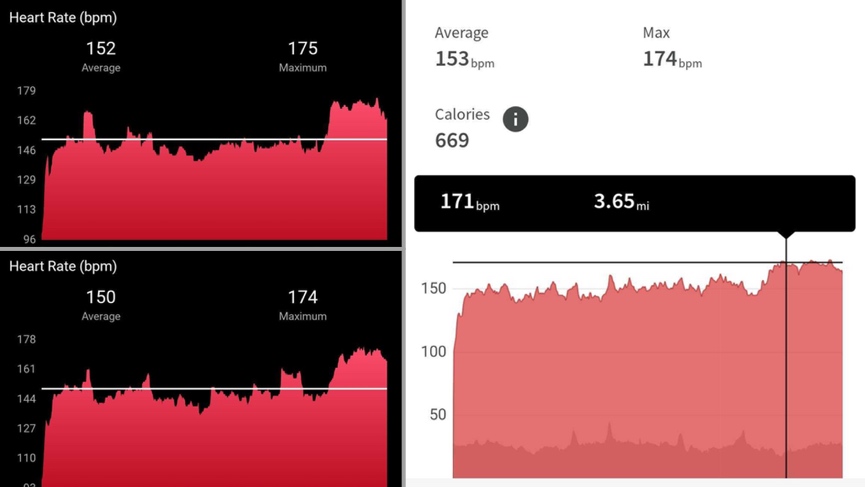 HR comparison: Garmin Epix Pro 2 (top-left), Garmin Forerunner 965 (bottom-left), Wahoo Tickr X (right)
We'll need a bit more testing time to really get to grips with the differences between this new 'optimized sensor' and the Elevate V4 that appears in most of Garmin's other recent watches, but our few tests so far suggest it might offer a slight improvement in accuracy.
We're also interested to see how performance varies in different sports profiles, as Garmin suggests it will. Stay tuned for more here.
All-new training insights
Wareable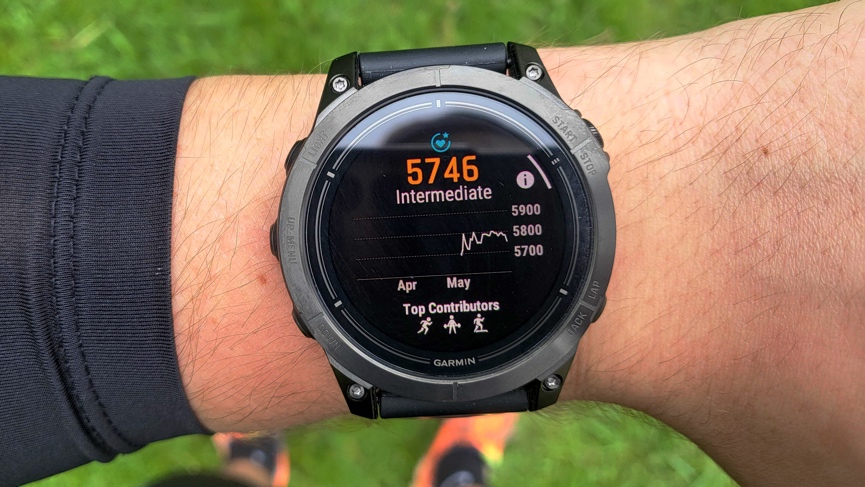 The Epix Pro 2 is also the first device - along with the 7 Pro series - to feature Garmin's Endurance Score and Hill Score, two new insights designed to help you gauge training performance.

Both take around two weeks of full-time and wear before appearing, which means we're yet to really grasp how accurate they are relative to our own internal estimations, but, given they're collated in a similar way to something like Training Readiness, we would guess they'll be very effective.
As a runner of shorter distances, we're particularly interested in Endurance Score and how this improves or declines following training blocks and rest periods.
From what we can see so far, it feels like it'll prove to be a much better predictor of performance than Garmin's own Race Predictor, which we've always found pretty over-optimistic.
Wareable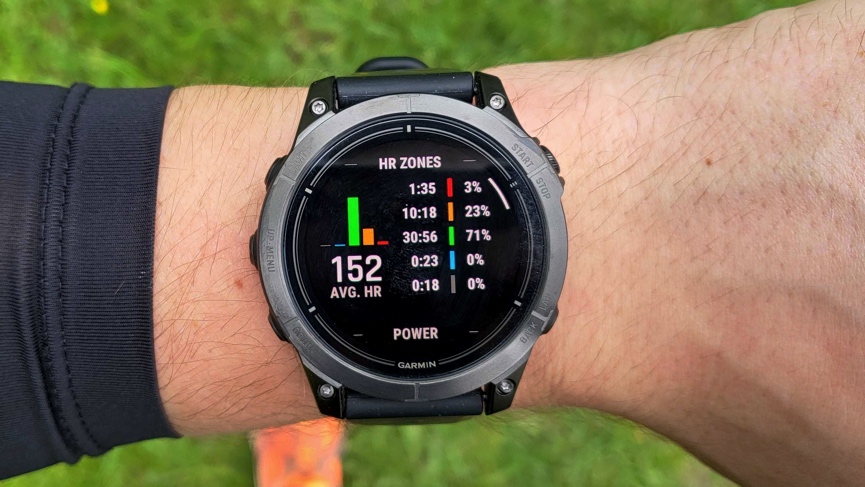 Hill Score is also an interesting one, too, using your VO2 Max, Acute Load, and Chronic Load data and crossing it with running power on steep climbs and longer endurances to figure out how well (or poorly) you far on those inclines.
We think this will be of huge interest to trail runners out there, so we'll report back in due course once we've had a chance to unlock it.
For those who rely on mapping and navigation, as well, the new weather map overlays appear to be a great way of viewing upcoming conditions.
Again, we'll be taking the Epix Pro out for a few hikes to see just how useful it proves in practice.
---
---