Wareable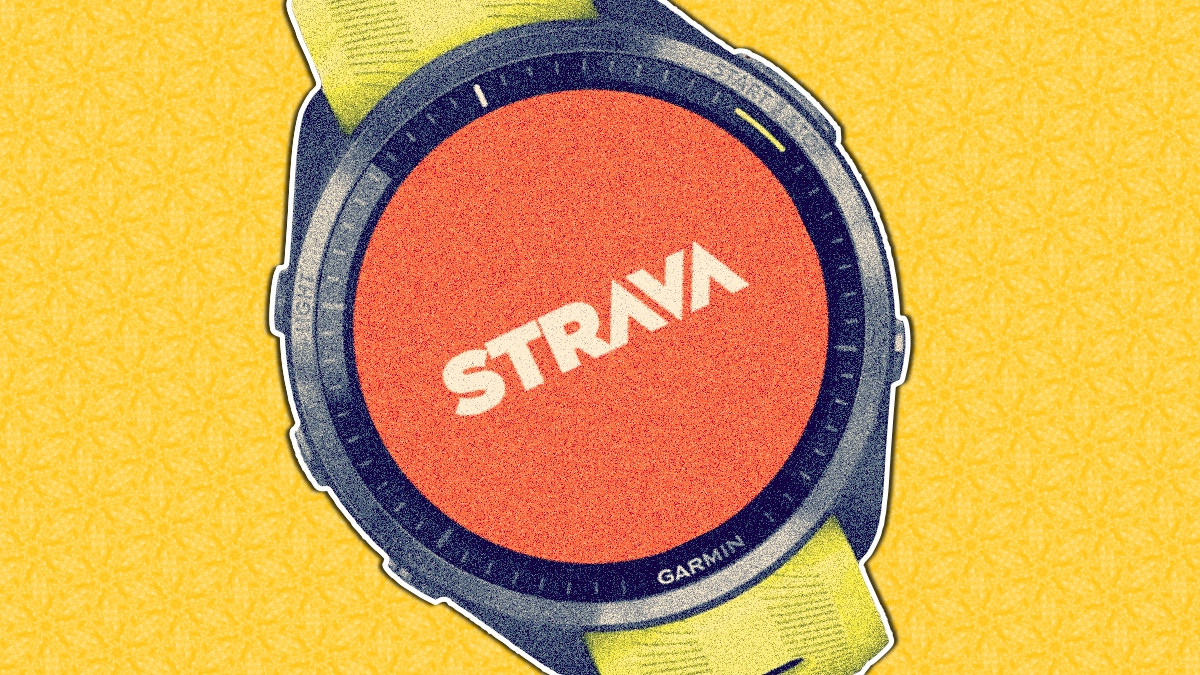 Wareable is reader-powered. If you click through using links on the site, we may earn an affiliate commission.
Learn more
When it comes to running watches, Garmin makes some of the best in the business – and things get even better when you link Garmin Connect to Strava.
Garmin Connect isn't nearly as fun or motivating as Strava - however, luckily, you don't have to choose one or the other.
Connecting your two accounts means you can get the best of both worlds: Garmin Connect's insights and workout history and Strava's impressive Segments, leaderboards, and social features that bring runs and cycles to life.
How does it work?
If you've connected the two accounts, you just head out with your Garmin sports watch and then sync it afterward as usual. Once the data is loaded into the Garmin app, it will appear in your Strava account – just like you were using the app natively.
Why connect Garmin and Strava?
Garmin is now the most detailed companion app out there, with even more metrics. You'll get your pace, distance, maps, elevation, and most modern Garmin devices will offer VO2 Max, recovery data, and even stats like vertical oscillation. That stuff is unique to Garmin Connect.
What can Strava add to your Garmin data?
However, Strava offers unique data. The main draw is Strava Segments, which works out where you run and how you've performed within pre-defined areas called Segments. It tracks you against anyone that's ever run/cycled that segment but also tracks your improvement over time.
Strava also remembers your routes, so, if you're used to running similar routes (which is pretty much all of us), it will plot your improvements, which makes it a powerful tool.
Strava also has some paid-for tiers which can offer insights and training. We find that the Progress tab is especially motivating, and shows your fitness levels over time, and whether you're trending up or down.
We've pulled together a guide to help you, so follow the steps below, and then head out and get sweaty.
How to connect Strava to Garmin Connect
Wareable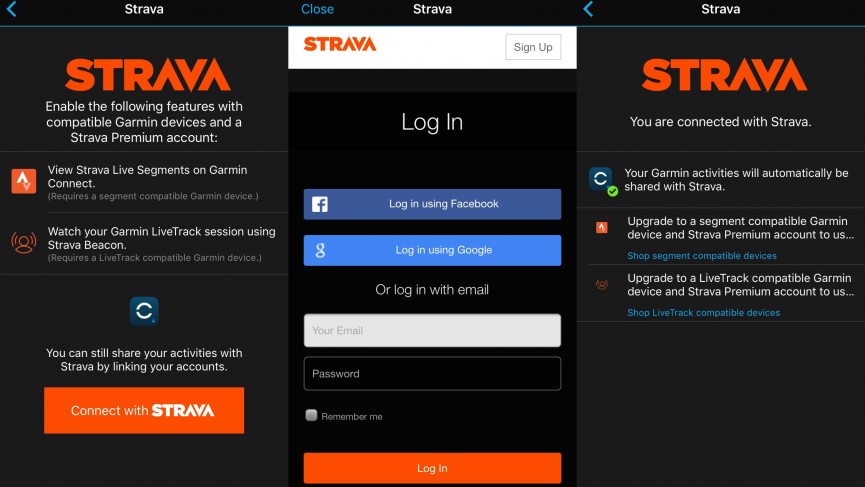 1. Ensure that Garmin Connect and the Strava apps are installed on your smartphone.
2. Head to the Garmin Connect app on your phone.
3. Hit the 'Menu' button and go from Settings > Connected Apps.
4. Choose 'Strava' from the list and then press 'Get Started'. You'll be asked to log into Strava. When that's done, your accounts will be linked.
How to connect Strava to the Garmin Connect web dashboard
Wareable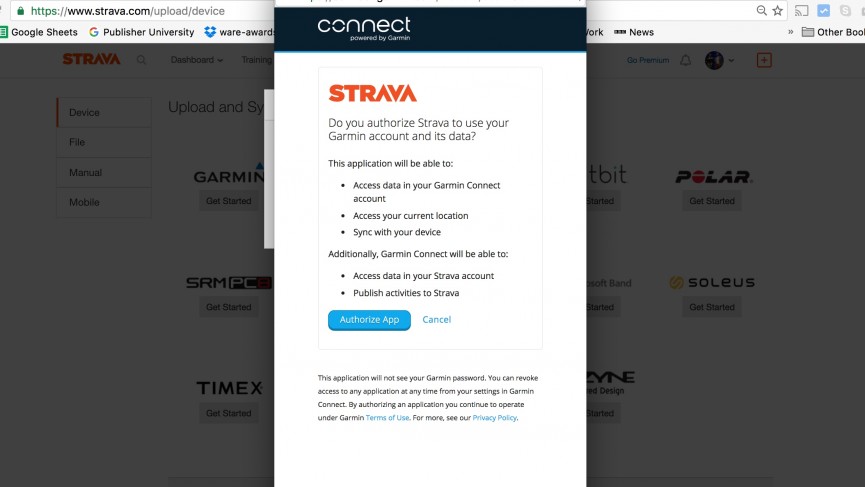 If you own an older Garmin that doesn't sync with a smartphone, or you like to work using web apps, you can also pair Strava and Garmin together via the browser dashboards.
1. First you'll need to get Garmin Express to sync your device with your PC/Mac and have a Garmin Connect account. Likewise, you'll need a Strava account, too.
2. Head to strava.com/upload/device.
3. Under Garmin click 'Get Started'.
4. Enter your Garmin Connect log-in details to authorize a link to Strava.
---
---