Wareable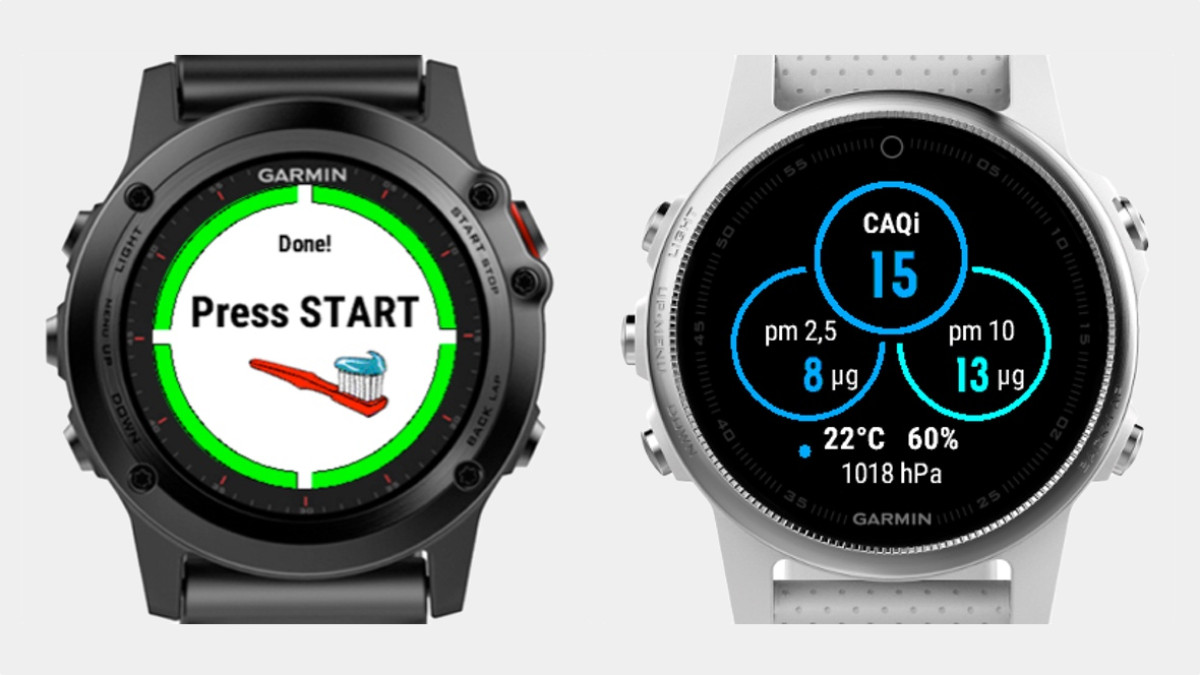 Wareable is reader-powered. If you click through using links on the site, we may earn an affiliate commission.
Learn more
If you're the owner of a Garmin watch, there are now some top apps and watch faces to download from Garmin Connect IQ – the company's own app store.
Garmin only opened up its platform a few years ago, allowing developers outside of Garmin HQ to use their brains and coding skills to create apps, widgets and watch extensions.
It means new sports and niche add-ons can be added into the mix to make the watch feel like a personal companion.
It's not accessible to all Garmin watches, but, nonetheless, we've put together a full list of supported devices below, and you can see if your specific device is supported under each app's listing in Connect IQ.
If you are wondering how Connect IQ works, read on for everything you need to know, plus we pick the best apps to try out.
Which Garmin watches support Connect IQ?
Wareable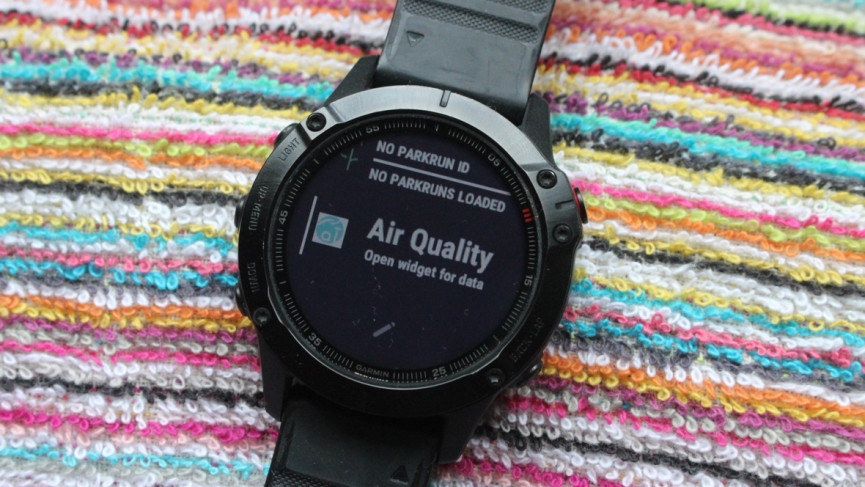 There are a lot of Garmin sports watches, smartwatches, bike computers and dedicated GPS devices that are compatible with Connect IQ.
That support can vary from device to device, though. The Forerunner 45, for example, is compatible with Connect IQ, but will only let you download watch faces.
Right now, the Connect IQ compatible list includes:
Garmin D2 Series
Garmin Descent Series
Garmin Enduro
Garmin Fenix 5 Series
Garmin Fenix 6 Series
Garmin Forerunner 45
Garmin Forerunner 245
Garmin Forerunner 645
Garmin Forerunner 965
Garmin Marq (Gen 1 and Gen 2)
Garmin Venu Sq and Venu 2 Sq
Garmin Vivoactive 3
If you do own one of the supported devices, the idea is that the watch you bought to train for that marathon, triathlon, or cycling race can now morph into something that does a whole lot more, such as track your golf score, give you the weather and even let you monitor your stocks and shares.
What can you download on Garmin Connect?
Wareable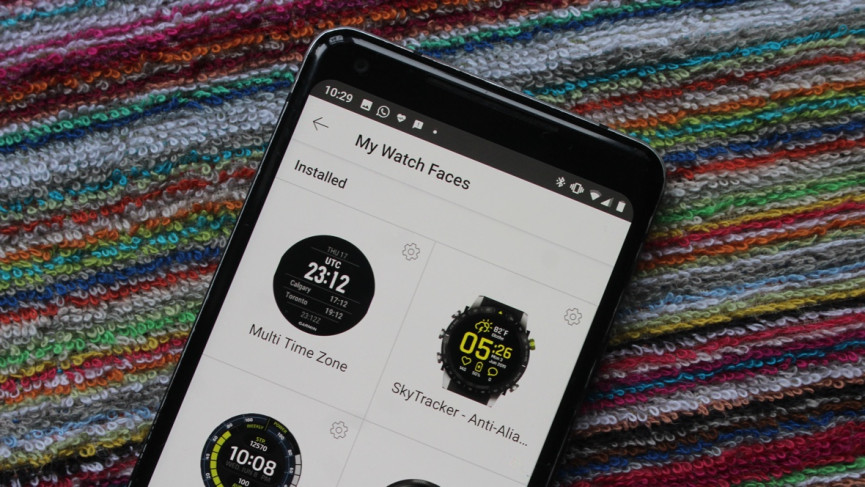 Most of the apps on Garmin Connect IQ are free. We are starting to see some paid apps appear, but, on the whole, the majority are up for grabs for nothing.
Many of these apps have been made by Garmin themselves, but the rest are from third-party developers and other Garmin users.
The different downloads are split into four types. Here's what each option does.
Apps
Apps in Garmin Connect IQ world are downloaded and stored on your watch in pretty much the same way as you would an app for your phone. You can download as many apps as your device will store, but you can only run one at a time. You access apps on your Garmin as you would do the main sports.
All the new third-party apps you've downloaded will sit in the main list of native sports options such as running, cycling, swimming, or indoor running.
But you can also expect to see apps related to the smart home, and the addition of music support on newer Forerunner and Fenix devices means there are music apps like Spotify and Deezer to discover, too.
Garmin watch faces
Wareable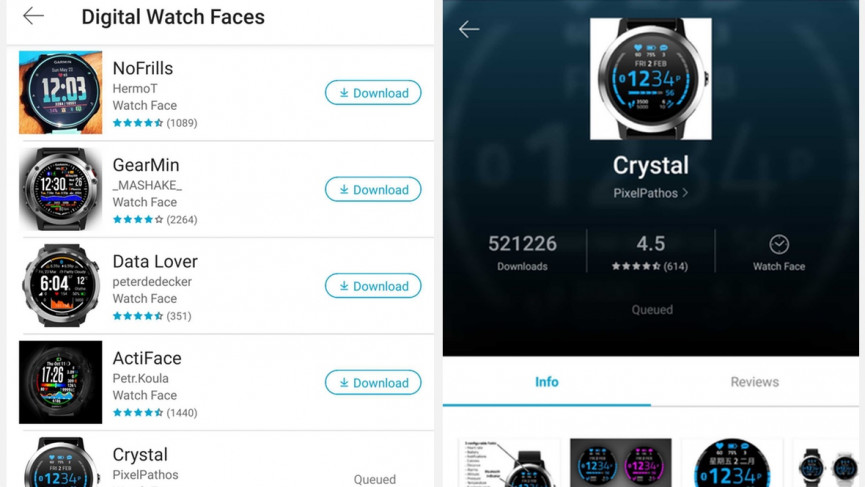 Finally, you can choose from a range of third-party watch face designs and layouts.
These cover everything from planting traditional watch hands onto your Garmin Forerunner 955 all the way to putting a skull and crossbones Jolly Roger on your Vivoactive 4.
Many of the watch faces have been designed to work across different devices, as well, so upgrading your watch won't mean sacrificing your beloved custom screens.
Widgets
Widgets appear on the watch face when you're in power save mode and they work by piggybacking your connected smartphone's data to display information from other services you might be using.
Among the widgets available for download there are third-party offerings from AccuWeather, with its allergen monitor, as well as things like a multi-time zone display, step counter, sleep history and even Snake. Yes, even Snake.
Data fields
If you're familiar with Garmin, you'll know what we mean by data fields. If not, these are basically the customizable sections you can display on the face of your Garmin.
Whereas before you could only display the fields Garmin pre-selected, Connect IQ allows you to add more options and tweak your device with a wider variety of stats.
Using Garmin Connect IQ on iOS or Android
Wareable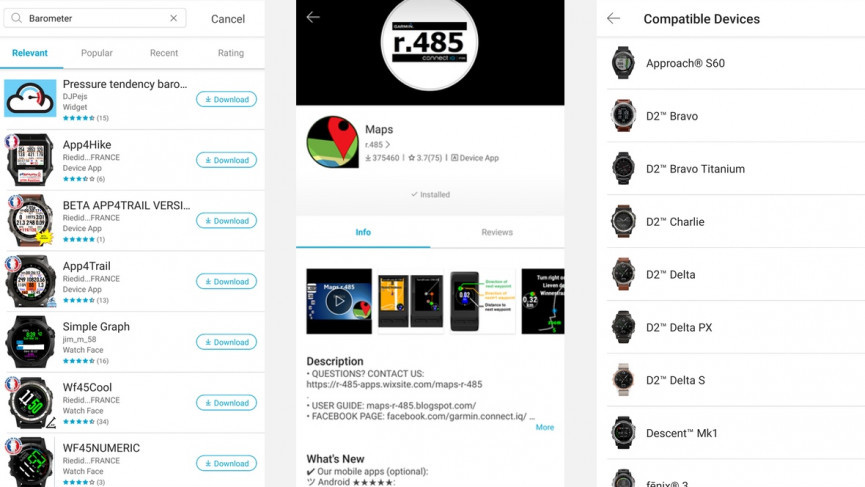 With Garmin's standalone Connect IQ app, it's a lot easier to get stuff on your device.
With your Garmin paired to your phone, simply download the Connect IQ app (Apple App Store or Google Play) to your phone and launch the app.
Once you've logged in with your Garmin Connect account credentials, your connected device should appear in the top right corner of the app to indicate that the two are paired.
Now, you can scroll through the app store to find what you're looking for, hit download and it should sync over to your device.
How to download from Garmin Connect IQ on a computer
The other way to do it is by getting access to a laptop/computer with Garmin Express installed, and getting your Garmin device fully up to date so that's it compatible with IQ.
Once that's sorted, the download process is fairly simple.
If you fire up Garmin Express you'll see some menus for Watch Faces, Apps, Data Fields and Widgets.
Hitting the Manage button takes you to another page where you can see what's already installed, check how much space you've got left on the device and manage all of your downloads onto and off the watch.
Best Garmin Connect IQ apps to download
Wareable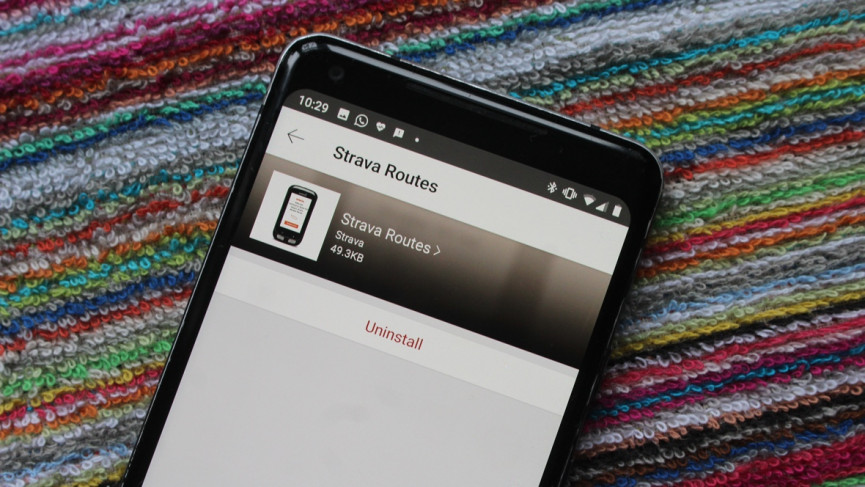 The Garmin Connect IQ Store has come on leaps and bounds since we originally penned this list, and now there's a whole host of useful applets to try out. We've rounded up our favorites below.
Not all apps are compatible with all devices, but we've picked out some of the supported devices with the picks below.
Best Garmin Connect IQ running and cycling apps
Strava Routes
We think it's a fair assumption to make that if you've got a Garmin, you're most probably logging your workouts in Strava, as well. If a friend or fellow Strava user happens to share a good running or cycling route, this app will let you transfer it over to your watch so you can follow the same route. It'll show you when you've veered off course, too, if you're worried about getting lost.
A note, though, Strava has now made this a feature you need to pay for if you want to make good use of it.
RunSafe+
This is a really nice app for runners and walkers with tracking profiles that include stroller running, cross country and even pool running.
It then offers you a rich array of data fields to glance over during your session and features like adding transitions for multiple leg activities and race estimations for any distance. It's one you'll need to pay for, but you can try it first before deciding to part with your money.
Stryd Workout
The makers of the wearable power meter for runners have built an app that helps you build training sessions focused on the metric. It still offers the Stryd Zones data fields (which you can download here), if you're already up to speed with your own power-based training.
If you need a little more guidance or dabbling with it as a concept for the first time, you'll want the Workout app that also plays nice with third-party training platforms, too.
Learn to run
For running beginners who've splashed out big on a feature-packed Garmin watch, this simple app offers a host of different training programs that will help you run 5K.
When you've mastered doing a 5K you can move up to 10k and run for longer, with interval training added to the mix to get you in shape for those big distances. It's been around for a while, but it's thankfully been recently updated to work with the latest Forerunner watches.
Download Learn to run Connect IQ app
---
Get more from your Garmin with our in-depth guides
---
Strava Relative Effort
Previously known as Strava Live Suffer Score, this is actually more of a data field than an app that shows a live reading of how hard you're working from your device's HR monitor, helping Strava users ensure they're getting the maximum from their session.
Trail Run/Running
Another that sits in the data field collection, but one we think that's worth knowing about. If you like getting off-road, you can squeeze all of your key metrics into one screen to save you from swiping through them on the move.
It'll save you the job of doing it in Garmin's own settings, putting metrics like elevation and ascent/descent data alongside your core running metrics.
Best Garmin Connect IQ music apps
Wareable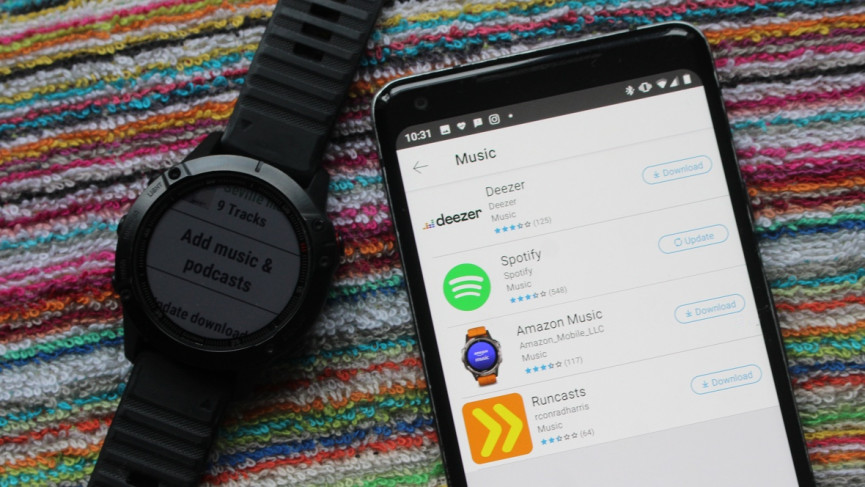 Spotify
Yes, there is a dedicated Spotify app, joining Deezer and Amazon Music in letting you pile playlists from the streaming music service onto compatible Garmin watches.
That does also mean you have offline playlist support if you want to leave your phone behind on your next run or ride. As mentioned, it only works on select devices that offer music player support.
Best Garmin Connect IQ Training apps
Triathlon Duathlon MultiSports
If you're planning to use your Garmin for multi-discipline pursuits, this app can make it a whole lot easier to display all legs of your endurance event.
It supports activities that are made up of two and five sports, which include running, cycling, swimming and skiing.
It works on a bunch of Garmins that don't have dedicated triathlon modes, including the Forerunner 245 and the Venu, which is nice to see.
Ski/Snowboard Tracker
When you're on the piste, this dedicated app for snow sports lovers dishes out metrics from your session including distance, speed and ascent.
There's also support for the ability to guide you back home when you've had enough of the skiing or boarding action for the day.
You'll need to do a bit of playing around to get the best out of its new mapping features, but it's essential for skiers and snowboarders.
Heart Rate Zone Pie Chart and Recorder
If you're all about your heart rate training, this app provides an alternative way to display and absorb your HR data during a workout. Splitting your intensive training into a color-coded pie chart, it will flash to indicate your current heart rate zone and offers six different screens to view your data.
There's a surprising amount of customization available here too, but, in its simplest form, it's a really useful tool if you tap into the HR on your Garmin watch.
Beep Test
Remember this one from school? Yes, you can put yourself through the agony of a beep test, setting up your watch to create a 20-meter shuttle run that should quickly give you a sense of whether you need to spend a bit more time in the gym or in your running shoes.
7-Minute Workout
For HIIT lovers, 7-Minute Workout takes you through a series of exercises to get the heart pumping, including jumping jacks and push-ups, while factoring in rest times and displaying real-time heart rate data.
The UI looks great and it'll help you mix up that training when you're struggling to put aside time.
dwMap
One for cyclists, runners and hikers, this helpful app lets you view routes on your watch screen, letting you zoom in four different ways, view your current position and even show you a breadcrumbs trail.
You'll need to go to the dwMap web page to set up routes, then sync it to the watch before you go out exploring.
Strength Training+
If you want your Garmin to be a better fit for the gym, this is one of the better apps on the Connect IQ Store to help you. Strength Training+ is able to deliver 'Weight Adjustable' calorie calculations based on your gym workouts, which can then be posted to the Garmin Connect companion app.
Those calorie calculations are based on a formula from the Journal of Sports Sciences, so should serve up reliable data to represent how hard you've worked out. To use it you'll need to pay $2 for the ability to try it first for free for 10 minutes.
Swimming App Professional
Pretty much all of Garmin's watches are waterproof and for swimmers, and this is one of the best apps we've found in the store. It's built for open water swimming, displaying key metrics like speed, pace and distance along with offering customizable data fields.
There's also the option of displaying heart rate data when your watch is paired with an external sensor to deliver accurate HR data in the water.
SwimSports+
Another strong option for swimmers, particularly for open water lovers, this app offers an alternative way to track your time in the water. It features eight different profiles, offers five different lap methods and puts plenty of metrics on view during your swim.
There's also the promise of a quick detect rest mode to let you know when you've taken a breather during your interval sessions. It's a paid option, with a small trial on offer to see what it's made of.
Download the SwimSports+ Connect IQ app
Garmin Connect IQ apps: Best of the rest
Public Transport r.485
Another useful one for when you're out and about, this travel app fires out requests to Google to find a route to somewhere you need to be without having to reach for your phone. As long as your watch is paired to your phone to handle the route request, you can then follow directions offline.
You can also set it up to save current locations or new addresses to make it quicker and easier to get some travel assistance.
Air Quality
This is a particularly useful widget to have if you're working out in a big smoggy city. it simply pushes data to your Garmin displaying real-time air quality.
It requires your watch to be paired to your phone or Wi-Fi to present the data while a premium version will also show temperature, humidity and pressure data history.
Meditate
Garmin has started to introduce more mindful features to its watches and the simply titled Meditate seeks to help you clear your mind and get you feeling zen again.
Tapping into heart rate and stress measurements via heart rate variability, the app can also provide haptic vibration alerts to help guide you through the exercises. It's currently only available for the latest Vivoactive, but here's hoping it gets rolled out to more Garmin watches in the future.
Toothbrush Timer
An app not for tracking your fitness, but, instead, for your brushing time in the morning and before you go to bed.
The timer is set up for the two minutes that the dentist recommends you should spend cleaning your teeth, highlighting the areas you should focus on.
It'll also send a small vibration to let you know when to move on from those awkward bits at the back.
Hike2
The updated hiking-friendly app once again serves up walking-specific data such as altitude and headings, as well as standard distance and time tracking.
If you have a Vivoactive, you can now also view a compass and barometer data from the watch screen.
Beer Earned Plus
This is one that stole our hearts. This Connect IQ data field tells you how many bottles of Bud you can drink as a new field of data within workouts.
A must download for those who exercise to enjoy the finer things in life, but it would be better if you could swap for a nice crisp IPA.
Commute Tracker
A clever little idea, Commute Tracker gives you feedback on how effective your daily commute has been with statistics such as time spent stopped, time spent moving, total commute time, number of stops made, and maximum speed.
All of the stats are tracked and aggregated based on the time of day of your commute and the idea is that over time, you'll start to see when it's best to leave the office and head home.
---
---