Wareable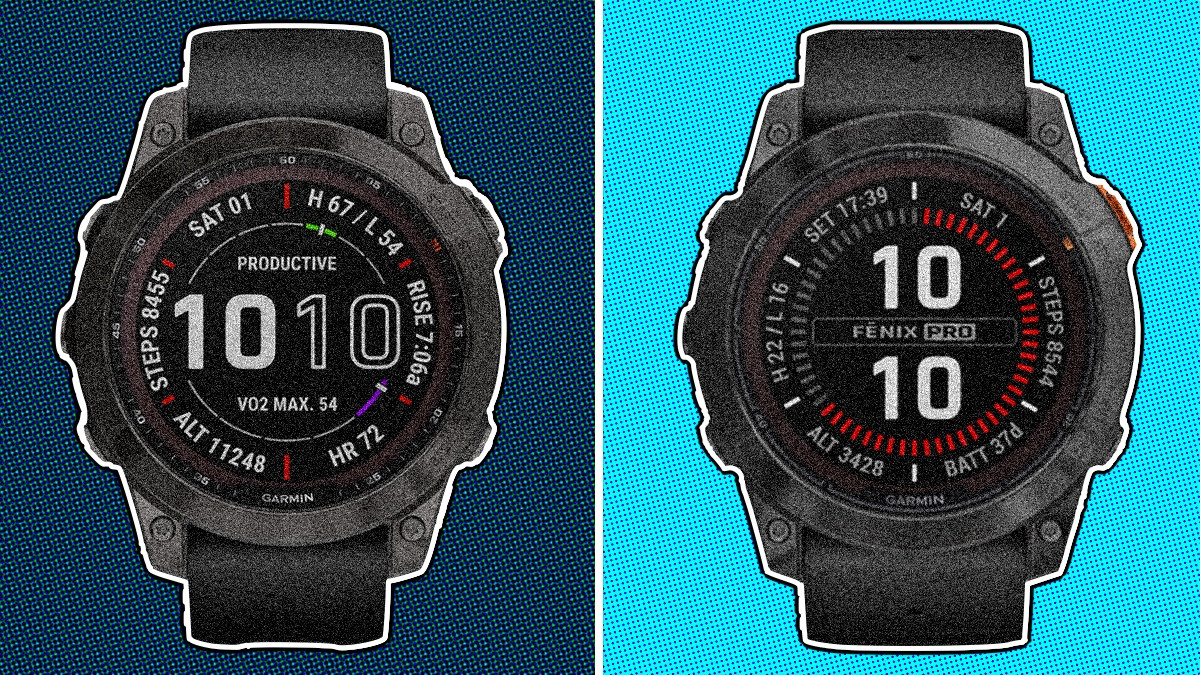 Wareable is reader-powered. If you click through using links on the site, we may earn an affiliate commission.
Learn more
With the release of the Fenix 7 Pro series, Garmin has given those weighing up a sports watch something to new to think about.
And, like with other mid-cycle updates we've seen from the company, this decision is made even harder by the fact differences between the Fenix 7 Pro and Fenix 7 lineups aren't immediately obvious.
It's why we've created this head-to-head comparison guide, providing a rundown of all the key differences between the two Garmin outdoor watch series'.
We've spent a considerable amount of time with the Fenix 7 lineup, and, despite still conducting our wider tests on the new Fenix 7 Pro, we're now in a decent position to explain the distinctions that exist and how much they actually matter.
At a glance:
Sport-specific optimized HR sensor
Endurance score (coming to Epix/Fenix)
Hill Score (coming to Epix/Fenix)
Flashlight on all models
42/47/51mm versions
Solar as standard, improved efficiency
Price comparison
Wareable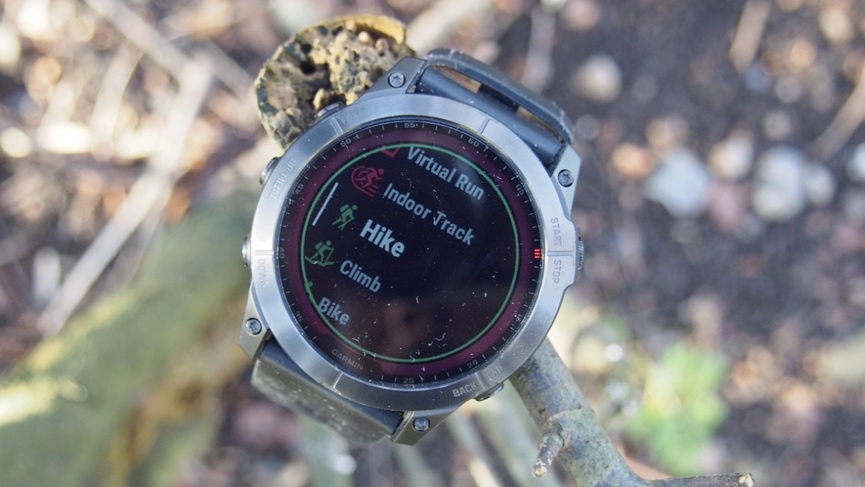 As with comparing the Epix (Gen 2) with the new Epix Pro (Gen 2), a big part of choosing between the Fenix 7 and 7 Pro is the price difference.
The Fenix 7 range begins at $499.99 / £559.99 and ranges to $799.99 / £739.99, depending on whether you opt for the Fenix 7, Fenix 7S, or Fenix 7X, and whether you pick the standard, solar or sapphire solar edition.
For the Fenix 7 Pro range, however, prices instead begin at $799.99 / £749.99 and stretch all the way to $999 / £1,099 for the most premium version of the Fenix 7X Pro.
With a few different case sizes, and multiple versions of each to consider, deciphering which offers better value is extremely dependent on the editions you're comparing.
However, you can expect to pay a premium of around $150 / £150 for a comparable Fenix 7 Pro series watch. And, in some cases, maybe even more than that.
Whether that's worth it for you, as we say, is case-by-case - but below you'll find all the areas in which the Pro differs from the standard Fenix 7 range.
squirrel_12862597
MIP display
Wareable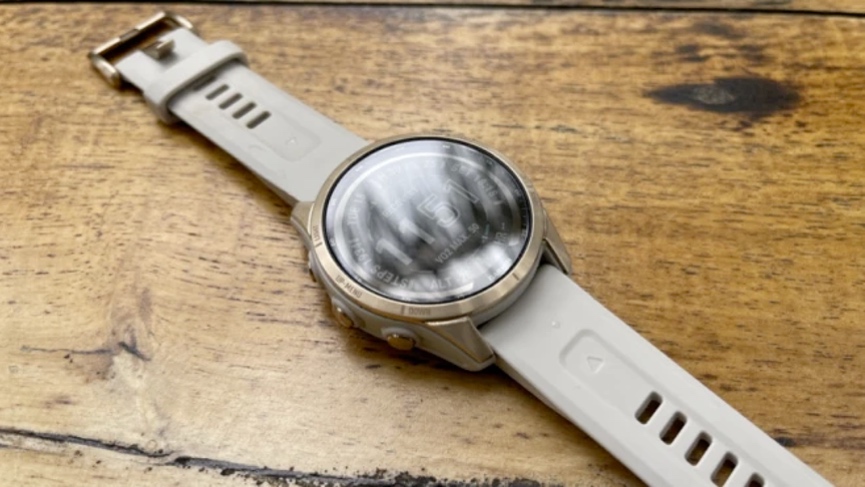 With the AMOLED display technology still reserved for the Fenix's twin, the Epix (Gen 2) and Epix Pro (Gen 2), both Fenix 7 and Pro versions still feature the basic color memory-in-pixel (MIP) screens.
However, crucially, Garmin has updated the MIP panel in the Fenix 7 Pro lineup, with a redesigned backlight. It means the Fenix 7 Pro MIP display is now much more readable in both indoor and sunny conditions. The solar panel technology has also been reworked, though we've not noticed any noticeable improvement in this area.
We still find the Fenix 7 lineup's MIP display as passable, but it is beginning to make the Fenix seem dated against the Epix, and Forerunner 965 and 265.
The Fenix 7 Pro's redesigned and sharper screen helps offset this feeling of missing out, but it's still not the sole reason to upgrade.
Heart rate monitoring
Wareable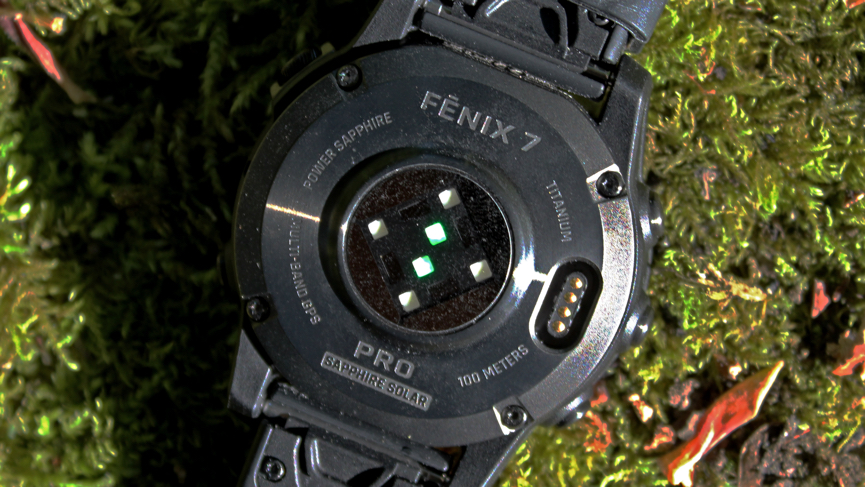 Garmin is touting improved heart rate accuracy on the newer Pro watches.
We're still conducting our comparison tests between the Garmin Elevate 4.0 sensor from the Fenix 7 range and the new 'optimized' sensor that appears on the Fenix 7 Pro (above).
It's not clear how significant the difference is just yet, and Garmin only describes 'enhanced optical sensors and sport-specific algorithms.'
The Elevate 4.0 sensor in the Fenix 7 still compares very well to a chest strap on slow and steady runs – so we're expecting a negligible difference here for runners – and that's been borne out in our testing. Hopefully, we see better performance in HIIT and gym workouts.
We wouldn't focus too much on this change, but check back when we've conducted further testing between the two.
Built-in flashlight support
Wareable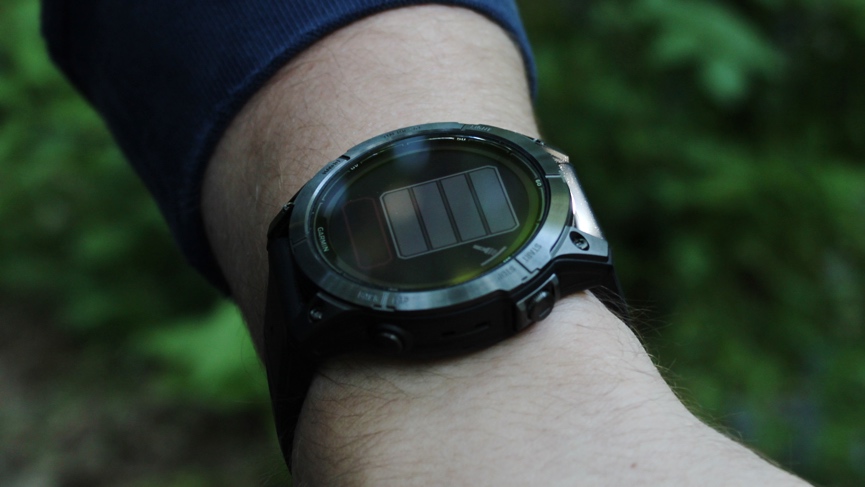 We loved the introduction of a flashlight within the case of the Fenix 7X - but it was a design feature that was limited to the largest edition of the watch.
Garmin has made a change for the 7 Pro range, and it means that the safety flashlight - one that can be triggered at different intensities, flashing modes, and even turned red - is now available on 42mm, 47mm, and 51mm case sizes.
It means you don't have to choose between comfort and safety with the Pro models, though we would also add that this is a relatively niche feature.
There are certainly times when the flashlight comes in handy - and night-time training runs or late-night trips to the toilet when camping is certainly among them - but we also wouldn't class it as a game-changing feature.
Solar charging
Wareable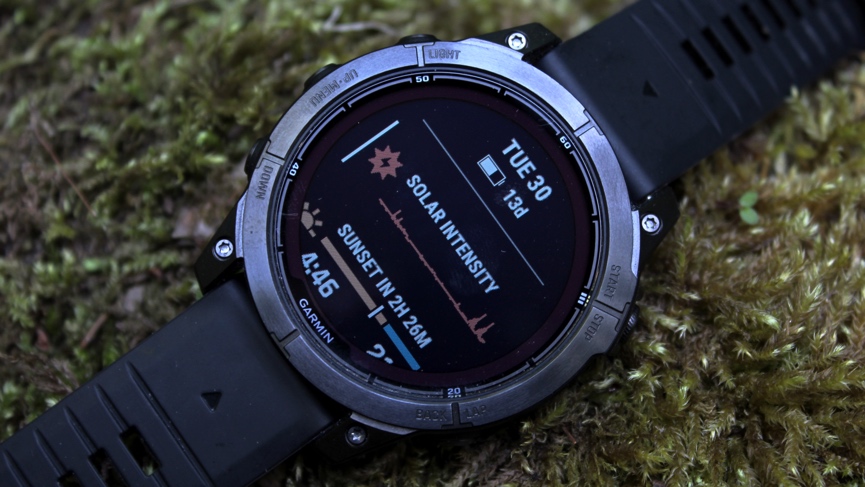 If you want solar charging tech in the Fenix 7 series, you'll have to pay a slight premium for the feature - and then even more if you want solar and a Sapphire Edition for added scratch protection.
As we mentioned above, the solar panel has been redesigned for the Pro line, and the technology now comes as standard.
That means you'll only have to decide whether you want the Solar Edition or the Solar Sapphire Edition if you opt for one of the Fenix 7 Pro watches.
It's not a huge change, again, because we've never really seen solar charging perform well enough to be a compelling reason to splash more cash, but we won't complain too much when it now comes as standard.
Software features
Wareable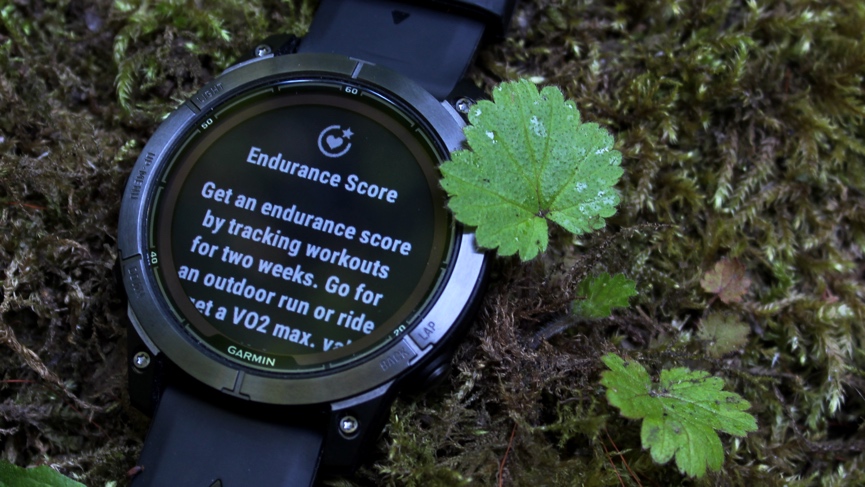 As with every new watch lineup, Garmin has debuted a couple of new software features on the Fenix 7 Pro devices - and it also picks up the ones that have launched on the likes of the Forerunner 965 / Forerunner 265 since the standard Fenix 7 launched in early 2022.
Ones like Training Readiness arrived on Fenix 7 devices last summer, but things relating to Chronic Load and Load Ratio will be landing through the Fenix 7 Pro lineup and likely coming to older watches later.
Then there are a couple of all-new features that are exclusive (for now) to the Pro models.
Endurance Score is one, which reads into your VO2 Max, Acute Load, and Chronic Load to provide an easy-to-understand measurement of how well you're sustaining prolonged effort.
The other is Hill Score, which, as you might guess, gauges how easy you find it to run uphill. Again, this is measured in conjunction with other metrics and insights like running power on climbs, endurance in longer ascents, and VO2 Max data.
As with any software features, we wouldn't advise upgrading for this, and Garmin has confirmed that these features will arrive on Fenix 7 watches later this year.
Which should you choose?
As with any watch comparison, trying to pick between this pair all comes down to whether you believe the upgrades available with the Fenix 7 Pro series are worth it.
We're still assessing the extent of the difference between the heart rate tracking accuracy, which we think has the potential to be the most compelling reason to pick a newer Pro watch over one from the Fenix 7 line.
Other than this, though, it really comes down to fringe cases. If you really want a 42mm Fenix but need the flashlight, the Pro is the only answer. And if you really value a MIP display and want the best one Garmin offers, again, the Pro ticks the boxes.
For everyone else, we think the Fenix 7 is probably the better option - and a watch series that's now even more tantalizing thanks to the Pro lineup's arrival resulting in price reductions.
---
---