Citizen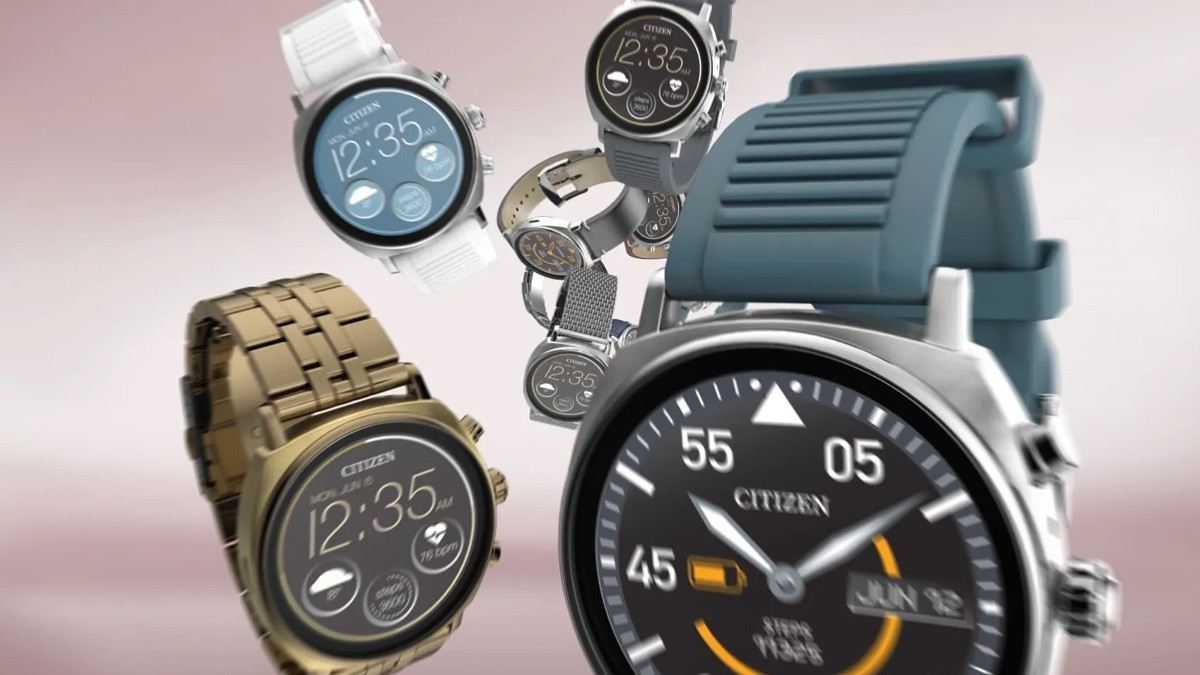 Wareable is reader-powered. If you click through using links on the site, we may earn an affiliate commission.
Learn more
With plenty of new smartwatches launching and more big announcements expected, 2023 is shaping up to be quite the year.
In this guide, we outline all the confirmed, unreleased, and rumored smartwatches coming from the likes of Apple, Samsung, Garmin, and more.
Read on for our pick of the upcoming smartwatches that have caught our eye, and the ones that are strongly reported to be on the way.
As ever, we'll be testing and reviewing each as they officially launch, so read our best smartwatch guide for our top picks.
Our top new smartwatch reviews of 2023:
Smartwatches we're still expecting in 2023
Wareable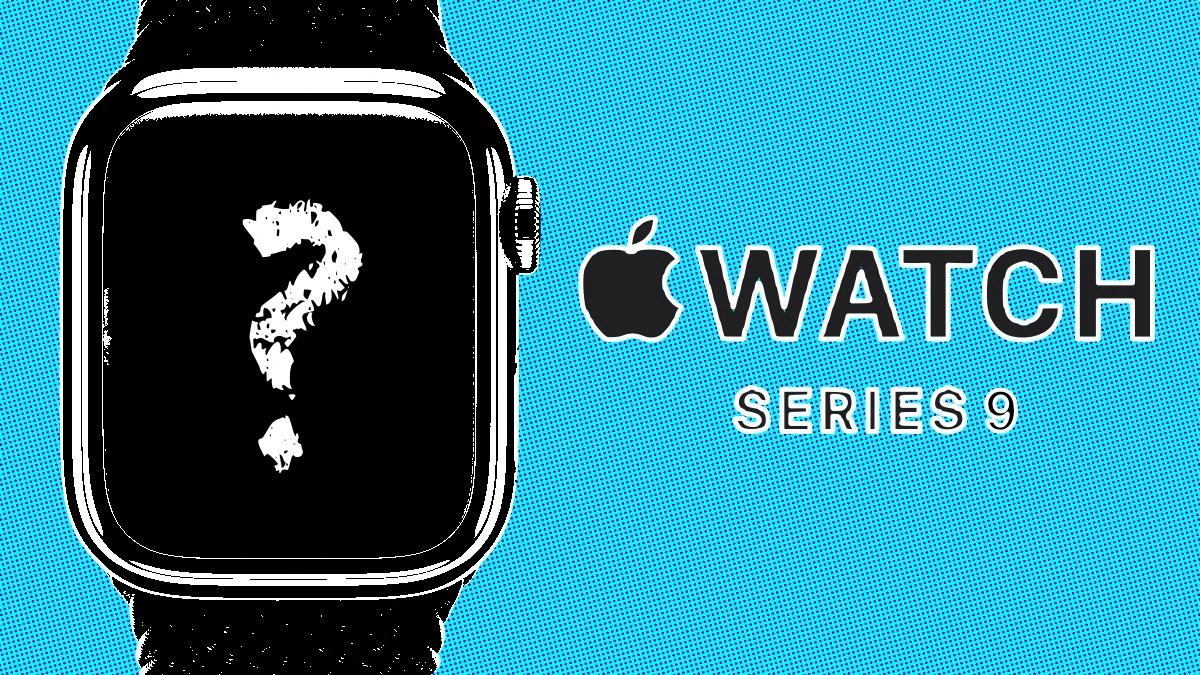 Apple Watch Series 9
ETA: September 2023
It's a statistical certainty that Apple will unveil a new smartwatch this September, as it's done every year since 2014. But hopes have never been lower for significant changes to the Apple Watch Series 9.
Well-connected sources have alleged that there are no big hardware changes planned to any of Apple's three smartwatch models, so all eyes will be on watchOS 10, which should be unveiled this June.
Samsung Galaxy Watch 6
ETA: August 2023
MYSMARTPRICE/ONLEAKS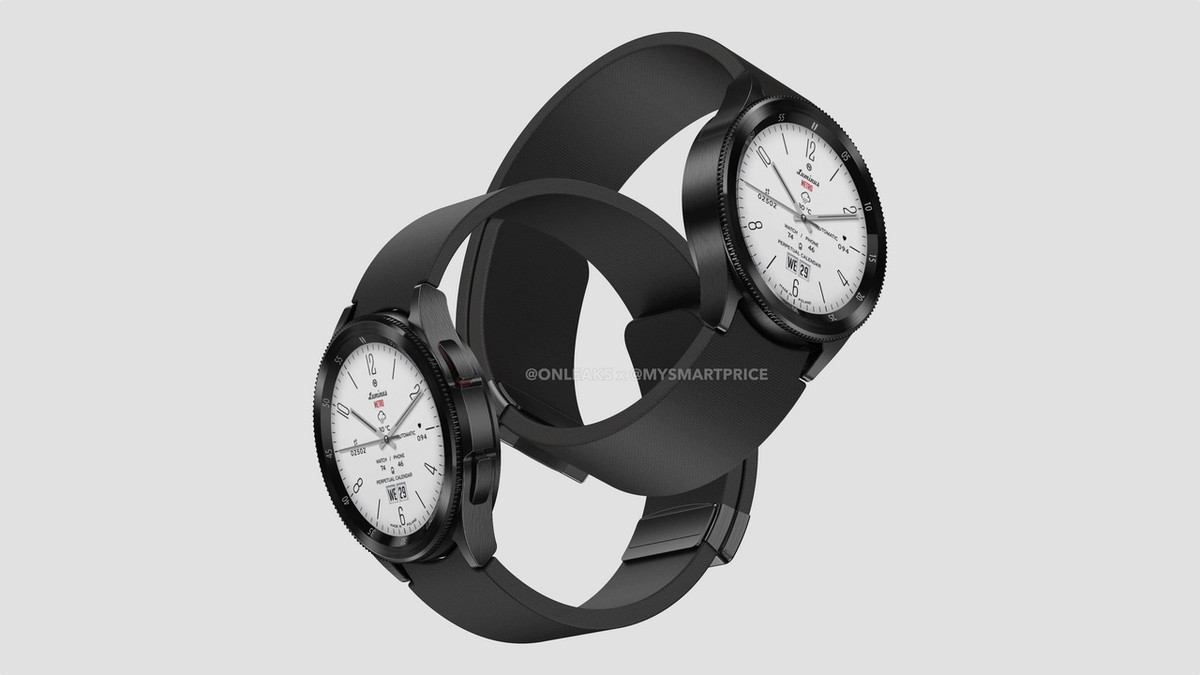 The Galaxy Watch 5 was a modest upgrade, albeit with the addition of the excellent Watch 5 Pro to the range.
So we're hoping for a bigger update this time, with the battery life gains of the last generation filtering to the standard Galaxy Watch 6.
And a new leak has given us an idea of what the Galaxy Watch 6 Classic could look like. It appears to include a physical rotating bezel and offers a very similar design to the Galaxy Watch 4 Classic.
The launch could also be timed with the full rollout of the now-confirmed Wear OS 4, so this will be an interesting launch.
Google Pixel Watch 2
ETA: October 2023
The follow-up to the original Google Pixel Watch is almost certainly set to land this October, despite the company making no mention of the next-gen smartwatch at Google I/O in May.
Pixel Watch 2 rumors are heating up, and it's likely the smartwatch will arrive with improved battery life and, of course, run Wear OS 4.
Garmin Venu 3
ETA: 2023
The Garmin Venu 3 looks odds on for a release this year – and finally could be an excellent Apple Watch rival. Two sizes have been spotted at Malaysian regulators, and the filing revealed that Garmin will launch a Venu 3 and Venu 3S.
Garmin has launched an ECG feature on the Venu 2 Plus, so it will be a better health watch.
We'd like to see the Venu 3 given an extra shot of fitness and wellness metrics, and this could be a big release for 2023.
Confirmed smartwatch releases
Huawei Watch 4 / Watch 4 Pro
Wareable/Huawei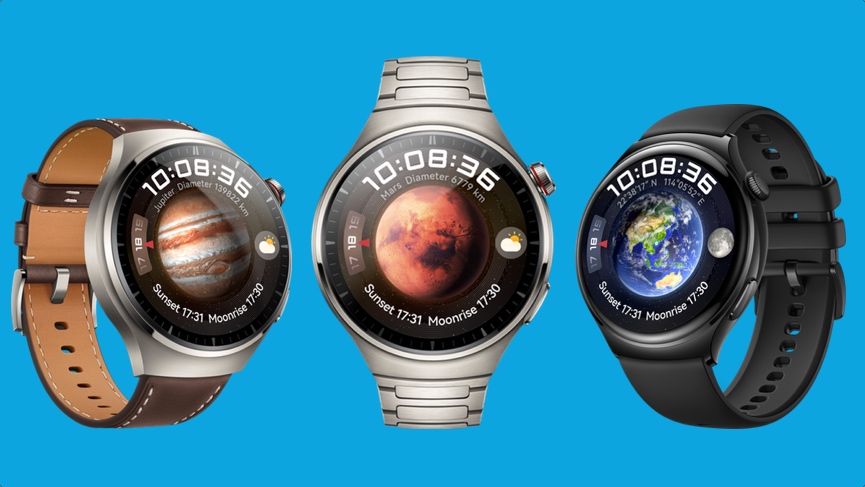 ETA: Available now (review in progress)
Despite plenty of leaks suggesting a new generation of Huawei Watch devices was inbound, we weren't expecting the company to launch the models in the UK and Europe before its native China.
However, with the announcement of the Huawei Watch 4 and Watch 4 Pro, that's exactly what we got - and the new devices boast plenty of improvements over the raft of third-gen devices launched since 2021.
The Watch 4 Pro comes in at 48mm, while the standard model is a smaller 46mm.

Each features a new one-touch, multi-point health tracking system, too, which checks seven metrics at once, while battery life is also slated (at least by Huawei) to last up to three weeks.
For the Watch 4 Pro, prices begin at £499.99 / €549 for the leather band option and extend to £599.99 /€699 for the titanium model. If you want the standard edition, you'll have to shell out £399.99 / €449.
We'll offer our full verdict on both over the coming weeks.
Garmin Epix Pro (Gen 2) and Fenix 7 Pro
ETA: June 2023
Wareable/Garmin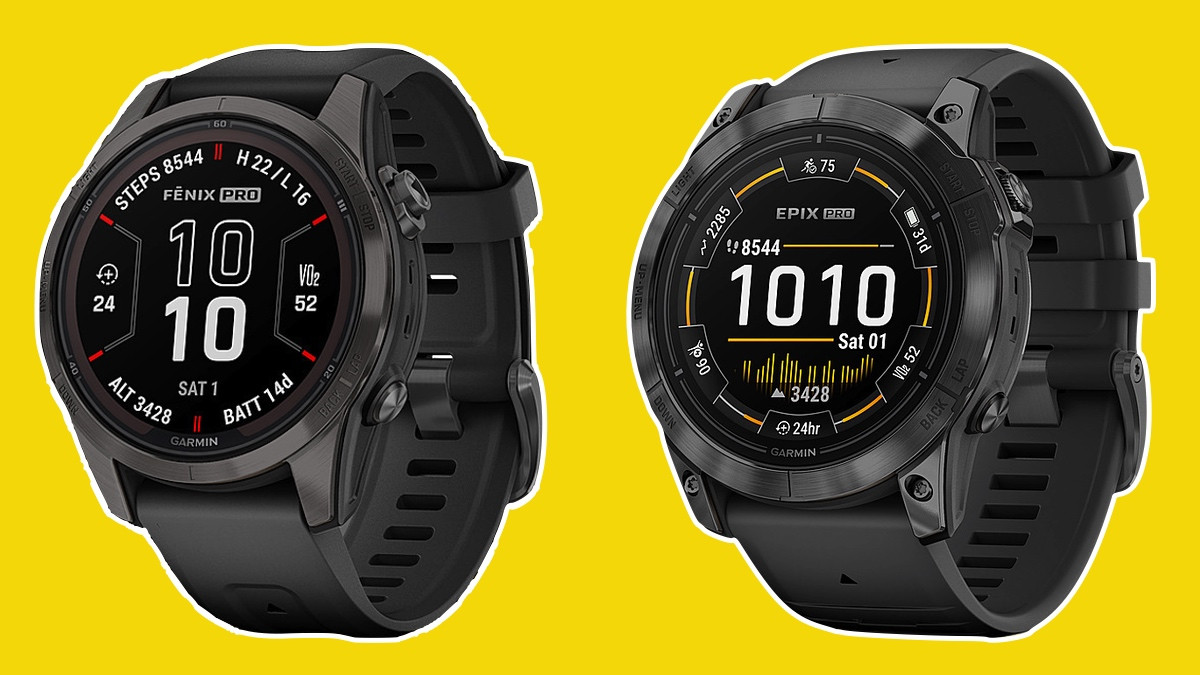 This isn't one we were necessarily expecting until early 2024, but a very reliable leak appears to prove Garmin is preparing a mid-cycle update to the Epix (Gen 2) and Fenix 7 range.
From the leaked images of the Epix Pro (Gen 2) and Fenix 7 Pro ranges, the upgrades aren't necessarily clear, but it does appear both will feature a new optical sensor setup - possibly Garmin Elevate 5.0.
A separate rumor also indicates both will launch with the new 'Endurance Score' and 'Activity Impact' metrics, with the Epix Pro (Gen 2) also seemingly available in three case sizes for the first time.
The timing of these leaks and whispers suggests an official announcement is coming soon, so stay tuned.
Amazfit T-Rex Pro
ETA: Available now (review in progress)
Wareable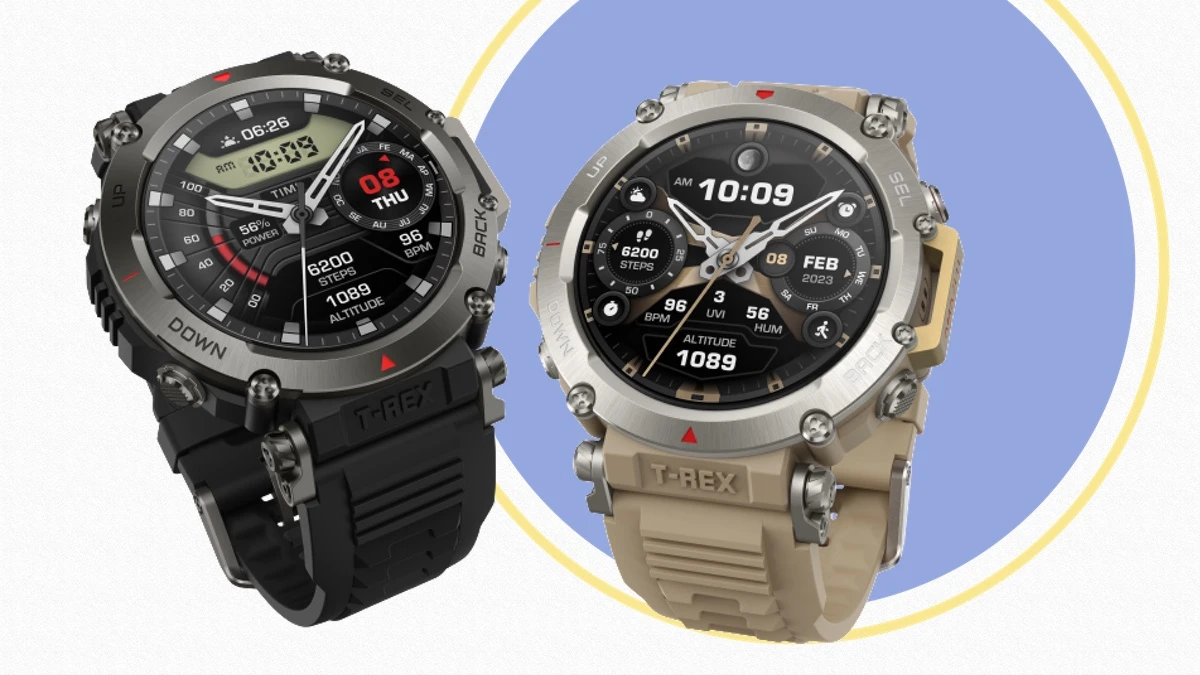 Amazfit has priced the $399/£429 T-Rex Pro aggressively compared to the Apple Watch Ultra and Garmin Epix – and it certainly takes aim at these two watches.
Huge, oversized, and slightly dated-looking, it's unashamedly massive.
The T-Rex Ultra packs in a 316L stainless steel case with military-grade toughness and a 1,000-nit AMOLED display.
But really, under the hood, there are modest improvements over the T-Rex 2.
Mapping has been improved and uploaded GPX-guided routes are now available with downloadable offline maps.
And like Garmin SatIQ, the dual-band GPS will intelligently switch modes to save battery. That means it won't struggle to find the more accurate (but power-intensive) L5 satellite signal when it's not available.
On battery life, it will last 20 days in smartwatch mode, and a new mode will offer 80 hours of endurance tracking – which will reduce the GPS sampling for long-distance hikes and expeditions.
TicWatch Pro 5
ETA: Out now
Wareable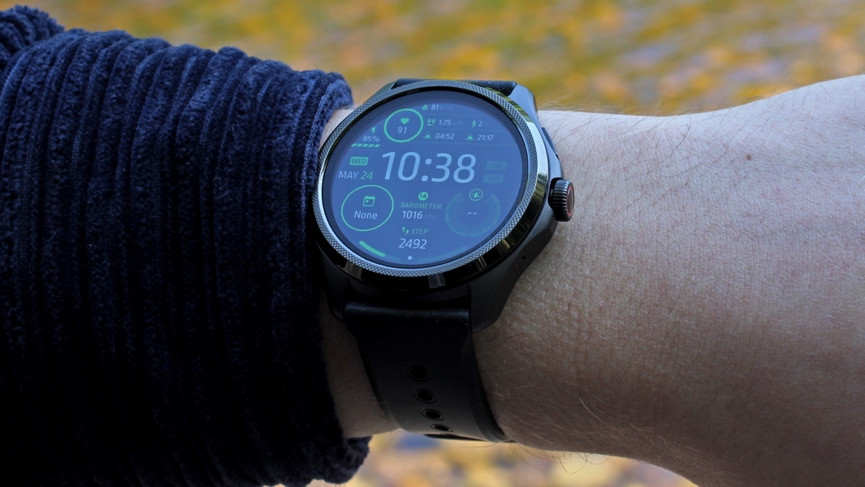 Mobvoi has launched the TicWatch Pro 5, the first smartwatch running on Qualcomm's Snapdragon W5+ platform, and is the first TicWatch to run Wear OS 3.
The upgrade from the Snapdragon 4100 chip promises faster performance and longer battery life.
The Pro 5 itself features design updates, such as a new rotating crown, and 'ultra-strength durability' with aerospace-grade aluminum and a Corning Gorilla Glass-protected display.
The secondary display now shows more data, including heart rate and calories.
Improved charging tech allows a 30-minute charge to yield 65% battery life, while the device claims 80 hours of battery life overall – which outstrips its nearest rivals.
Preloaded apps include Mobvoi Treadmill, TicBarometer, TicCompass, and TicOxygen, alongside popular Wear OS apps.
It will cost $349.99/£329.99 and is available now with multiple band options.
Read our TicWatch Pro 5 review.
Casio G-SHOCK DW-D5600
ETA: Available now (review in progress)
Casio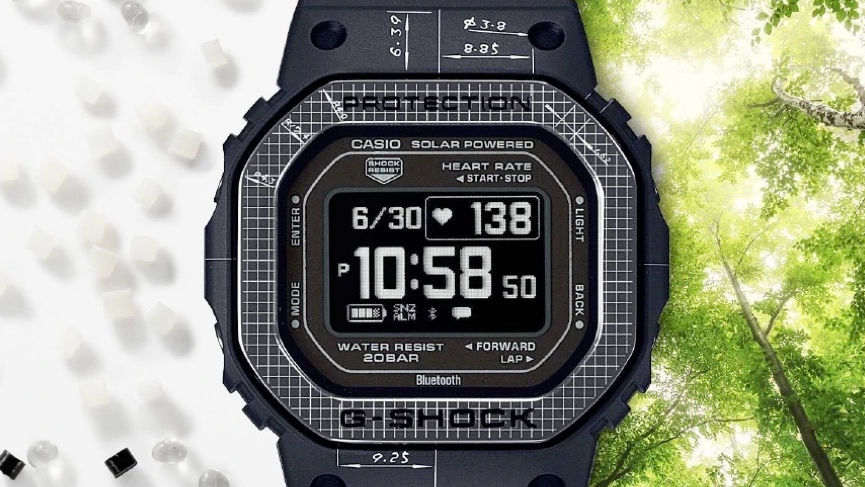 After partnering with Polar for the launch of the GBD-H2000, Casio G-SHOCK has quickly followed it up with the announcement of the DW-D5600.
The G-SHOCK DW-H5600 inherits the octagonal design of the original G-SHOCK and comes with two interchangeable bezel designs - the first being all-black, with the second adding colorful layouts displaying the wiring diagram of the device's circuit board.
Thanks to the Powered by Polar partnership and the addition of a heart rate monitor, there's plenty more to this than its standard-looking equivalent, as well.
All the data from your workouts is fed into the G-SHOCK app, with Polar metrics like Running Index, Cardio Load, Energy Sources, and Nightly Recharge all included.
Prices range from £269 to £389 depending on which version you pick. However, unfortunately, there's no word yet on US availability.
Citizen Gen-2 CZ Smart
ETA: Available now (review in progress)
Citizen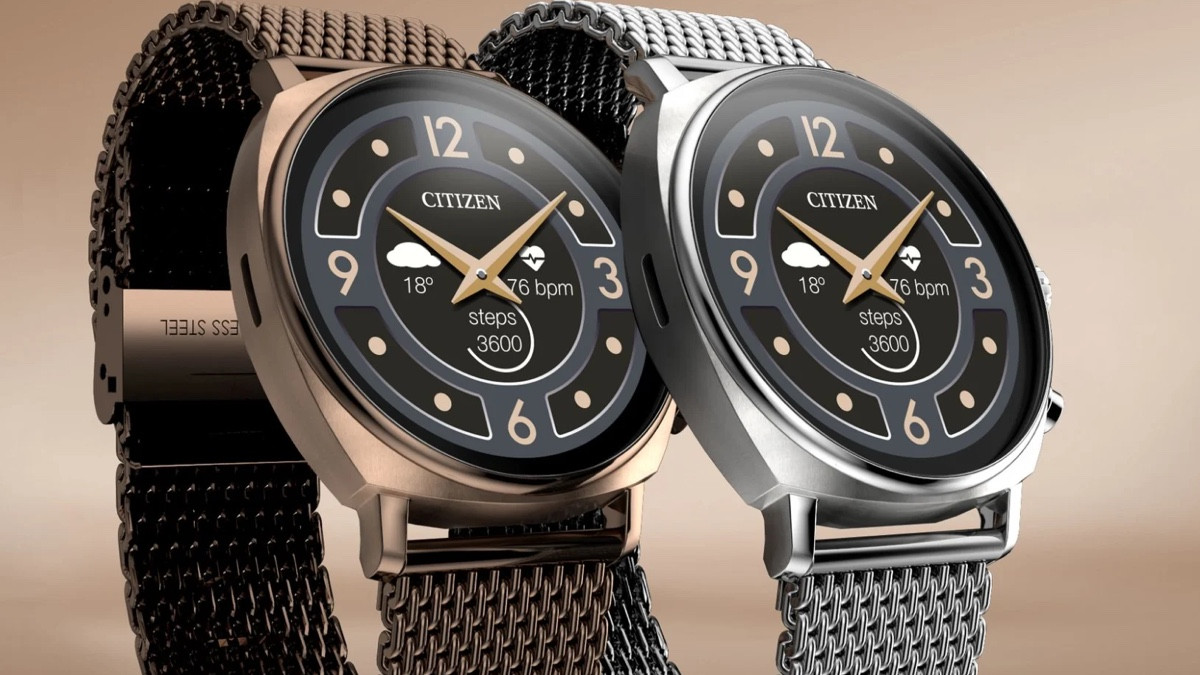 Announced at CES 2023, the Citizen Gen-2 CZ Smart is a follow-up to the original that launched in back 2020 - and it's now officially gone on sale for $350-$435 (depending on style).
Citizen will be hoping for more cut-through with this Wear OS 3 smartwatch, which comes with some very leftfield features.
It features a "self-care advisor" that uses IBM Watson-powered AI learning to establish patterns of fatigue and alertness. It does this via a consumer version of NASA's Psychomotor Vigilance Task Test, which it developed to test the awareness levels of astronauts.
There are a bunch of colorways and designs, including 41mm Casual and 44mm Sport touchscreen versions, as well as a Hybrid model, so everyone is well catered for.
Diesel Griffed Gen 6
ETA: Available now (review in progress)
Diesel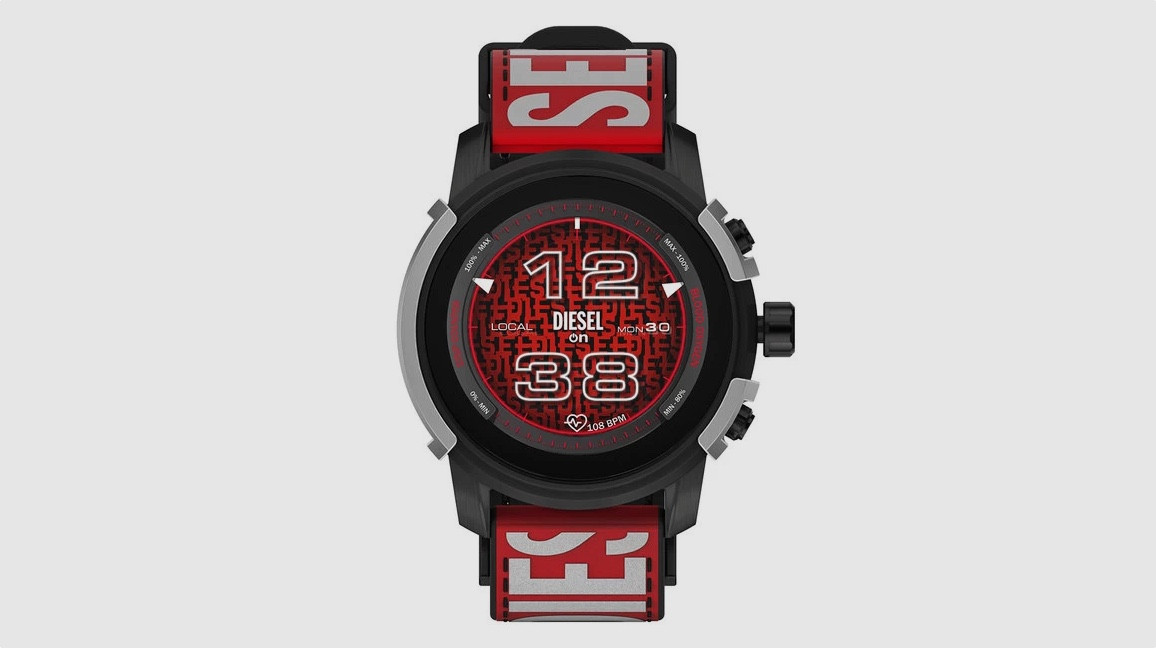 Fossil Group has been moving all its brands to Wear 3 – and the new Diesel Griffed Gen 6 smartwatch runs the updated OS out of the box.
It features a classic bold Diesel design, with some seriously bold straps – and under the hood is a classic Gen 6 line-up of sensors and features.
Like the rest of the Fossil Wear OS 3 field, it runs on a Snapdragon 4100+ processor, and it even has Alexa on board, too.
Diesel has added fast charging, which will juice the Griffed up to 80% in just 30 mins.
Elsewhere, there's a SpO2 sensor, GPS, heart rate monitor, and Google Wallet on board.
However, it's only 3ATM water resistant, so keep it away from the shower or pool.
The Diesel Griffed Gen 6 will cost $350/£329 and our review is underway.
Nowatch
ETA: On sale now
Nowatch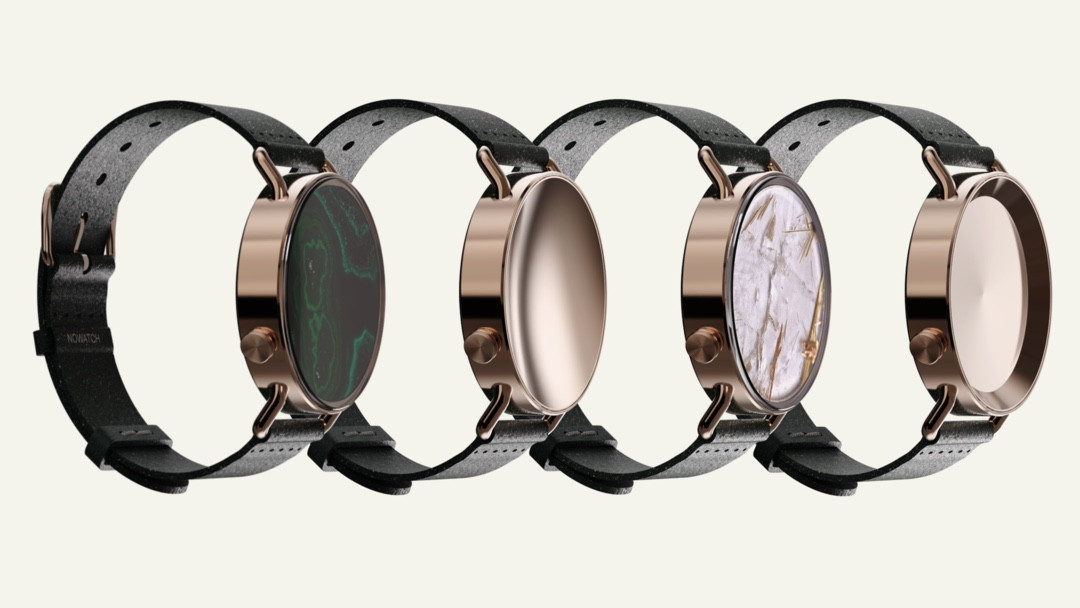 The Nowatch is an innovative take on the traditional smartwatch. Unlike other devices in its class, it doesn't have a screen, but still maintains the appearance of a smartwatch.
It was a successful crowdfunding project in 2022, and at CES 2023, the company announced that it was now on general sale.
Instead of a display, it features an interchangeable plate, which is made of either gemstone or metal.
Nowatch aims to promote mindfulness and awareness by providing occasional haptic reminders for you to stay in the moment.
And despite its lack of a screen, the Nowatch still possesses a robust set of biometric tracking features, including a sensor for measuring electrodermal activity (EDA) to monitor stress levels. Users can view all of this data in the accompanying Nowatch app.
Xiaomi Watch S2
ETA: On sale in China
Xiaomi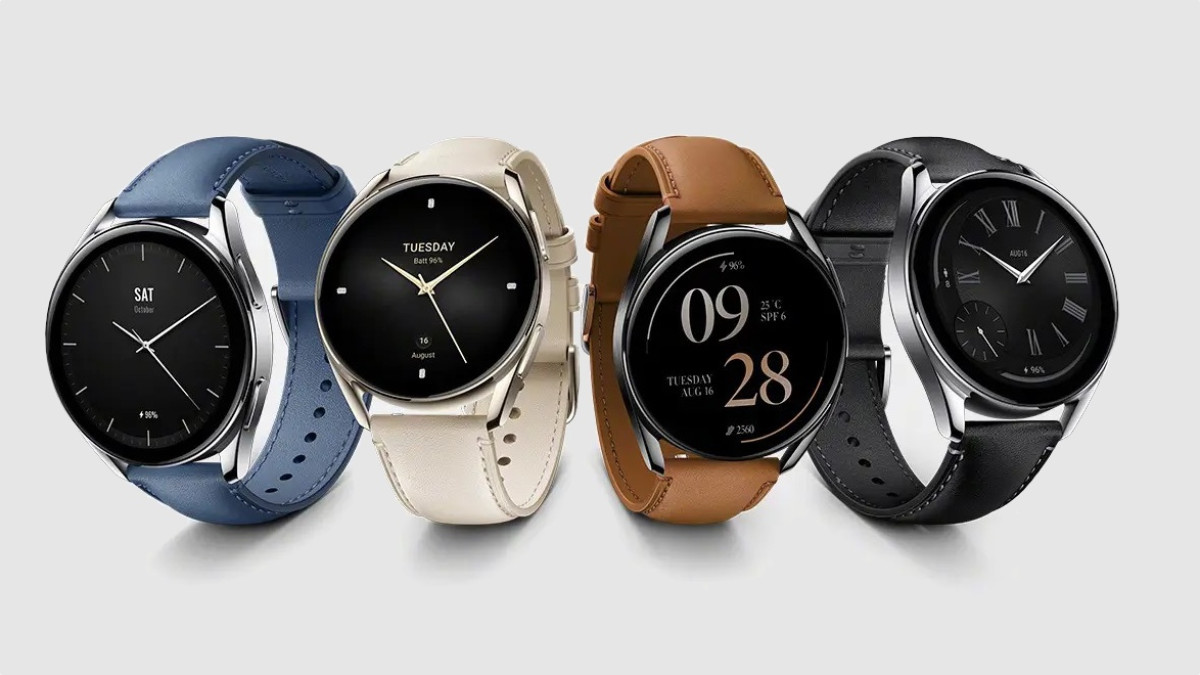 The Xiaomi Watch S2 has already landed in China, and given the previous generation made it to Western shores, there's a good chance this one will too.
It comes in 42mm and 46mm case sizes, so it should be fairly unisex. There's no digital crown, but there are two buttons on the right-hand side of the case.
While the feature sheet is pretty standard for a mid-range smartwatch, there is a new health sensor onboard. The Xiaomi Watch S2 will feature a body composition sensor, which will assess your fat, water and muscle percentages.
The 42mm starts at CNY 999 (around $143) and the 46mm is CNY 1,099 ($157).
Asus VivoWatch 5 Aero
ETA: On sale in China
Asus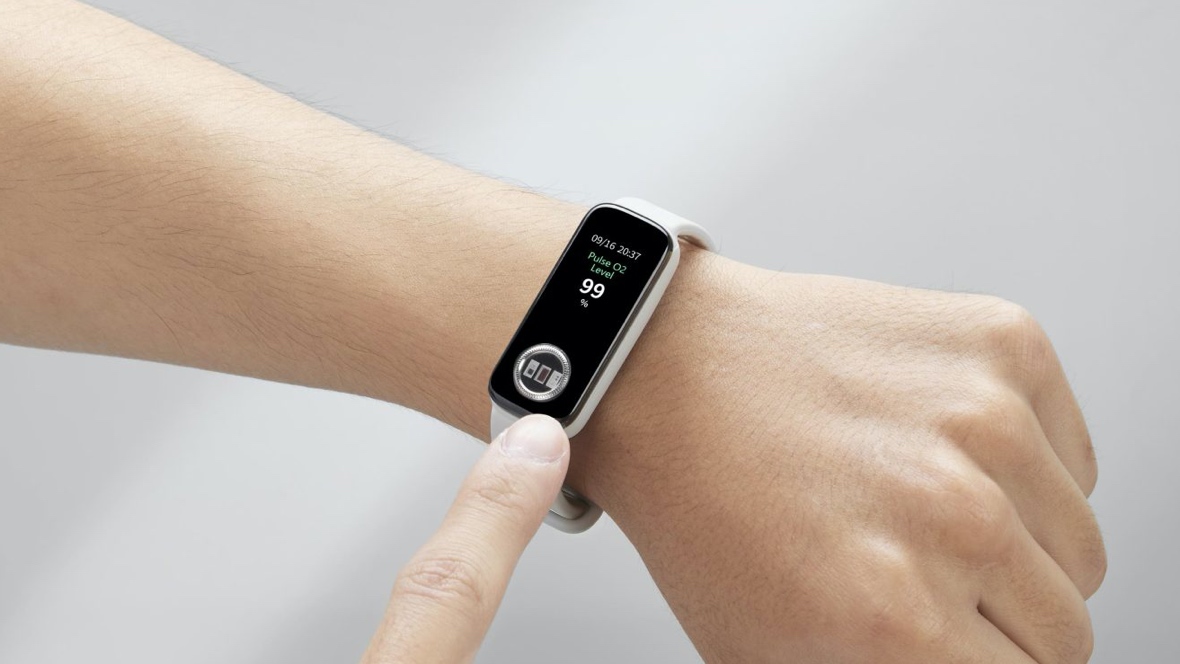 Asus has announced the arrival of the VivoWatch 5 Aero in China, which has an unusual gesture.

It places a fingertip heart rate sensor underneath the display and which will take ECG and PPG readings.
It appears to work similarly to features like Garmin's Health Snapshot, in which all of the device's key health tracking metrics are taken within a short period and then delivered in a more condensed, digestible form.
Redmi Watch 3
ETA: On sale in China
Redmi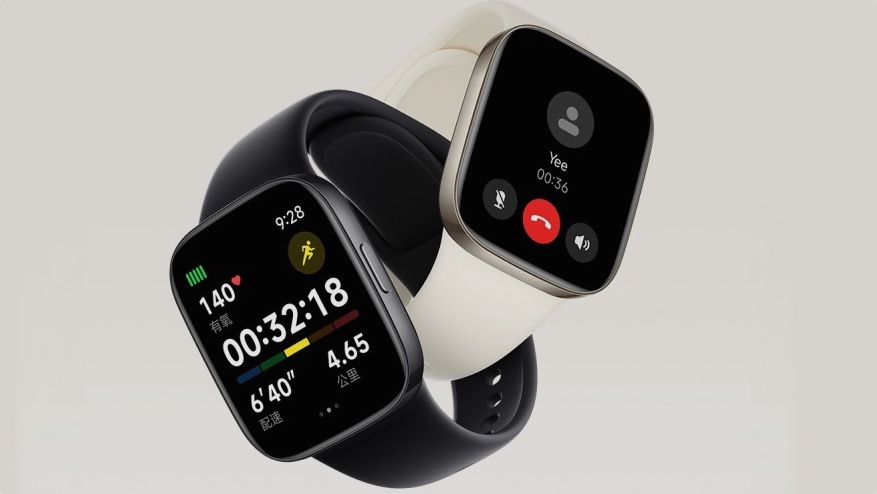 We gave the Redmi Watch Lite a glowing review on Wareable, so we're keeping tabs on the progress of the new Watch 3 with interest.
The Xiaomi sub-brand has refined the design, with a 1.75-inch AMOLED display and an aluminum case. That's pretty high-end for a smartwatch that could go on sale for around $70.
There's a heart rate monitor with SpO2, of course, and there's built-in GPS, to record outdoor workouts.
The company promises 12 days of battery life while using the SpO2 sensor and there's an always-on display option, although that will deplete battery life further.
Huawei Watch 3 Pro
ETA: Available in China (awaiting global launch)
Wareable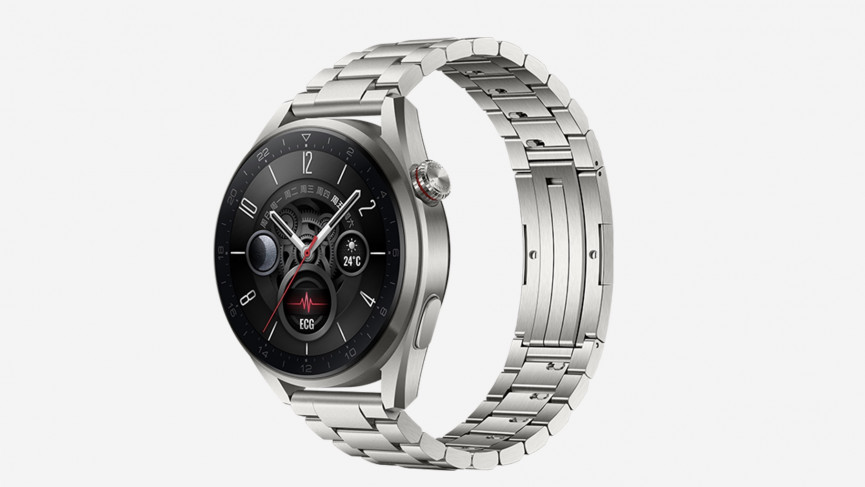 The Huawei Watch 3 Pro was launched with a fresh version of Harmony OS 3 back in July – and put the smartwatch back at the top of the company's food chain.
The major new additions are ECG functionality, which you might remember was launched on the GT 3 Pro watch earlier this year.
The company has also launched turn-by-turn navigation via Baidu Maps and AutoNavi Maps on the HarmonyOS 3 platform.
Elsewhere, things are pretty familiar to the previous generation. The new version boasts a singular case option, which is 48mm, though there are both 'Fashion' and 'Premium' versions. Both feature a 1.43-inch AMOLED touchscreen, with a top-notch 466 x 466 pixels resolution and a 22mm strap.
There are still no details regarding overseas availability, but there is a CNY 2,999 price tag that translates to a beefy $443 / £350. Don't forget that Huawei is dealing with a trade ban in the US, though, so there's no chance of it landing there.
Oppo Watch 3 and Watch 3 Pro
ETA: Available in China (awaiting global launch)
Wareable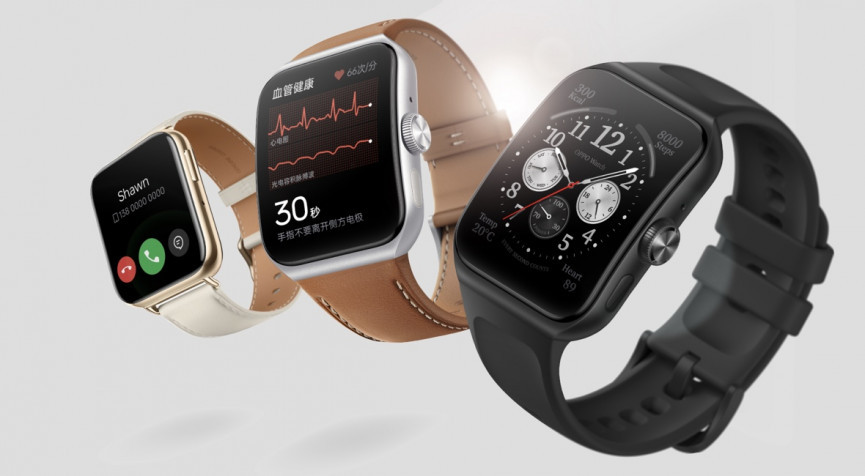 This pair was confirmed in China back in August, and are the first smartwatches to feature the new Qualcomm Snapdragon W5 chip.
This enables devices to take advantage of Qualcomm's co-processor for improved performance and battery life.
Pre-announcement rumors of a big screen-to-body ratio were spot on for the Pro model, with the standard Watch 3 featuring a 1.75-inch, 372 x 430 AMOLED touchscreen, as well as waterproofing up to 50 meters.
As ever, we're guessing there will be a wait for a global launch, but you can read all the details of both devices in our full Oppo Watch 3 and Watch 3 Pro breakdown. We'll update this section on the wider rollout when we know more.
Movano Evie
ETA: September 2023
Wareable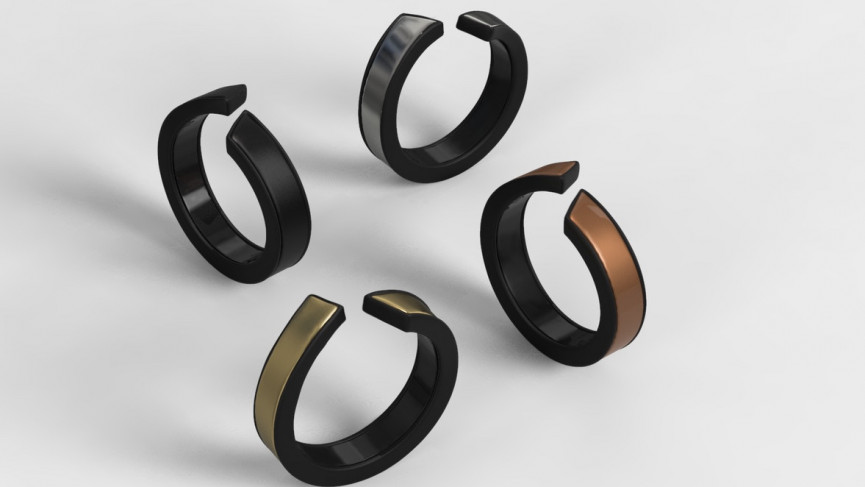 Not a smartwatch at all, but the Movano Evie has certainly piqued our interest.
First, it's aimed at women, so it's way more stylish than anything we've seen before. The Oura 3 isn't a bad-looking device, but it's noticeable and chunky on the finger – and it's harder for women to wear.
We'd need to see Movano Evie Ring being worn to get a real sense of what the company has achieved in terms of design, but the incomplete loop looks way more interesting than some other rivals.
The Movano Ring will measure heart rate, heart rate variability (HRV), sleep, respiration rate, temperature, and blood oxygen.
It's now also been confirmed that the Evie Ring will arrive in September for $269 - and it won't require a subscription, which means it considerably undercuts Oura.
---
---